Hi All
I would like to pick your brain about this project of mine. While I am waiting to buy my own house (at the moment we are renting) where to set a permanent and bigger layout in the garage, I would like to have one small one to have fun during the evening and weekends. The room size is 310 cm x 280 cm not a huge room but should be decent enough to set an interesting layout. Source of inspiration are tracks like Rainier Raceway and Interlonza. Here are a list of requirements:
- technical with enough lap time. However, it should have a nice flow.
- double pit-lane with XCL in it.
- I have only XCL at the moment. It seems that here in NZ there are not CLC. I might try to order some from hotslots132.com however they have only the left-hand out-in.
- realistically I am looking at two drivers. But in some rare cases a third one might be able to make it.
- the shape of the table should be such that every part of the track should be at arm length in case cars deslot I would like to quickly set the car back in the slot by hands.
Here is what I have come up with...Lots of track I know.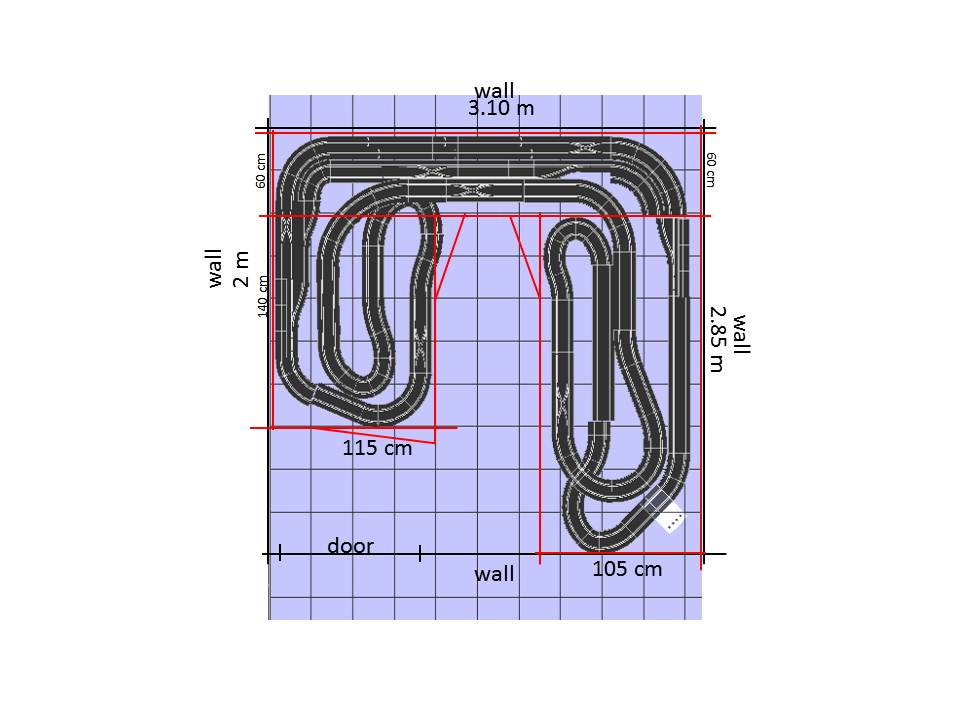 And here is the list of track piece that it uses/I already have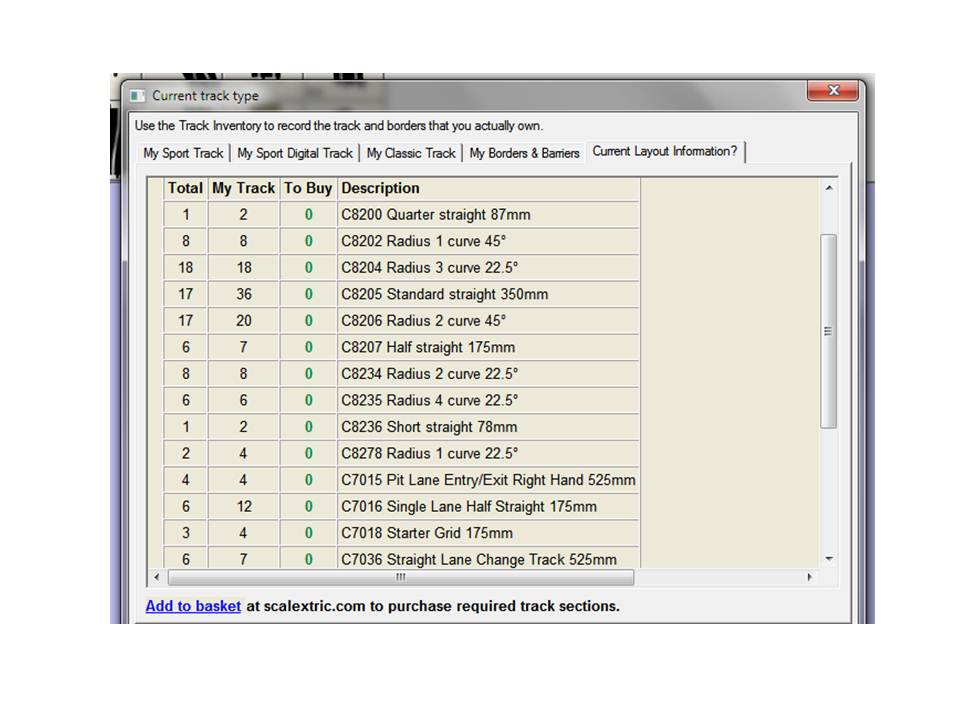 As you can see, it is quite a squeeze. I need to put up my 22 in monitor (the 310 cm wall has a large window not shown in the figure) and my laptop. Also I have to check if RCS64 supports cars going in both directions so that I can put the PB up next to the pit exit. Note that I have the 6 car APB (C7042) while the layout design shows the 4-car PB.
All ideas/suggestions are welcome. I am also open to a L-shaped table for a better utilisation of space.
cheers
gio