Discussion Starter
·
#1
·
So begins the start of my Quantum Of Solace/James Bond themed layout. I only have a 10 x 3.5 table to work with, so it will be a narrow layout. To keep my wife happy I decided to paint the walls a color she liked. I had ordered a couple of James Bond posters to tie in with the themed layout which will look over the track so I did not mind the paint job. I've got some more track on order which should arrive Wednesday in work (so she won't see it) so I can add some twists and turns, but for now it's just an oval. I'll add some scenery in the limited space once I have my track how I want it. Anyway below are some pics since I started.
White wall with an area cleared for a table.
Wall painted blue with the table in place.
QOS set ready to open.
James Bond posters framed and hung above green painted table.
The posters up close. The first 22 movies in mini poster side and the Skyfall movie poster.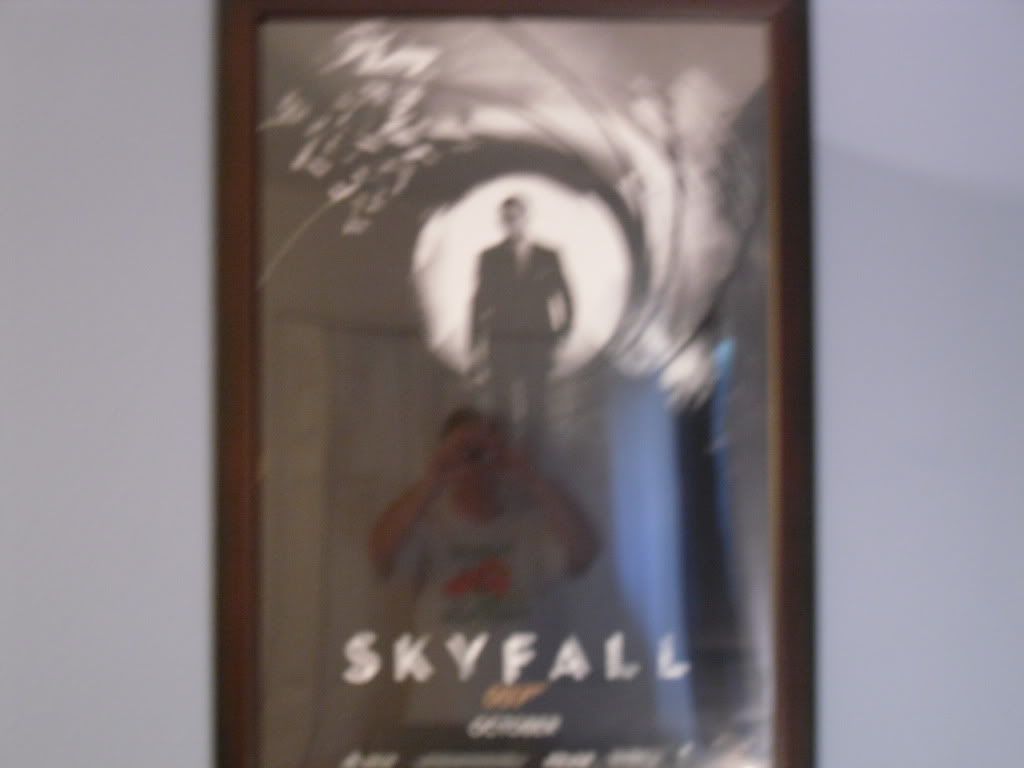 Oval track set up for testing.