Discussion Starter
·
#1
·
the new chassis for the Mini is ready!
changed the gearing from 7/25 to 8/20 (20tooth BSRT crown, drilled for the 0.085" axles of the mini). all tires went a tad inside the body, looking a little better for my feeling.
the weigt changed from 40g with the brass chassis to 30g with the styrene chassis. It´s nearly running the way i like my cars to run now, but way better than with the brass chassis. All the jumping under full throttle is gone, plus it runs quieter.
Still needs some license plates, just for the look. The glasses of the front turning lights are already lost during racing...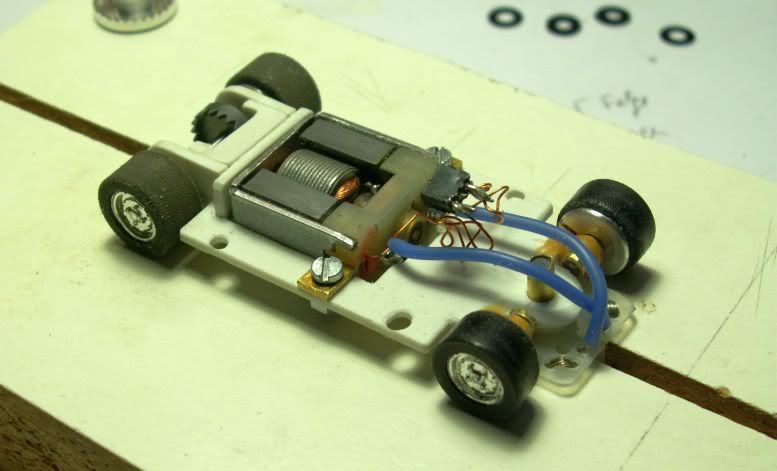 cheers,
Peter