Hi,
This is my latest creation a Darracq 200Hp.
The model is complete scratch build out of brass.
The only things that where bought are the wheels, they where made by Peter Seager Thomas, superb material.
The figures are from JP Products, the resin WW1 English and German pilot, of course they where altered to fit as driver and mechanic
The Gide is from Scalextric and the gear from SCX.
The Darracq 1905 200Hp was speed record holder in Europe and the US and was at it's time the fastest vehicle on earth, faster then any train or airplane. It went almost 200 Km H.
Darracq was the grandfather from Opel (Vauxhall), Alfa Romeo, Talbot, Sunbeam and a few more. The owner of the company Alexandre Darracq sold his company in 1914 and was split up into all these brands. So it's a piace of real European car history.
I hope joy enjoy the build.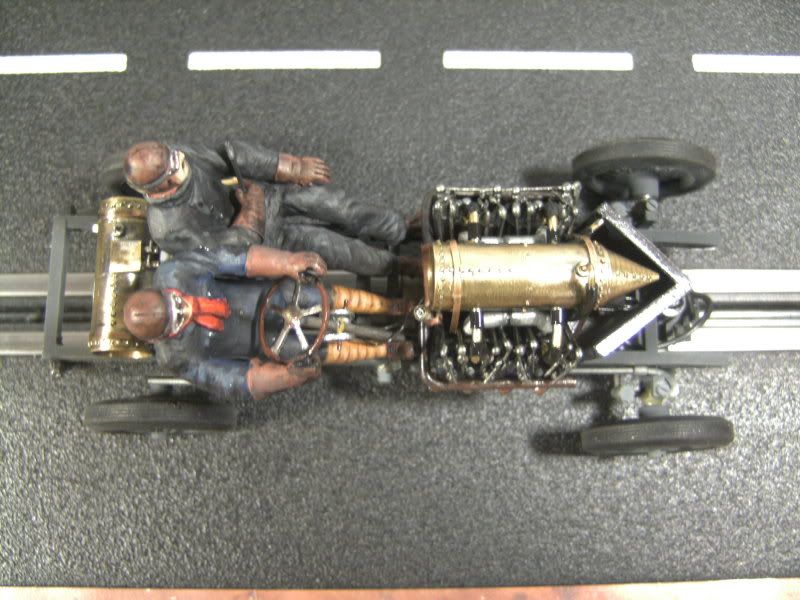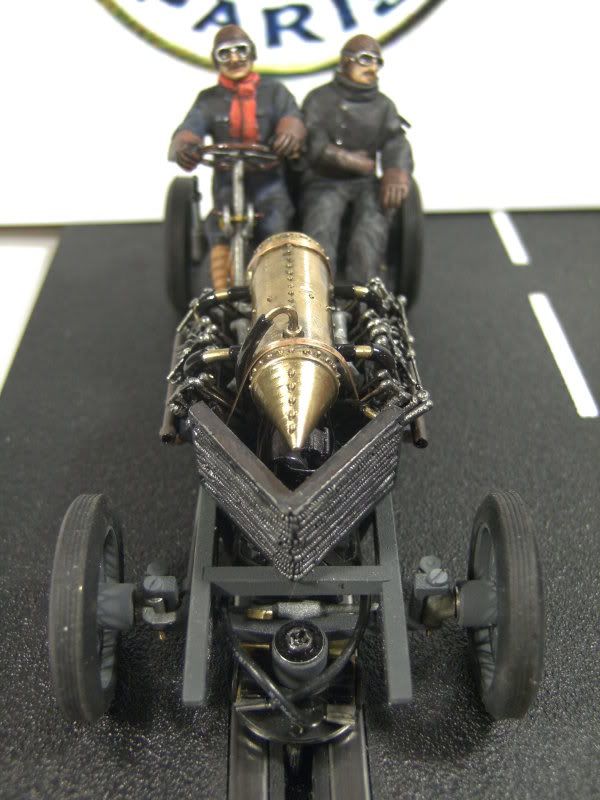 Cheers,
Danny