When I built the 1905 Darracq, I found out the 1906 Vanderbilt Cup winning Darracq also still was existing today.
Although the car is now in private hands in New Zealand, where it was is heavily restored from lose parts, still has a lot of technical features that aren't original as in 1906.
But still I think the owners did a good job in restoring this magnificent piece of history.
The car in it's restored glory.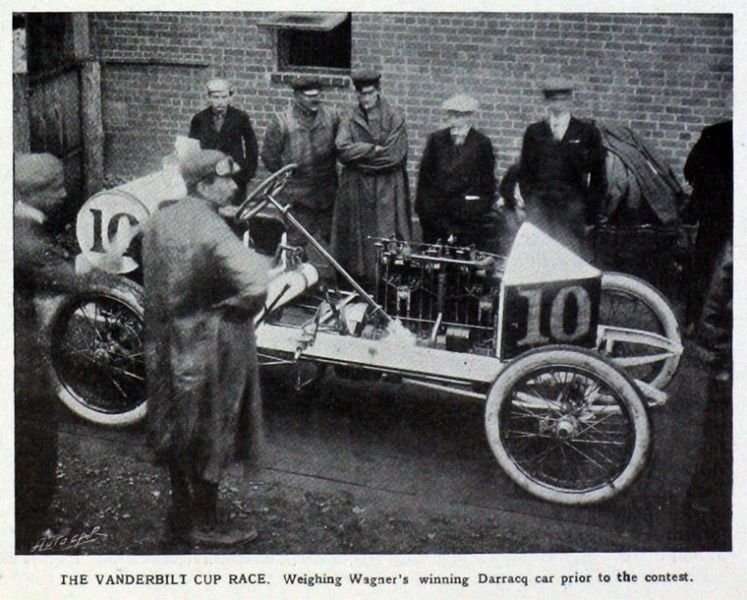 The car at the Vanderbilt Cup in 1906
The Vanderbilt Cut was ran at Long Island, New York on the 6th October 1906. At that time motor sports where still in their pioneering stages.
There was no purpose build race track in the world, Brooklands was only standing in it's foundations, only street racing was possible, and most streets where no more than sand and gravel.
This is also the reason why Louis Wagner (driver) and Louis Vivet (Mechanic) whore these leather masks to protect their faces from up jumping stones and sand, they where not going to a Halloween party
.
As I sad, the car at this moment has some features that are different from than.
A lot of technical stuff has changed and the color isn't correct.
I tried to build the car as original to it's time as I could, by studying old photos, but sometimes with a build like this you've got to compromise.
Color is always a difficult issue, as for most of those cars, it's nearly impossible to give a correct color.
The only thing I could do, was to look at the shade of the original car, and knowing from news paper reports of that time, that it was blue.
So on those facts I decided to give it the Humbrol Egg Blue, also a color used in many WWI aircraft, so popular at the time.
The figures I used are from PJ Productions, the WW1 British and German fighter pilots, totally cut up, and reshaped mixing all parts.
The car it self was build out of brass and wood, with a total weight of 160g.
It was again a joy to build this car.
I'm also very thankful to Peter Seager Thomas for those lovely wheel he provided otherwise such a build wasn't possible.
And the tyres made by Wayne.
And of course, to the original cars owners, who where very kind and provided detailed information and photos of the car as it is.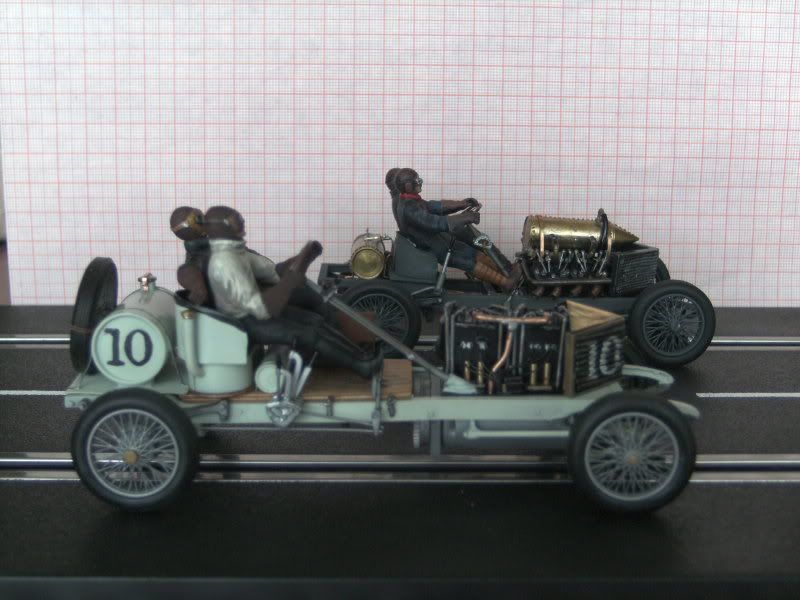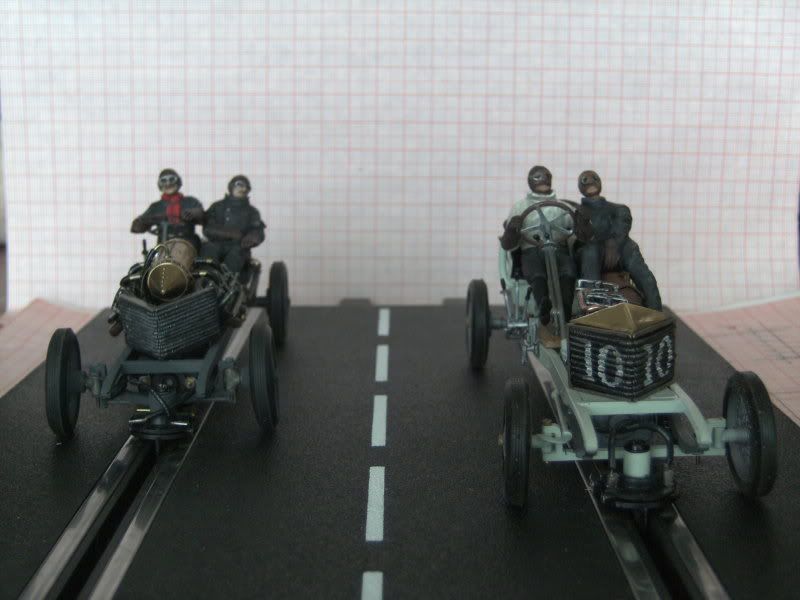 Cheers,
Danny