Discussion Starter
·
#1
·
Hi there,
Next project will be an other speed breaker, the Sunbeam 350Hp later known after conversion as the first Bluebird.
The resin body was made by David Sykes and is in my view a very good resin body to work with, as are the rest of the bodies he made so far I've seen. There are a few things like air bubbles in the resin that need some attention, but that's just a minor point to overcome. As far as I could see, the scale is correct, and for those who have difficulties with chassis building, a Penelope chassis can be fitted.
But I've still got some questions about this car, If you look at the photo, behind the driver there are two lids, one has a flexible tube sticking out and the other one has a bar, that probably is a device to see the level of fuel.
My question is does anybody perhaps have some detailed pictures of that part, and photos of the cockpit would also be nice?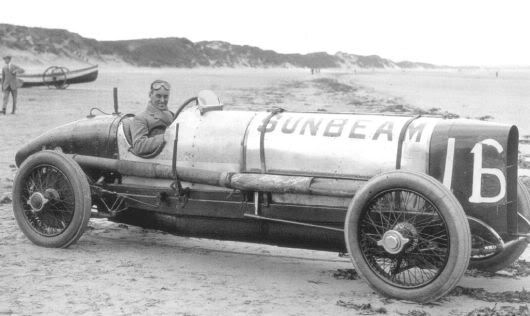 Progress on the building will soon be published on this topic.
Thanks for your help.
Cheers,
Danny