Discussion Starter
·
#1
·
Hi,
I'm building a Benley Blower 1930 from a old "Life like Hobby Kits" plastic model.
I started by fingering out how to convert it to a slot car. It's the first slot car I build. I've got quite a good knowledge of plastic model building but converting it into a slot car is an other thing. The problem is to make it toff enough to deal with the stress it will undergo on a slot track.
The main thing is to build a model so, that can come apart in two parts.
There was space enough to build in the electric motor. The only thing I hat to do was to make a frame to fit in the motor and gear.
The body hat to undergo sanding and engraving. Because plastic models and special the older ones have all the body lines sticking out. This has to do with the moulding process of a plastic model. In reality the lines where doors are should be inlaying lines. So these lines come of and are engraved. This has also an other advantige but I turn to this later.
The wheel rims can be used after some severe sanding and filling up with putty. The tires I bought from a French tire dealer and are so pose to fit on the Saclextric Bentley Blower model.
At the moment I'm preparing the first parts for airbrushing.
Anny way I will give some pictures how thing are standing now and I will publish the progress later on this topic.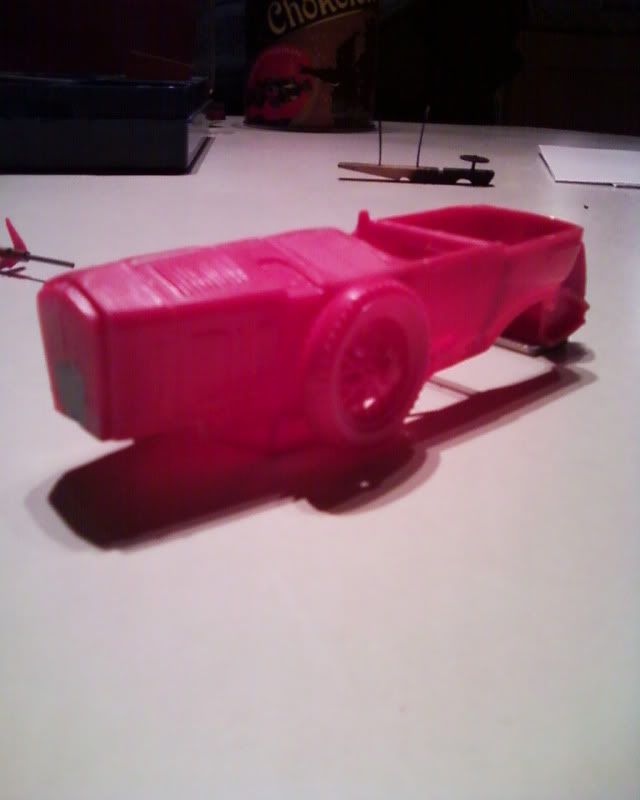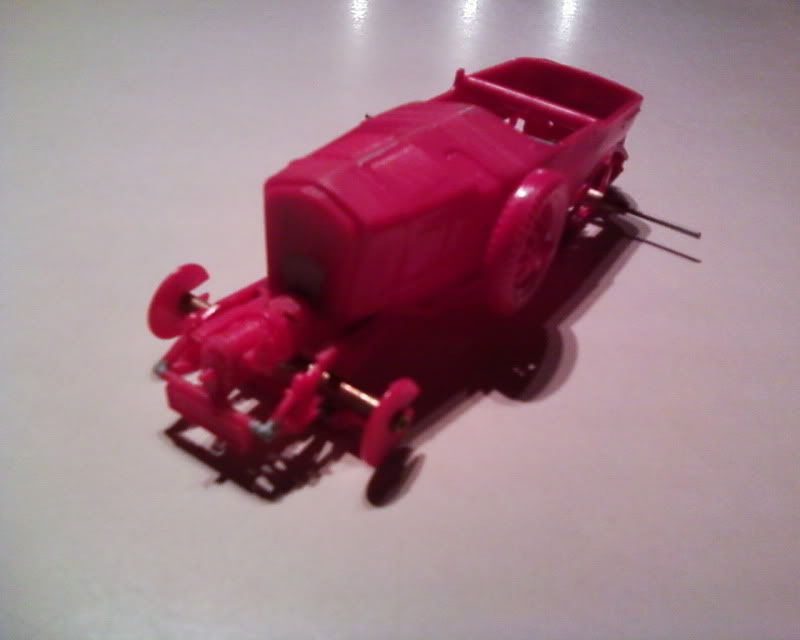 That all for now folks