Discussion Starter
·
#1
·
I bought quite a while ago the 1933 Penelope Railton Napier full option kit, with the idea of an easy scratch build, but boy, was I into a surprise. Perhaps I'm a little to particular when it comes to details, but that's how I see things. I knew that the driver was attached to the body, and I always had the intention of cutting away this figure. It's always easier for the paint job, and if you put your car on static display, as I do, it's looks much nicer, when the driver is a lose part.
But I than began to compare the body with drawings, and pictures, as I do with every model, and saw that the car needed much more readjusting than I had hoped for, and gone was the idea of an easy build. I was so frustrated with it, that I put it away for quite a while.
Finally I've started to work on it again. The louvre where changed, the bulb behind the driver was reshaped, the most difficult part was the nose, it took a lot of milliput and Tamyia putty, to get it it shape. My inspiration for the nose was this photo: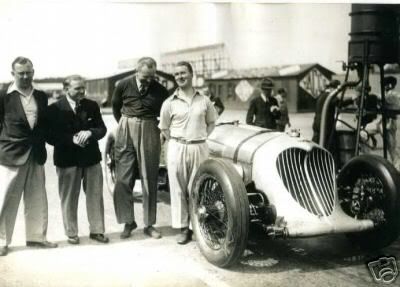 And this is the car now before it's first ground coat of paint:
Also the exhaust pipes where a problem. First of all, there where the pots behind the collector, way to far in Front. And the second much bigger problem was that 2 out of 3 of the exhaust pipes, where sitting under the rear axle. So ones attached to the finisched model it will become a problem to loosen the body from the chassis. So I came up with the idea of cutting the pipe in two just before the axle. Drill a hole in the 2mm bras pipe and tap M1 wire into it. So now it's possible to unscrew half the exhaust pipe, to lift the body of the chassis whenever needed.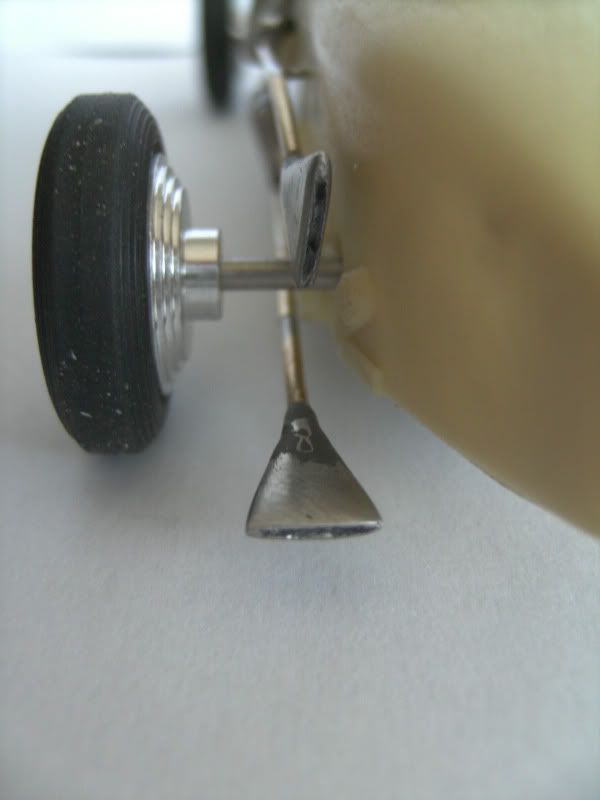 To be continued...
Cheers,
Danny