Discussion Starter
·
#1
·
Hi,
I know that some people are looking out to my next project.
I got three old Airfix body's of the Mercedes W125 model.
I've been thinking quite a while what I was going to do with them.
Should I restore them as they come of the shelf, as a toy, or should I take it the hard way, and readjust the body's into scale models.
After searching on the net for some documentation I found this photo: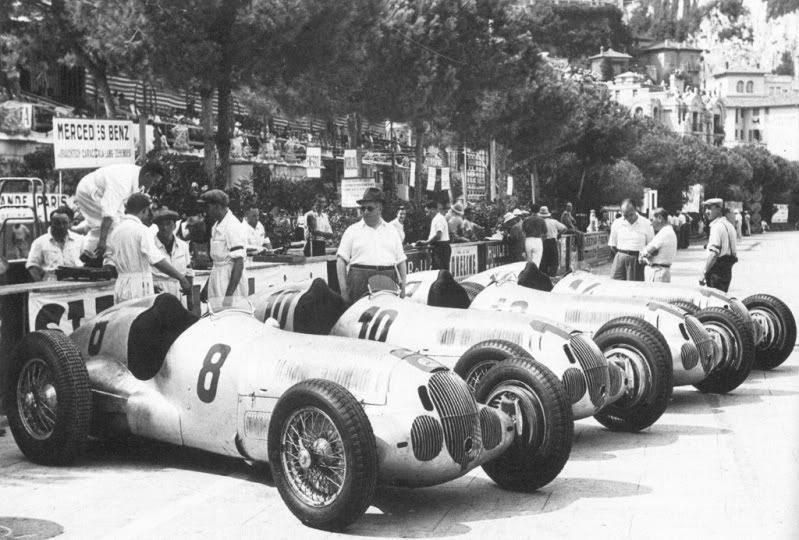 A 1937 picture of the Mercedes team at Monaco.
ending up in the final top three:
1. Nr10 Manfred Von Brauchitsch (German)
2. Nr 8 Rudolf Carraciola (German)
3. Nr 12 Christian Kautz (Swiss)
here's a link to some real footage of the 1937 GP
(link)
So I've decided to go the hard way and give these ladies the looks that they deserve.
At their present state they are to wide, so my best option is to cut them in two take a small part out of the middle, and glue them back together again.
then resculpt them with milliput. Kind of similar method as I did with the Alfa 12c37.
I'll keep you updated on the progress, but it going to take quite a while before they are finished.
Cheers,
Danny