The car looks great, Steve!
As a matter of interest, here's a picture of Dave Charlton driving the BT33 in the 1971 South African Grand
Prix:-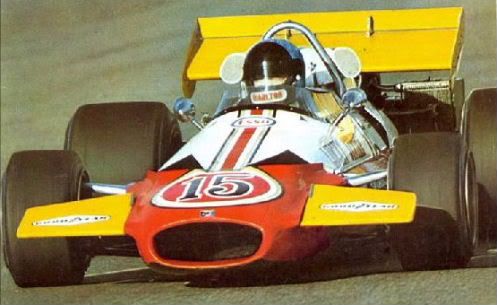 United Tobacco Company of South Africa, owners of the Lucky Strike cigarette brand, sponsored Charlton's drive in the works BT33 alongside Graham Hill. Charlton's car was fully bedecked in Lucky Strike livery, with the race number '15' being inside the brand's roundel on the nose! This was the first time that a Formula One car appeared in Lucky Strike colours.
Despite comfortably out qualifying Graham Hill (Q 19th), Charlton (Q 12th) was unable to raise the finances for a full world championship challenge.
Kind regards
Russell