Discussion Starter
·
#1
·
Hello All
It's Tyrrell time again.
Specifically recreating the bluff nosed Tyrrell 003 used in 1971 from the French GP onwards by Jackie Stewart.
Most of you will be aware of the SCX limited Edition 001 (here's mine below).
Well for a long time I've neen looking for a 001 chassis to build a Johnson powered 003 like the one below being driven by JYS at the 71 German GP.
Now I know that these are rare and when they are in good condition cost a fair bit to buy, but I was able to get a donor chassis from ebay.
Believe it or not this was a limited edition SCX re-release car which fetch nigh on £60 in mint condition. But it looks as though the previous owner either didn't know or didn't car about that and decided to paint it green with what looks like a wallpaper pasting brush.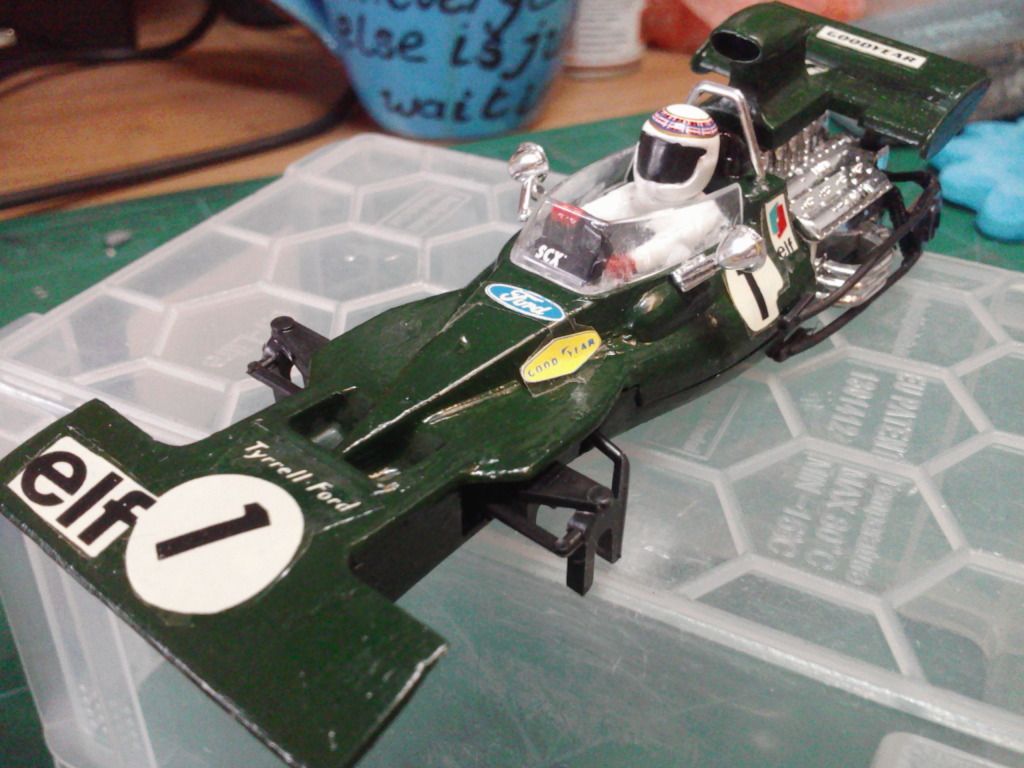 What a crime!
There little point in trying to restore it to original condition so its the perfect thing to use to build 003.
It will draw upon all my powers - I KNOW - but I can't let this poor little Tyrrell fester in a corner of a workshop!
Wish me luck! I'm going to need it!