As some of you may be aware I'm fair bonkers about all things Tyrrell.
Here are a few pictures of a relivery of a French Scaley 005 that I've prepared for fellow Bearwood racer Steve Beach.
I hope you like them.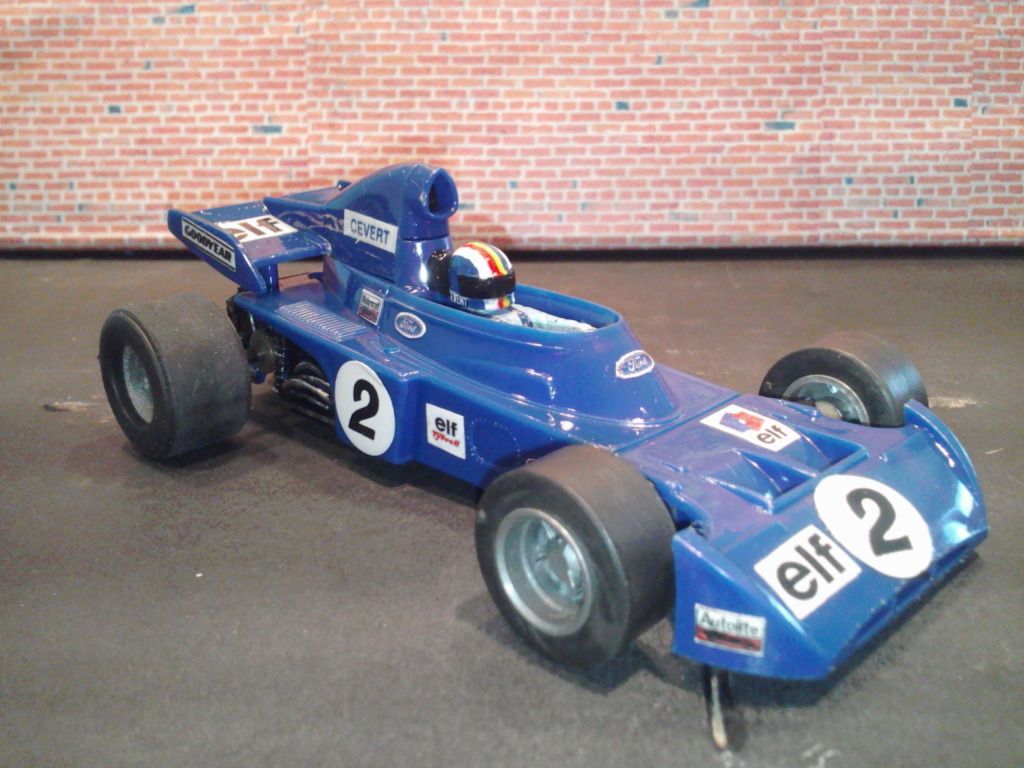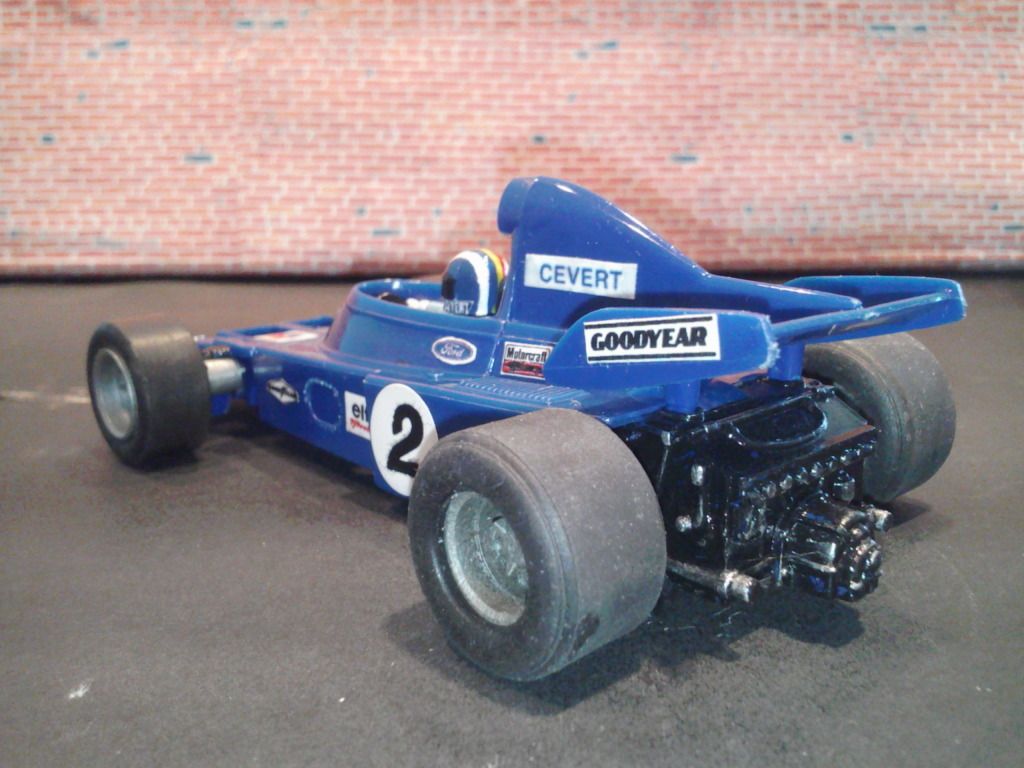 I couldn't resist photographing my Jackie Stewart car with Steve's Francois Cevert car.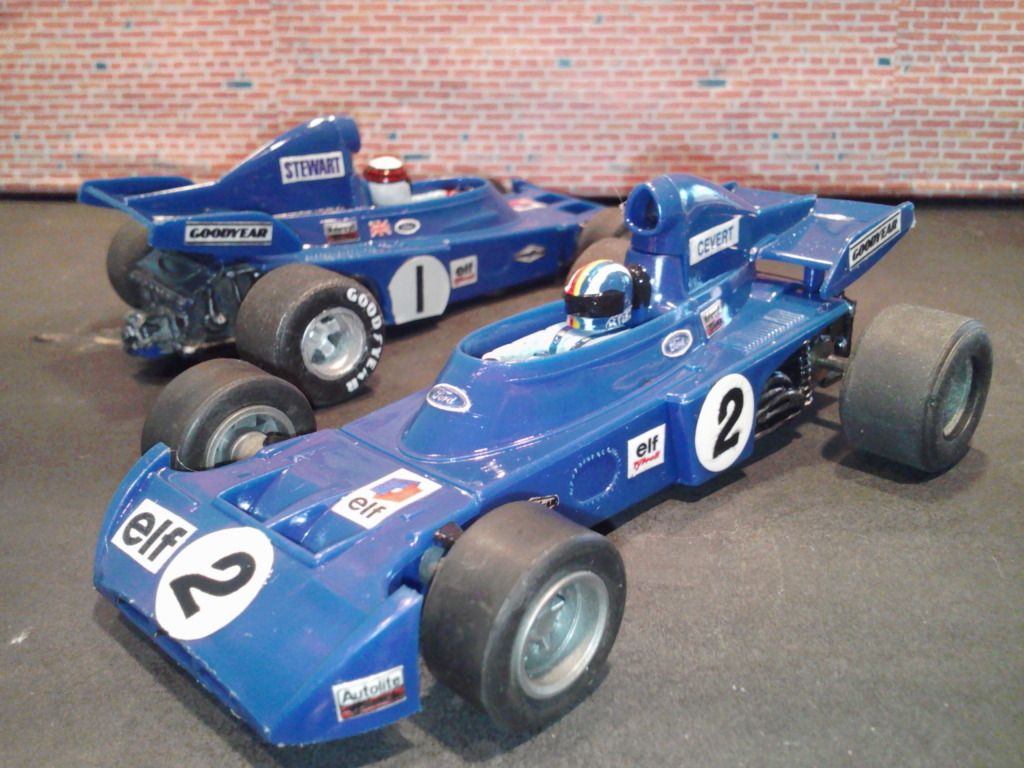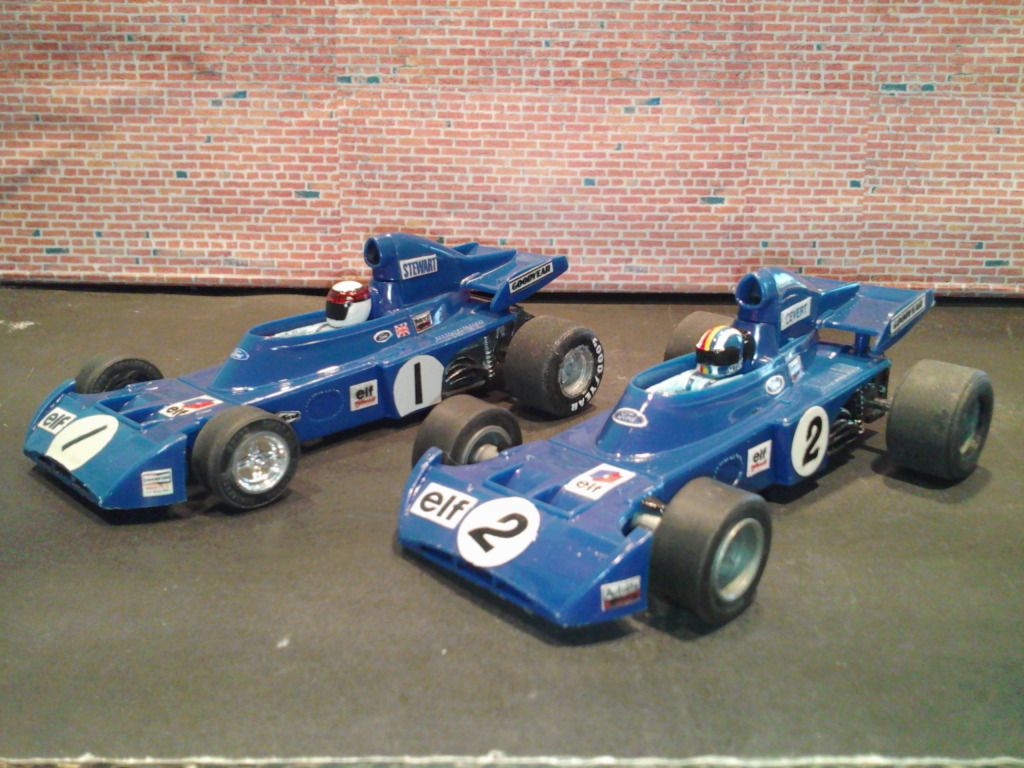 I think they look great together!