Here's a few shots of a re-build/re-livery of a Tyrrell 007, that I've done for under 16 racer Jonathan Davies.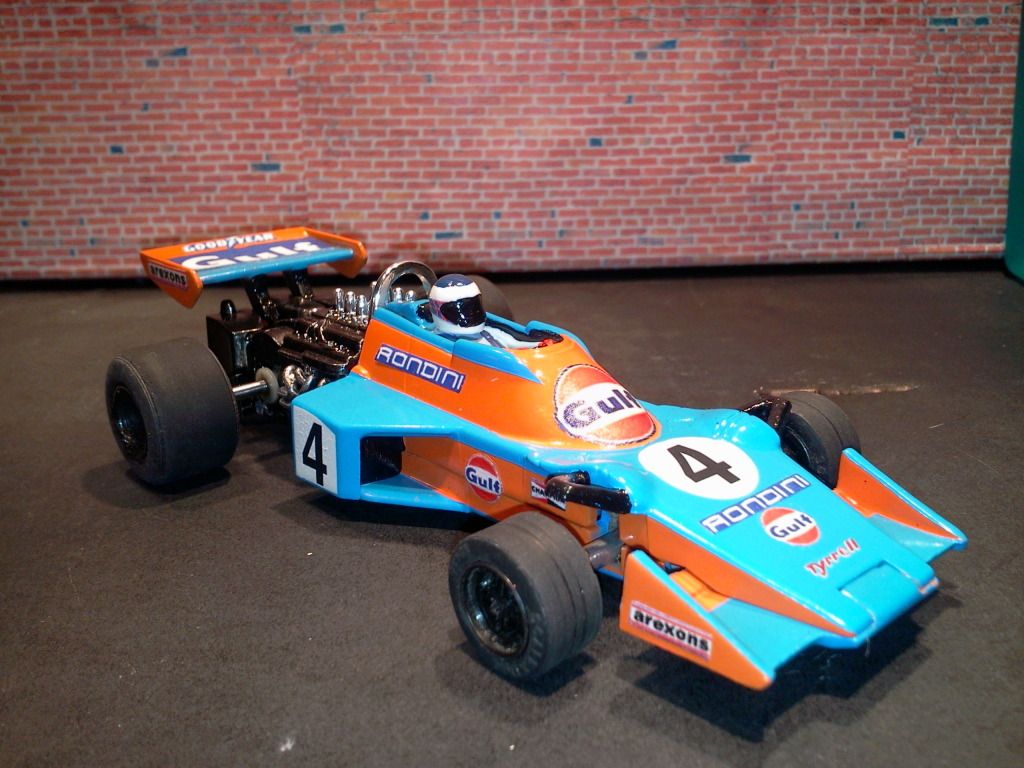 It is fully compliant with the Heart Of England F1 championship car regs (see link in my signature below).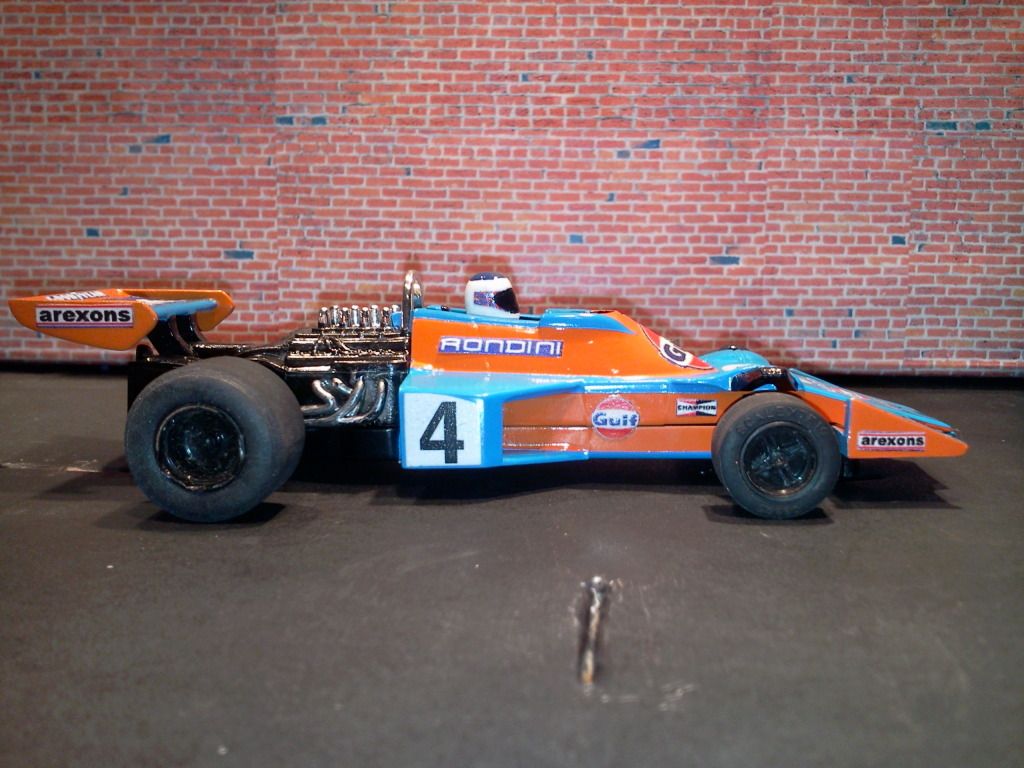 On the bench the motor seems strong and with the axle tube mod that I've done it should go pretty well.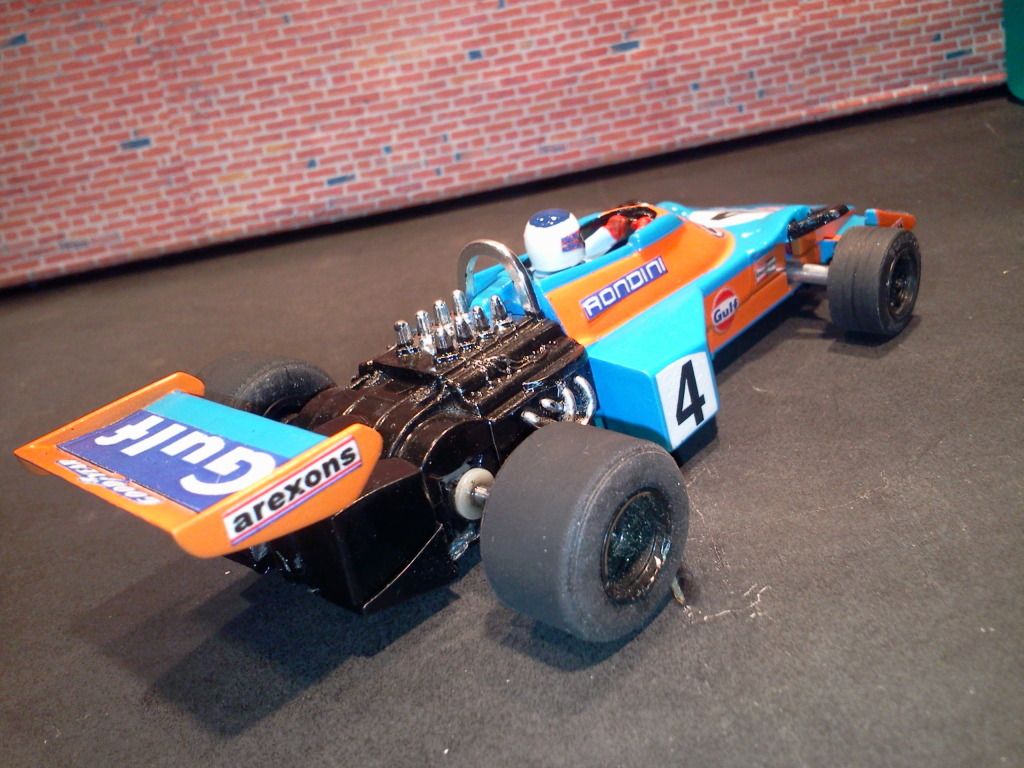 The livery is based upon a privately run Tyrrell from 1975. Scuderia Gulf Rondini driven by Alessandro Pesenti-Rossi.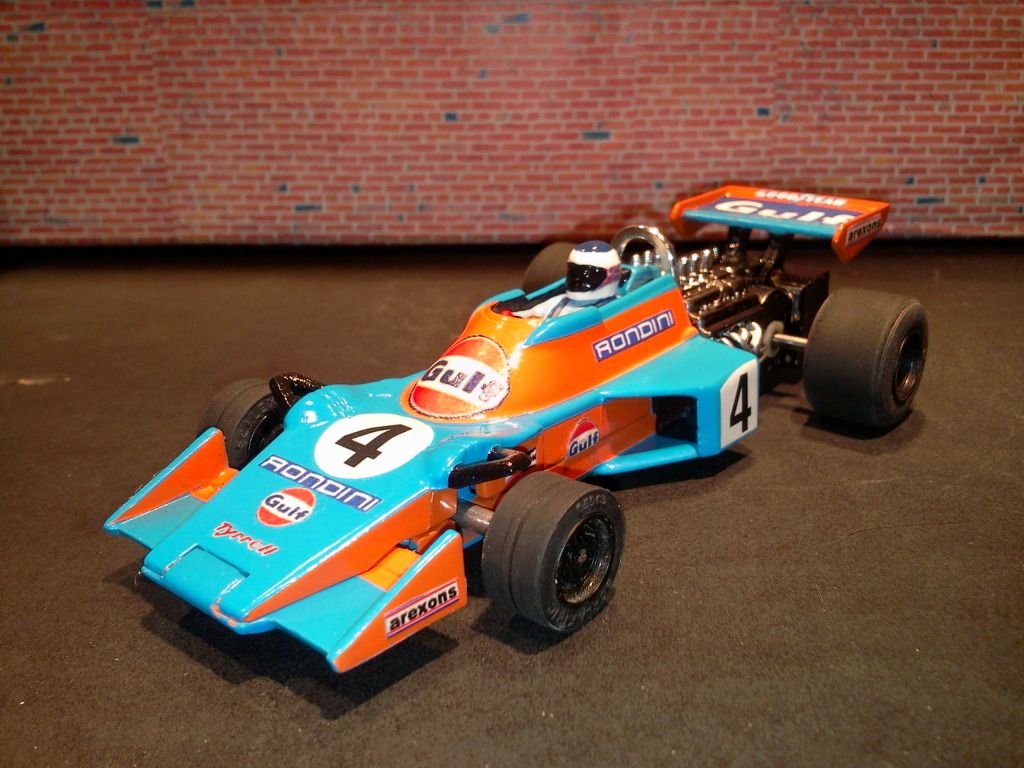 Before anyone posts, YES that is Jenson Button's helmet livery. (By special demand from the client!).