Discussion Starter
·
#1
·
Hi All
As you will be aware I've got something of a penchant for 1970's Grand Prix cars.
I've always loved the 1976 Ferrari 312T2, but hated the driving dynamics of the standard Scalextric car.
Don't like magnetic downforce!
Don't like the awful tyres!
The engine is far too powerful and virtually undriveable.
I picked this little beauty up on ebay for £5.00. It was in Regazzoni's livery and was missing the front and rear wings as well as the wing mirrors.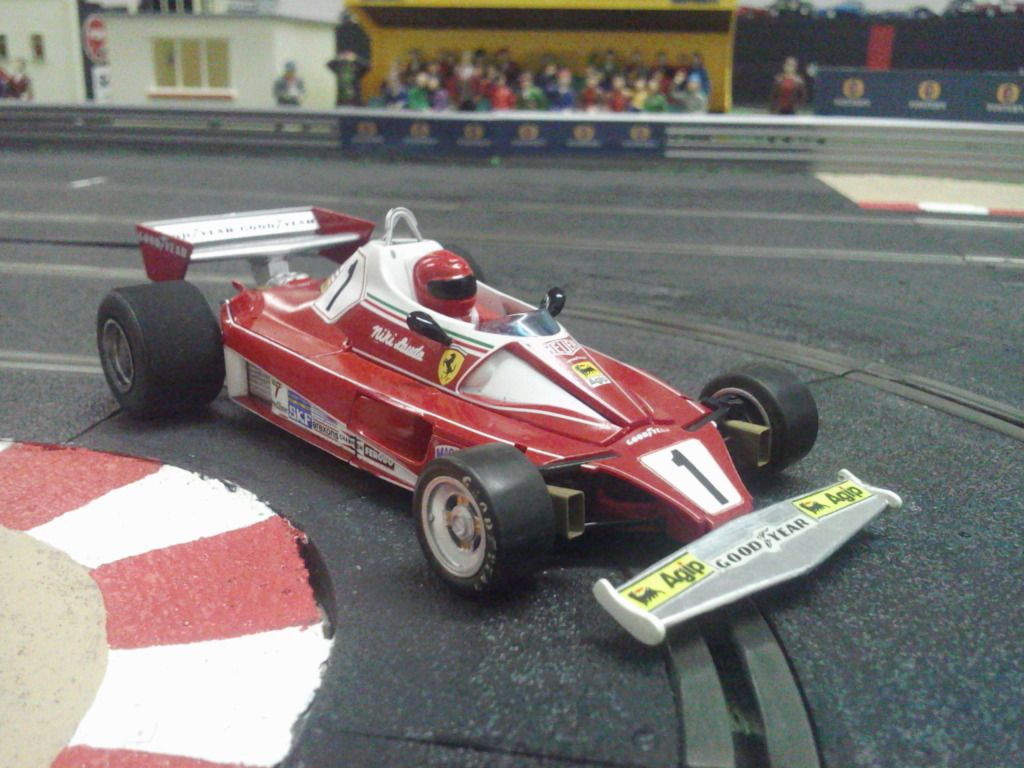 I was able to source wing mirrors and rear wing from Pendles. The front wing was chopped off a Scaley 312T shell that I had lying around.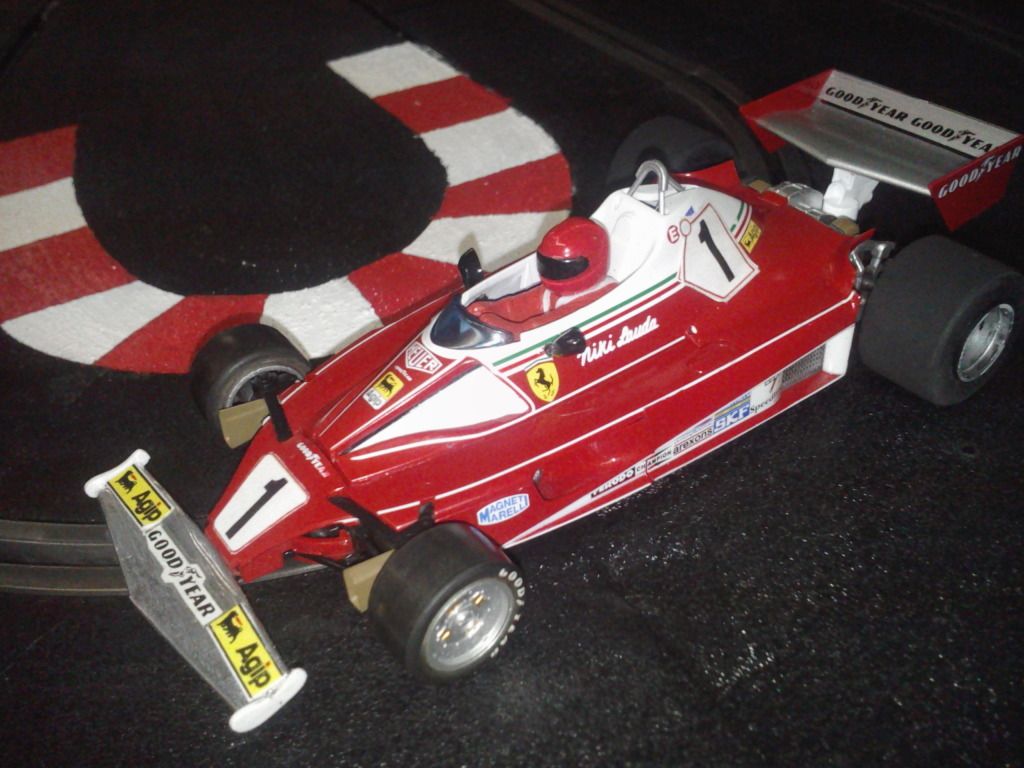 The rear tyres are standard Scaley 70's F1 rubber which have been glued and trued to standard F1 hubs. Once you get them true there's plenty of clearance between the tyre and the rear bodywork.
I used some T-Cut on the end of a Q-Tip Cotton Bud to erase Regazzoni's name on the car and I re-liveried it to Niki Lauda spec using Indy Cals decals from America.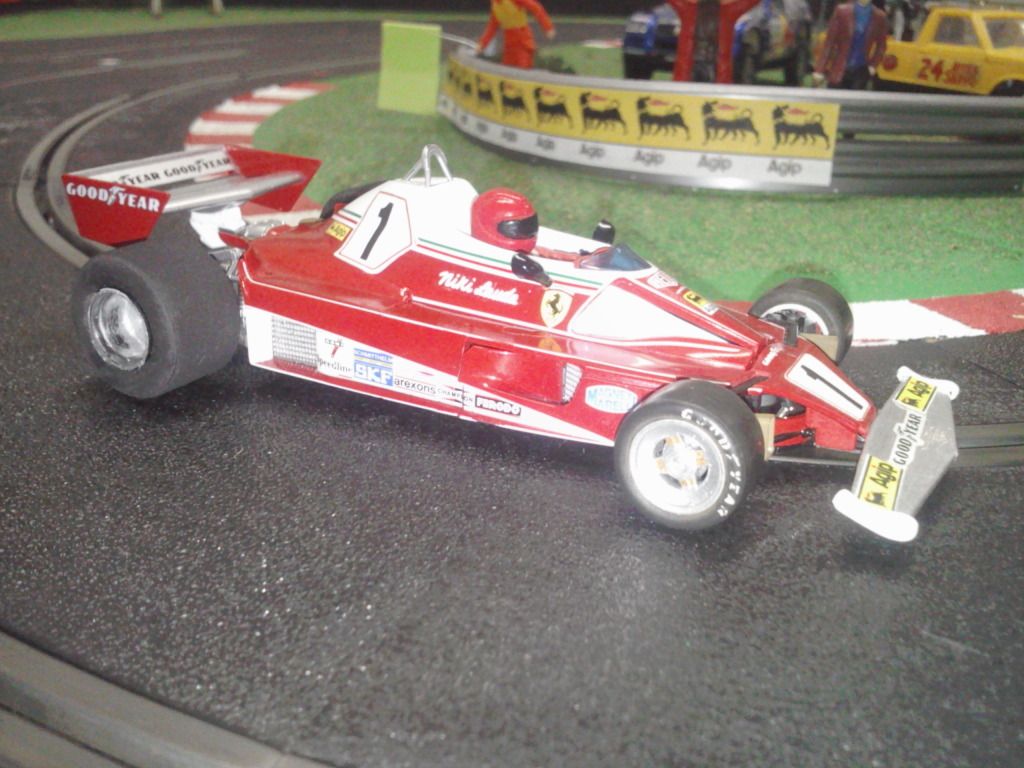 The major work was under the skin of the car. A lot of chopping around was required to shoe horn the Johnson motor into place and as a consequence the full length driver had to be replaced with some arms and shoulders from a Subaru rally car!
The quickest "Heart of England F1 car" F1 around the Bearwood circuit is James Noake's Ferrari 312B at 9.6 secs. I managed 10secs straight out of the box with the T2.
But and its a big but I had a hard job de-slotting the T2. The engine is tractable too and it's just a joy to drive and I love it!
I'll be using this car at the final 2 rounds of the Heart Of England Classic Formula 1 Championship at Great Barr on Sunday 19th August 2012.
I'd love to get a podium with it! . . . . . I think it might just be possible too.