Discussion Starter
·
#1
·
Let me take you back, back to simpler times, when digital meant watches and the Scalextric art department were at the top of their game. In the catalogue there was a set called Track Busters with modified Datsun (yes, this was before they were Nissan) pickup trucks. They had a sprung lever under the car, activated by pressing the rear bumper. This lever would then flick the truck over in the same unconvincing way as Jeeps in the A-Team would turn over when they drove over a ramp hidden by a bush. For those readers who are so old they can barely read this
the Scalextric James Bond set in the '60s used a similar trick with a white Mercedes I think?
Onto the catalogue! Thoughtfully provided from another forum I frequent about obscure full size cars.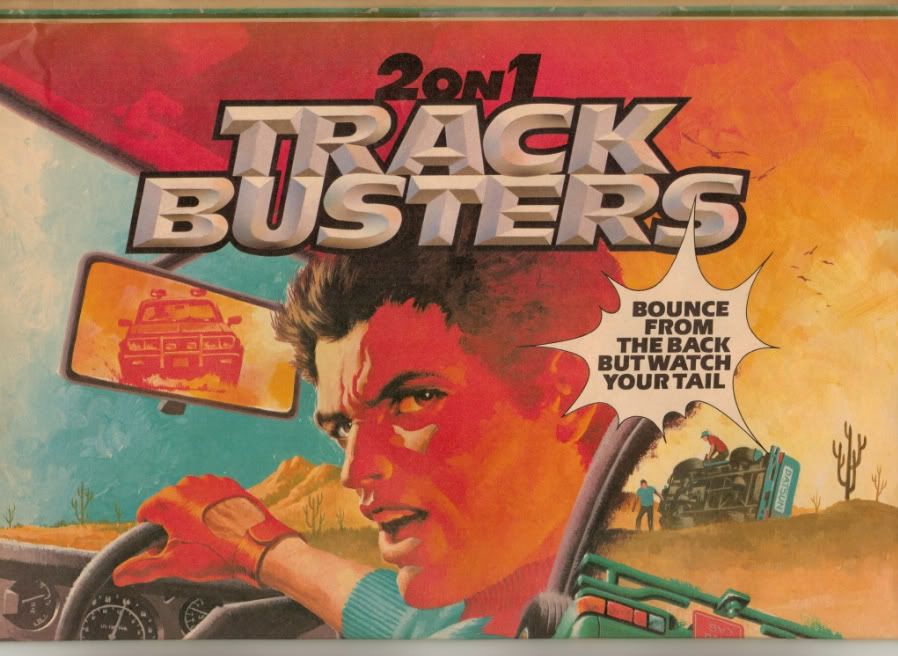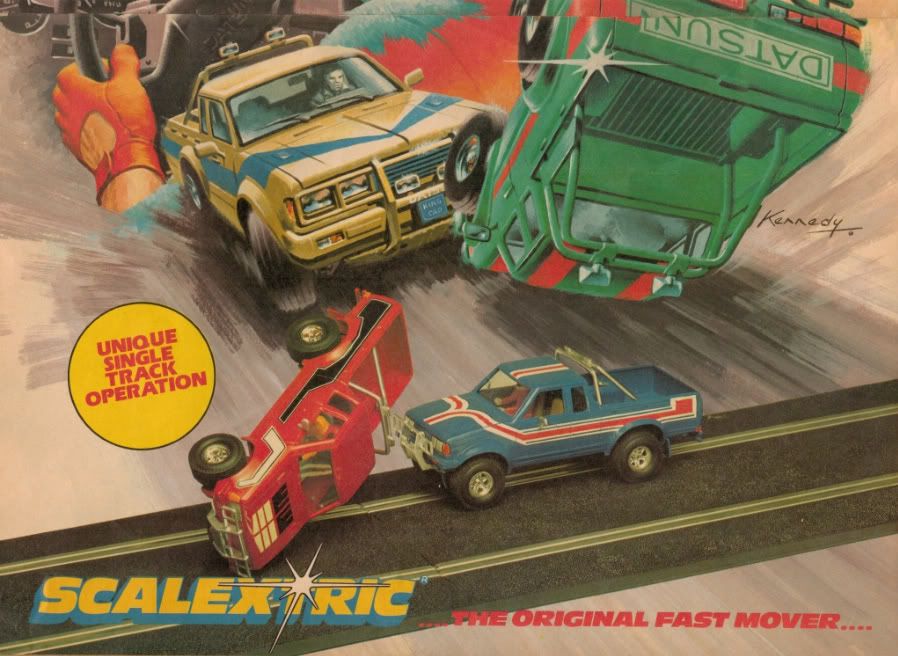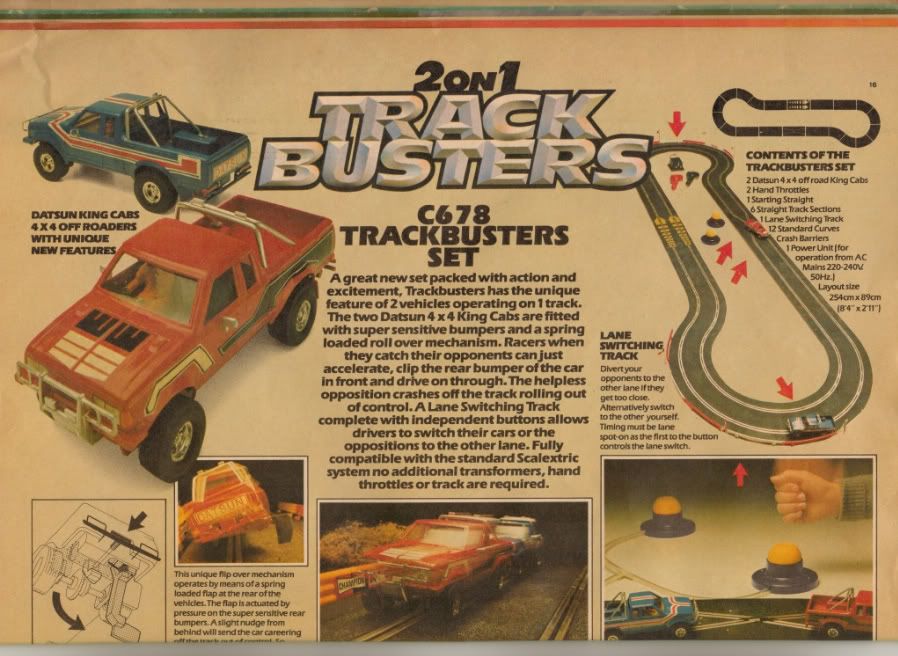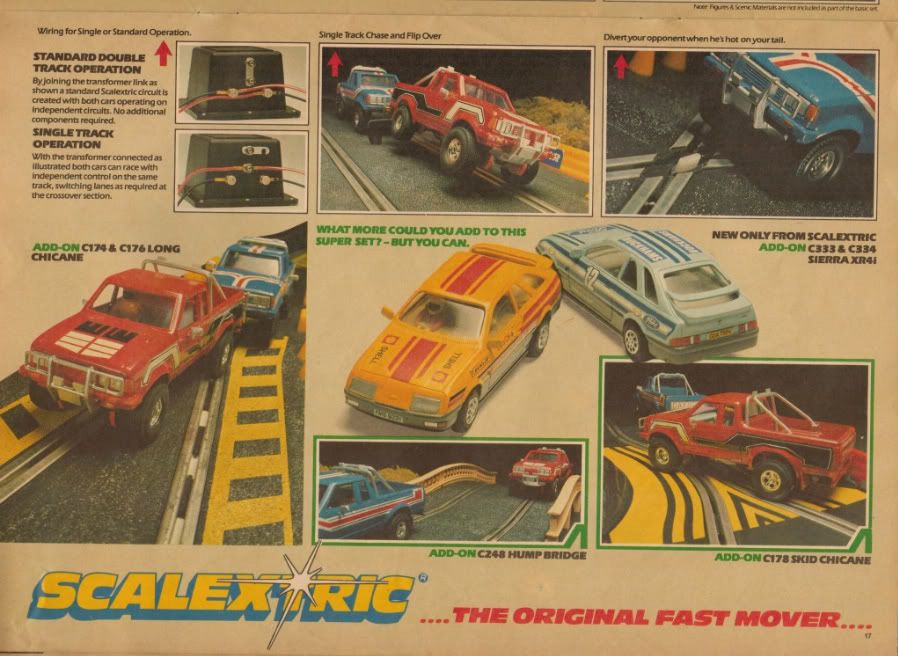 Look at the special transformer - it says that with the transformer connected as illustrated, both cars can race on the same track. What electrical trickery is going on inside there? Did it really work? Did anyone have this set?