·
WRP World Champ 2015/2016
Not a bad turn out of 15 racers, and one visitor, Lawrence, who thoroughly enjoyed his visit and reconnected with several old acquaintances! Quite an interesting chap, given his motorsport pedigree. I certainly enjoyed the few brief snatches of conversation I managed in between playing on the computer and trying to staunch the bleeding. Once the paramedics had attended to the poor fella who was assaulted by Russ's flying Mercedes, we managed to finish the evening's racing without further injury.
Again, some fantastic racing with very very tight finishes in several heats. Exciting to watch throughout, and especially pleasing to see us new lads getting a bit more skilful, week on week.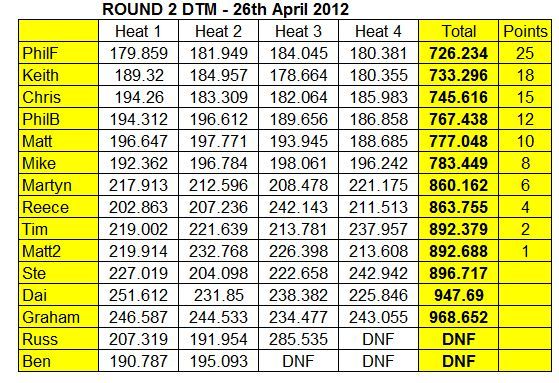 Again, not 100% sure who qualifies for points, so just had a best guess at it. Maybe we can write a list next week at the bun fight/curry evening.