Discussion Starter
·
#1
·
During Christmas 2010 the addiction to slot cars began for my sons and I. We started with a SCXd tri-oval set that quickly grew to a 115' long layout. We had great times racing on that plastic track. Then we started racing on wood and that resulted in the construction of a 55' - 3 lane wood track in the unfinished portion of the man cave. We've moved away from plastic track racing so much that we decided it was time to take that layout down and start plans for a second wood track. This week we decommissioned the old SCX layout to make room for the new wood track.
Here's a picture before the decommisioning activities.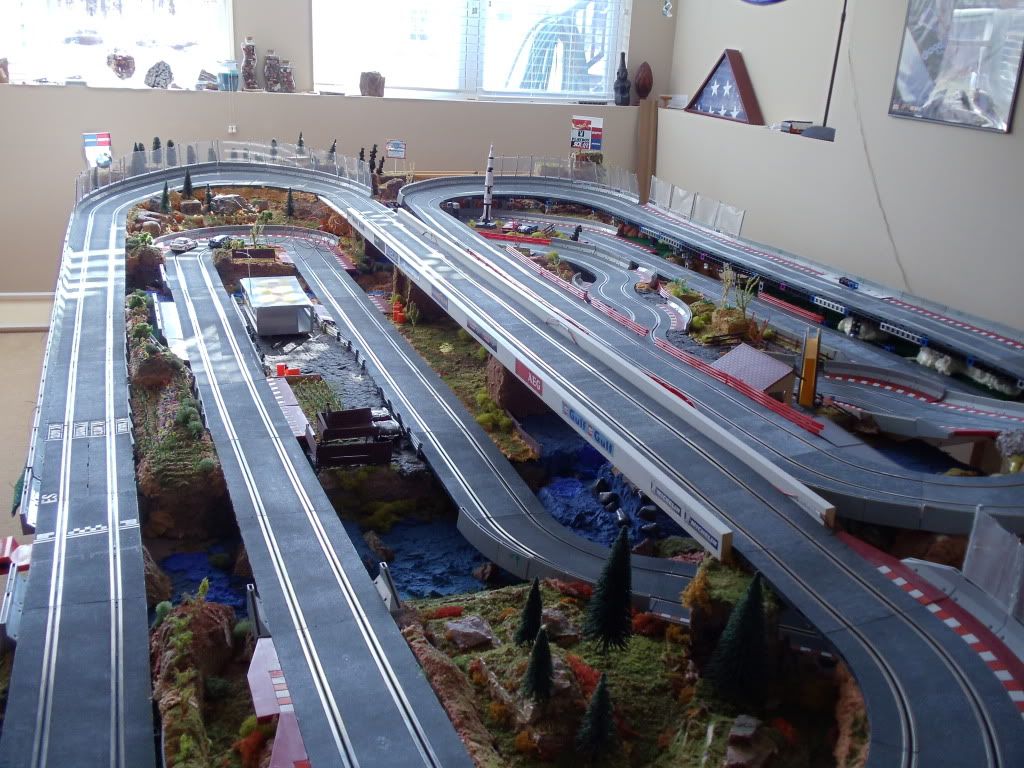 And here's how that space looks today - big and empty in need of some routed MDF!
If you look closely you will see some paint samples on the wall. As part of the negotiation process with my wife I volunteered, after being strong armed, to paint the entire man cave first before putting up a new track. I also had to agree to paint our bedroom and have hardwood flooring put in there as well. She drives a hard bargain but I think I still got the better end of the deal.