Hi all, been a good 10 years plus since I was into slots and on this forum!
The recent lockdown had me dig out some of my old track to play with the kids and the love for slots has come rushing back in!
After a playing with small scalextric set ups in the house it was time to throw together a wood track that can be set up and taken down after use in the garden and stored in my garage. Lesson learnt from my 2 previous tracks that I had to destroy due to moving house! This will be completely movable!
The plan is for a simple but fun track with a monster straight with a large banked bend at the end which leads on to small technical section leading back onto the straight. I wanted to make use of scrap bits of wood in my garage to keep costs down and the design simple enough for my kids to race it without constantly crashing.
Here's what I've come up with after a couple of hours routing: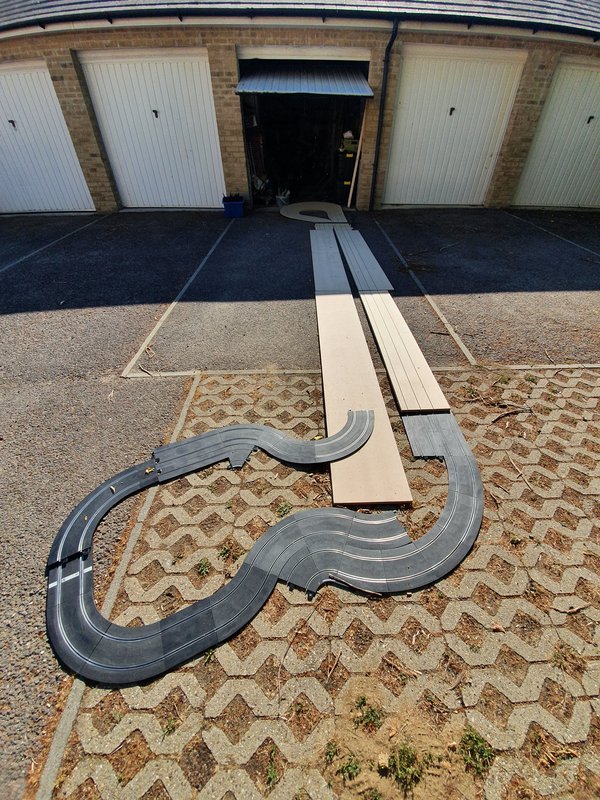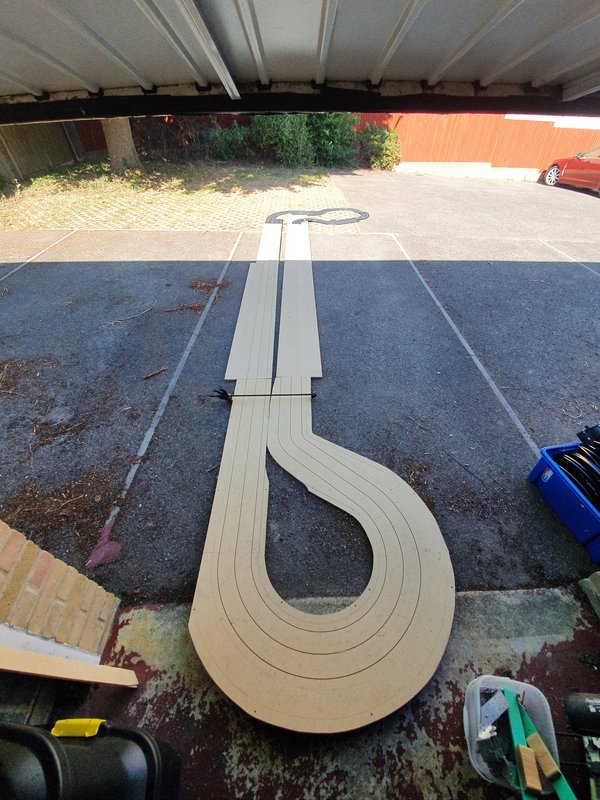 Total length 25' x4' wide. Straight length is 20'. I don't know what the lane lengths are and I'm not worried about them being equal, this is just for fun!
Next I need to get an 8'x4' mdf board for the technical section at the back. The plastic track will fit nicely on the board (for me to trace ready for routing) and should leave an easy join on to the straights.
50% of it is routed but the remaining 50% has lots of curves. The straight that's not routed yet has a couple of wiggles in it so not a flat out straight like the back one!
The track will be split into 4 modules with flush joints. Each joint will have a biscuit cut and glued (on one side of the joint) so the track level meets and then the joins will be clamped together from the underside.
Terrain will be limited but to a decent standard, some of you older forum members might remember my previous tracks linked in my signature!!
Thanks for looking in