Discussion Starter
·
#1
·
So, if your modelmaking skills are good enough for an Airfix kit but too rubbish to make something from scratch like the guys here, what do you do? Play to your strengths, in my case design it using 3D CAD (computer aided design) and get it made by rapid prototyping.
CAD is a handy thing, but let's remember it's only a tool. The actual designing still goes on in your head, same as it always did. Where do we start? How about the design brief, same as ever.
I'm not a slot racer, although I love slot cars and I was a demon electric R/C racer as a teenager. While going faster is a noble aim, a fast car isn't always the most fun, or your favourite car. To make my fun car, I want it to be like car chases were as a kid - with a good sized American car, loads of lurid tail slides, burnouts... as much as I can get. Back when Sony launched the first PlayStation everyone was making a racing simulator, then came a game called Driver where the cars were slow but wallowed brilliantly in corners and could slide around corners with only a modicum of talent from the player. That's my target.
To the car. I love the shape of the '77 Dodge Monaco; it's got a fine history in TV and films, looks a good shape and nobody does one at the moment.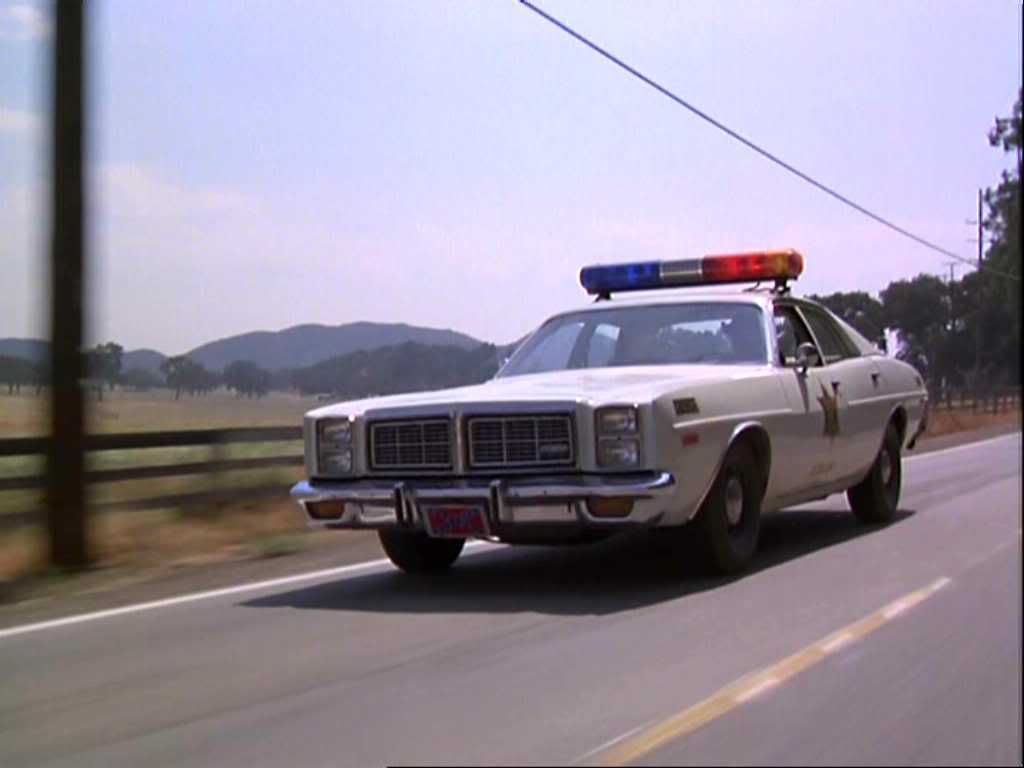 Now for the specification - it should have suspension that lets it lean realistically in a curve. The roll centre of a solid rear axle is easy to find, we'll make the roll centre of the front suspension at the same height so it doesn't have a roll gradient.
It should have steering, this is essential when doing huge power slides and even just when on tight corners. I just think it looks fantastic, so you'll have to humour me. You don't mind?
Finally, when you hit the throttle what does any chase car do? A burnout! I can take or leave the noise but I like the idea of smoking tyres so that's what I'll do. How hard can it be?
Let's get going with the design proper. I can do the chassis and body but I'll reuse a motor, rear axle and perhaps a guide blade. That means they should be the first things to model up. Sod that - I want to get going with the body!
I use Solid Edge almost every day, it's pretty rubbish but at least I can use it at lunchtimes. For 12 years before I used ProEngineer which was much more powerful, if I had a copy I'd much prefer to model things using that, but you use the tools you have around you. First tool is some graph paper.
I went to
http://www.the-blueprints.com/
and found a 1977 Dodge Monaco, but beware when using these sites because the plan view doesn't always line up with the side view. How I laughed when I found that out
Using my friendly copy of PaintShop Pro, I resized the picture so it printed out 2:1, then I transferred it onto graph paper (see how high-tech and modern this is?). Then I could get the outline shape measured with more accuracy, and I could sketch it in Solid Edge.
I started by doing a plan view, because the car is tapered front and back, then I sketched the side profile.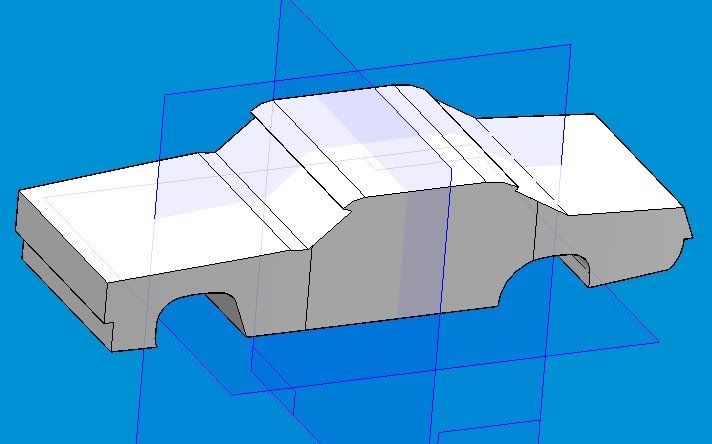 I put some shape to the sides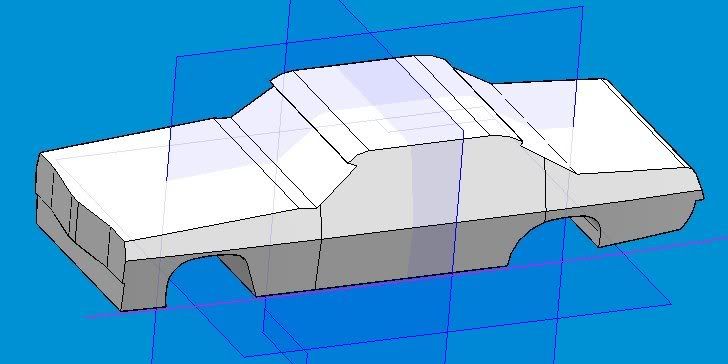 Then made it hollow (shelled), and put a few more features on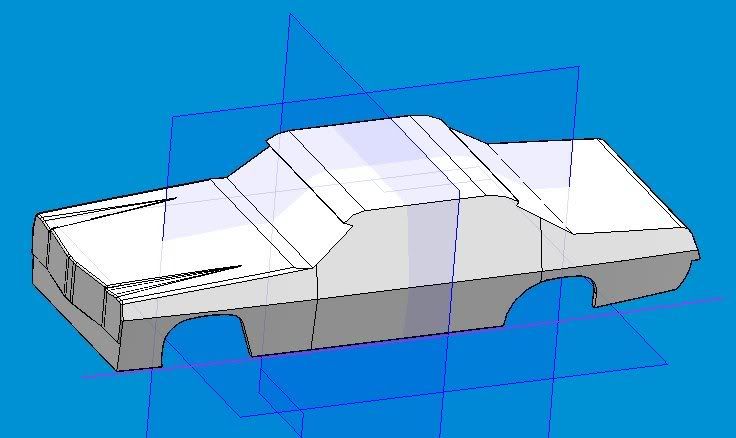 Verdict? Looks awful!