This is what I've raced for the past week and a half. Convinced my girlfriend to move the dining table into the hallway and the coffe table elsewhere
. Great fun has been had at this track, and it fits perfectly in the room. Nice long straight (9 and a 1/4) and a good rythm and flow. In the pic you can also see my home made borders and bridge supports.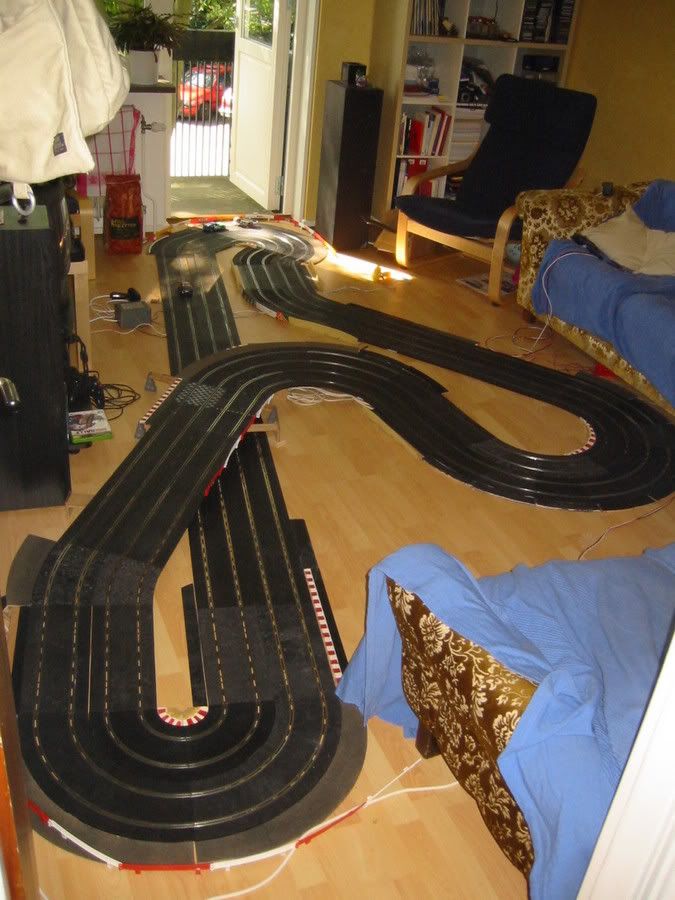 I'd love to build a permanent layout, but we have to move out of this flat by christmas so no use building anything without knowing what the next place will be like. I'm seriously thinking about getting some timing system for the track too. I've heard that Mr.Carlssons stuff is great. Don't like the scaley RMS stuff very much, DS seems to pricey. Any other recomendations?
Toby