Discussion Starter
·
#1
·
The Southend Slot Racing Club held its annual vintage race meeting yesterday, this was for slot cars built before 1972.
It is called the Summer Classic and fortunately for most of the day the sunny weather lived up to the title although we did have thunder, lightning and a monsoon during the afternoon, pity poor John Roache who had to ride 80 miles home on his motorbike afterwards.
There were races for vintage 1/32 and 1/24 scale GT and sports cars and a retro race for pre-1961 Grand Prix cars built to Wolves Earlybirds regulations. There was some great close racing, good company and a nice surprise when Noel Taylor, a Southend Club member from years ago, turned up and joined us for the racing.
Here are some pictures of the day.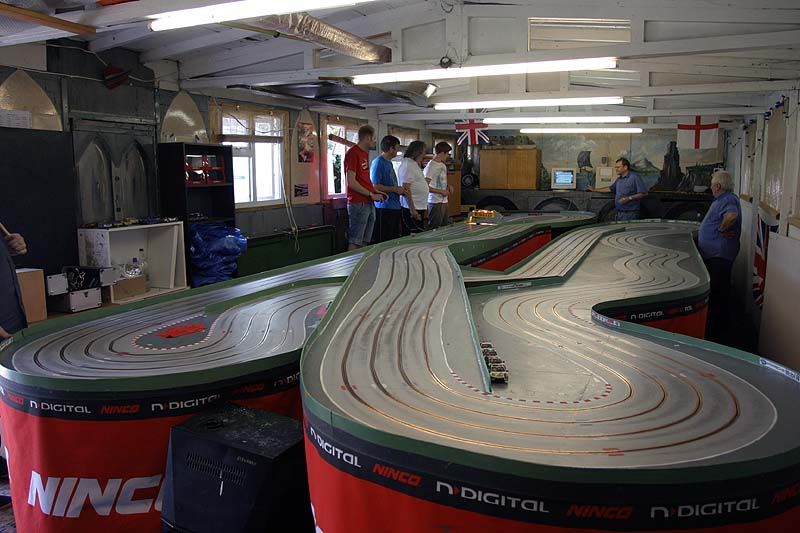 The track in the lovely old club building.
Making the most of the morning sunshine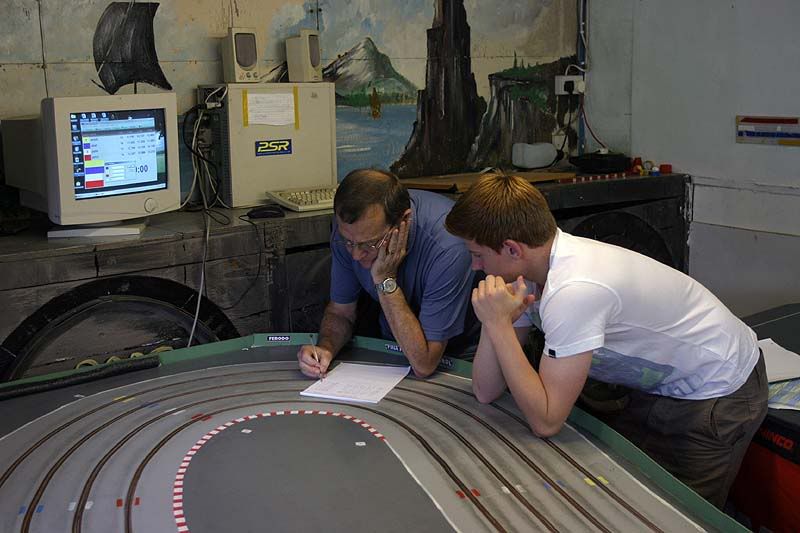 Very hard working club stalwart Colin Nicholls and Lewis Nicholls ran the meeting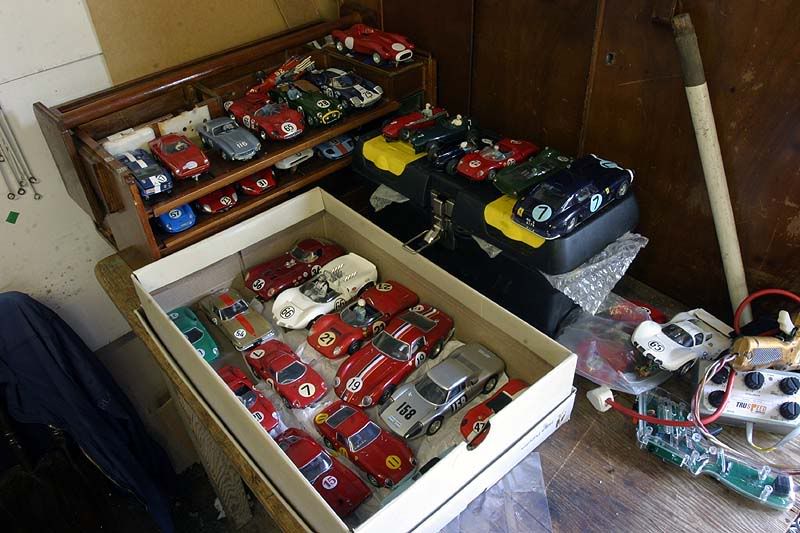 Joel Thura's, Pete Shepherd's and John Roache's cars in the pit area.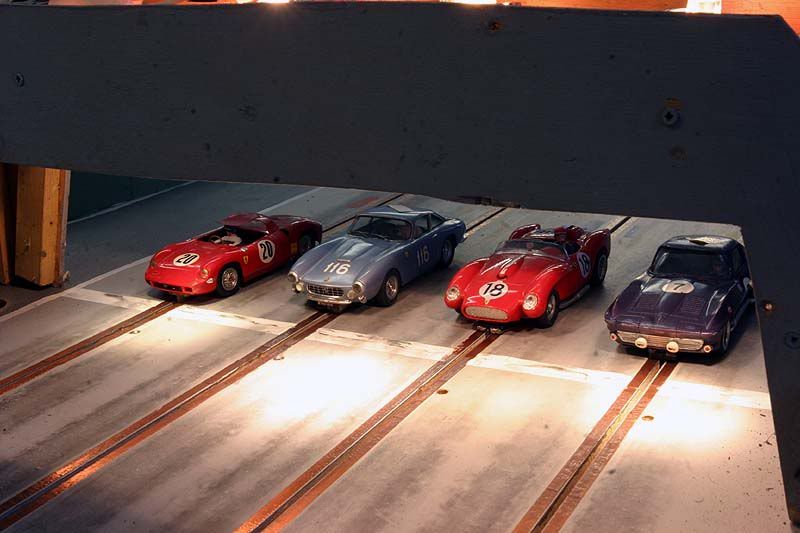 32nd scale "A" Final line up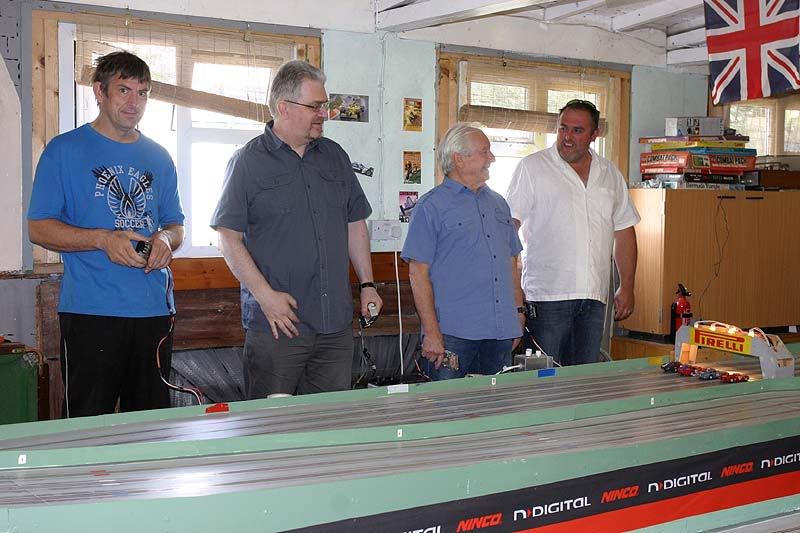 32nd scale "A" Final drivers - L to R Mark Nicholson, Joel Thura, Vic Bettell and Alan Shawe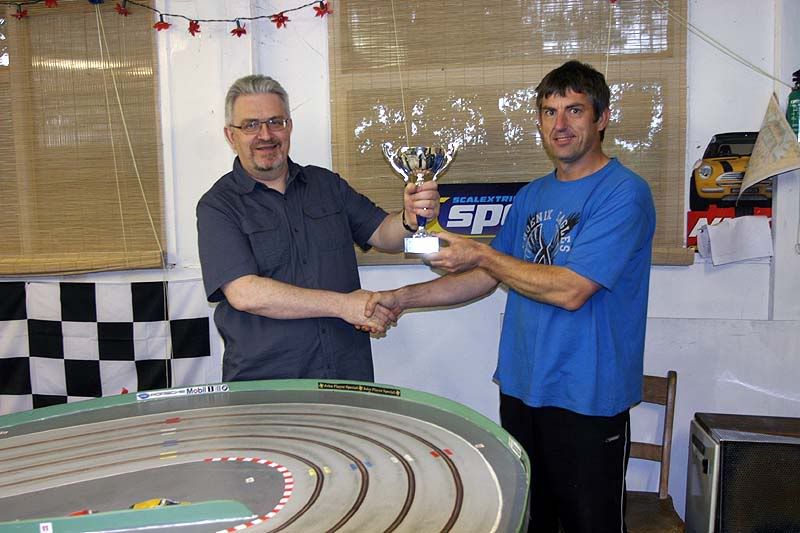 Joel receives the trophy from Mark for the 32nd scale win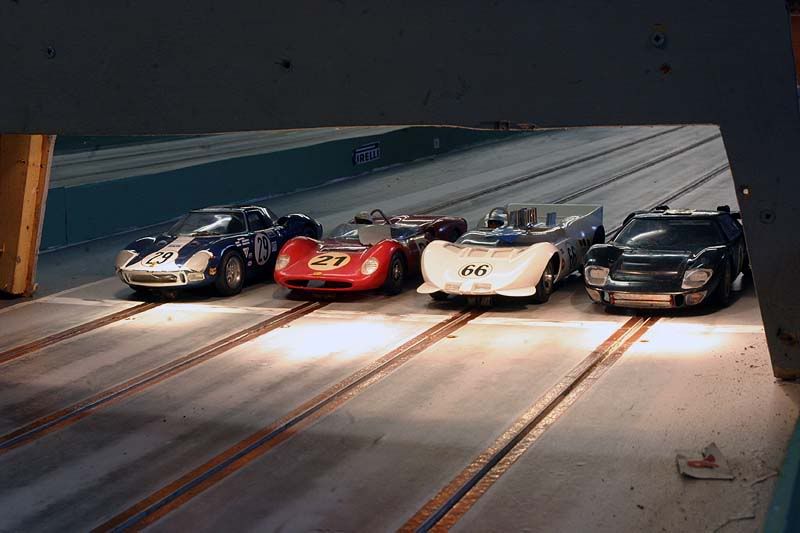 24th Scale "A" Final cars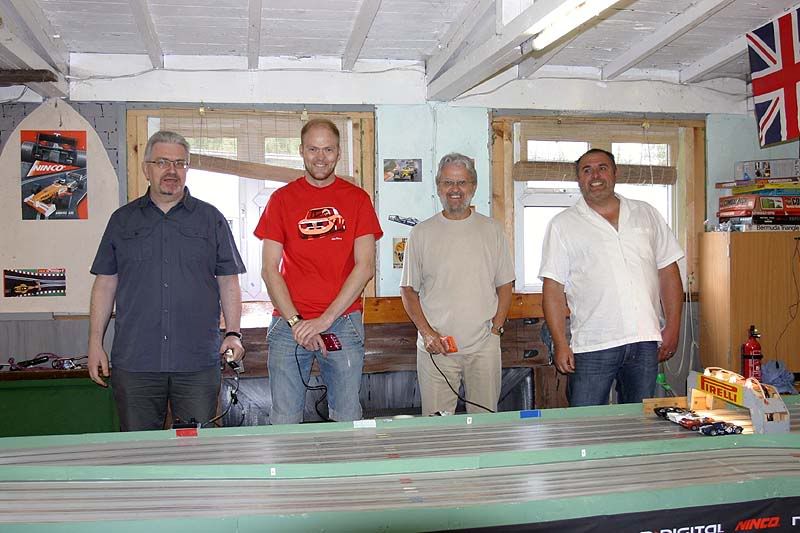 24th scale "A" Final drivers - L to R Joel Thura, Pete Shepherd, David Lawson and Alan Shawe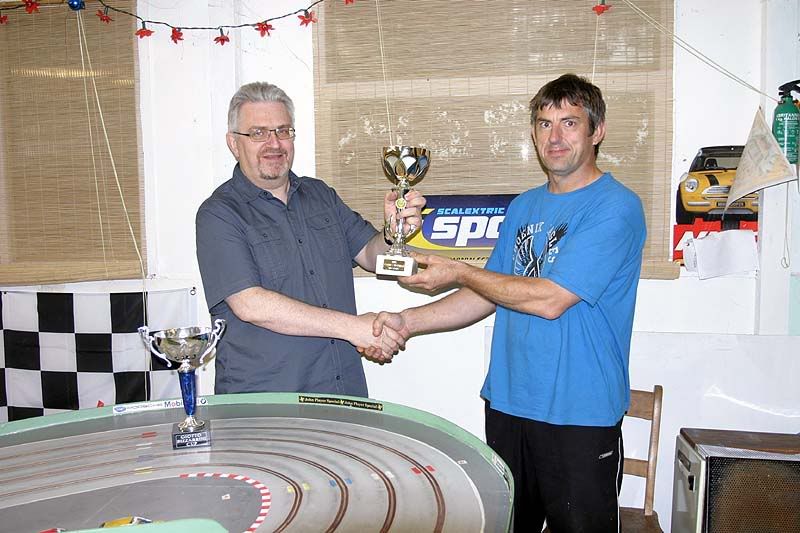 Joel collects more silverware for his 24th scale win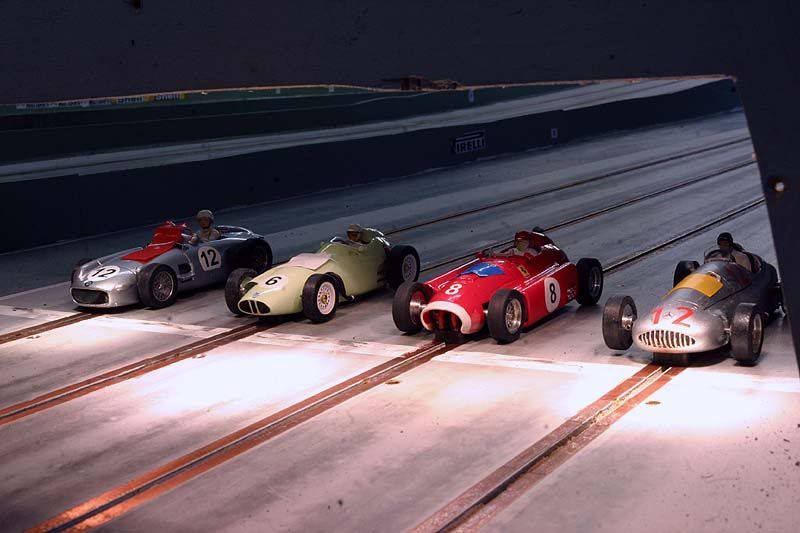 Pre 1961 Grand Prix (Earlybirds) "A" Final cars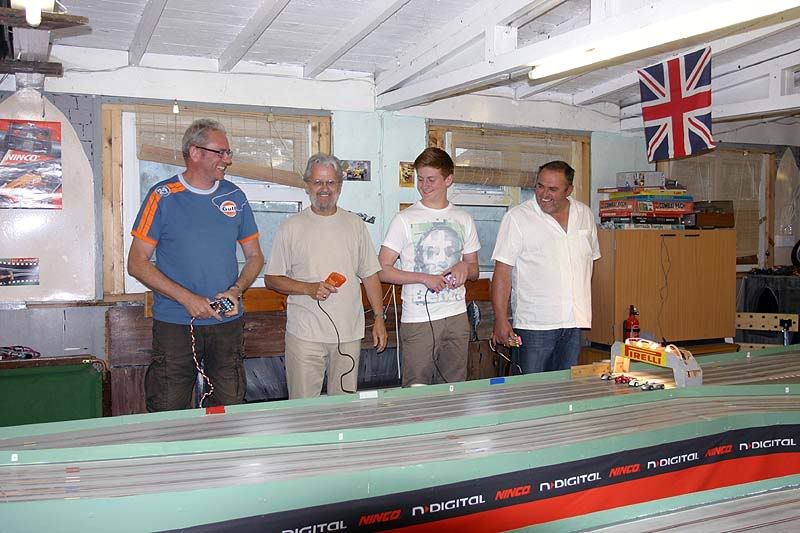 Earlybirds "A" final drivers - L to R Colin Spark, David Lawson, Lewis Nicholls and Alan Shawe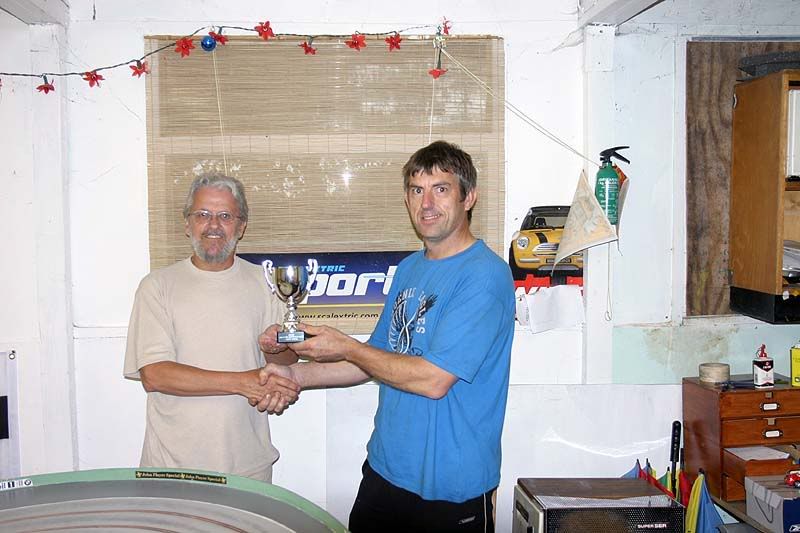 Mark presents the Earlybirds trophy to David.
Pete Shepherd is going to post the full results later on.
David