Discussion Starter
·
#1
·
5TH YORKLEY C.S.C.R.A. CLASSIC SUNDAY JUNE 24TH 2012
FOR CARS BUILT TO CSCRA RULES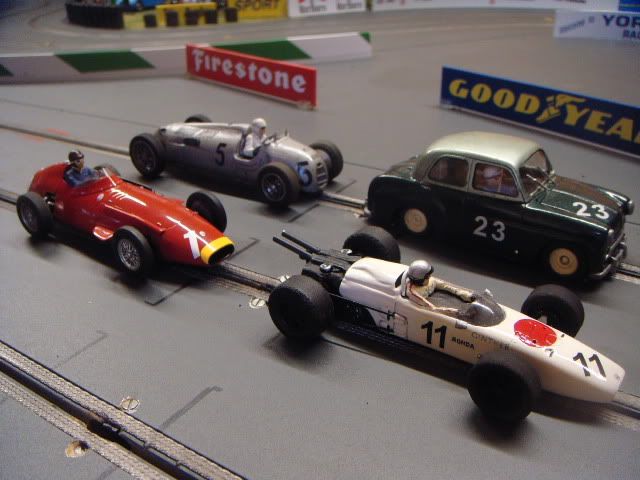 CLASSES
1. SINGLE SEAT CARS UP TO 1950 (class GP1 & GP2)
2. GRAND PRIX CARS 1951-60 (class GP3)
3. EUROPEAN SALOONS 1950-69 (class saloon 2a/b & 3a/b)
4. FORMULA 1 CARS 1961-65 (class GP4)
Drivers may enter any 3 from the 4 classes. Drivers may change cars for each heat provided no car is used by more than 1 driver. Cars used for the finals must hve been driven in at least one heat.
OVERALL CHAMPION
A drivers 3 finishing positions to count
RACE FORMAT
3 x 3 minute heats (all count). Top 7 drivers in each event will go forward to A, B, and C finals with winners of B and C moving up.
ENTRY FEE is £12 per driver which also includes lunch plus drinks and snacks all day.
CONCOURS
A seperate event will take place. Drivers may enter any 2 cars that they will be racing during the day from the above 4 classes.
PRACTICE is available on Saturday afternoon and evening and from 8.30am until 10am on race day. Racing commences at 10.15.
Accomodation can be arranged for anyone wishing to stay over on the Saturday.
ENTRY LIMITED TO 16 DRIVERS
Enties to Mike Wall via this site in first instance.