Hi there, and a "Happy New Year" to all..
As this is my first build post of 2011, I thought you would like to see some photos of my Mk1 Mini Saloon. I built it for the Wolves Saloon car event last October.
I know its a while back, but I have been having problems with my computer/router, so could not post, hopefully all sorted out now.
The body I started with, was a very well used and tired early 70s Scalextric Mini mk 1 Saloon, which I had used back in the 70s.
This is the body looking a bit sorry for itself, before completely cleaning, repairing and repainting it.
Before Cleanup..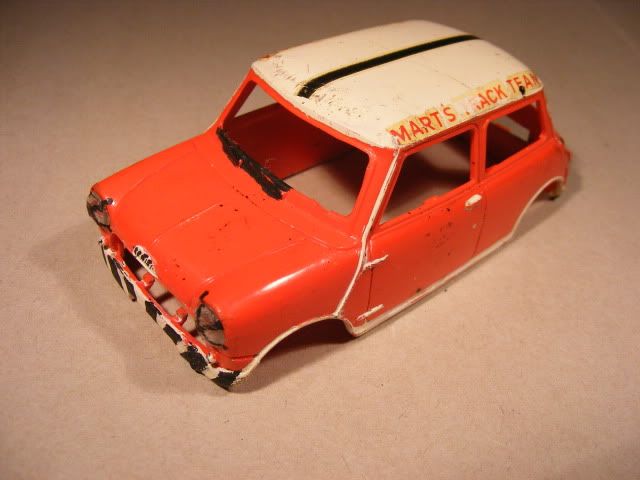 And After..
I decided to repaint the car red with a black roof (a very traditional colour scheme for the 60s), built a detailed interior with driver and rollcage, and detailed the body.
As I wanted to keep the wheels and tyres inside the bodyline without any wheel arches, I decided to Scratchbuild a Brass "Pod" type chassis, using a scaleauto 30.000 FF motor.
It ran very well at wolves, and managed to come 4th in the small saloon final, and won 1st place in the concours.
Here are some more photos.
"After a few hours work"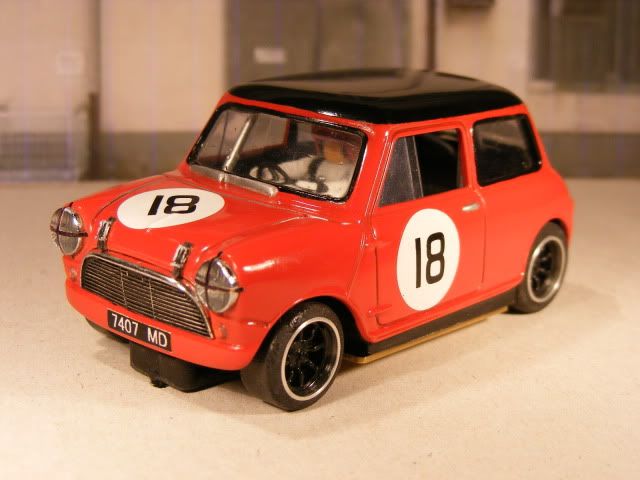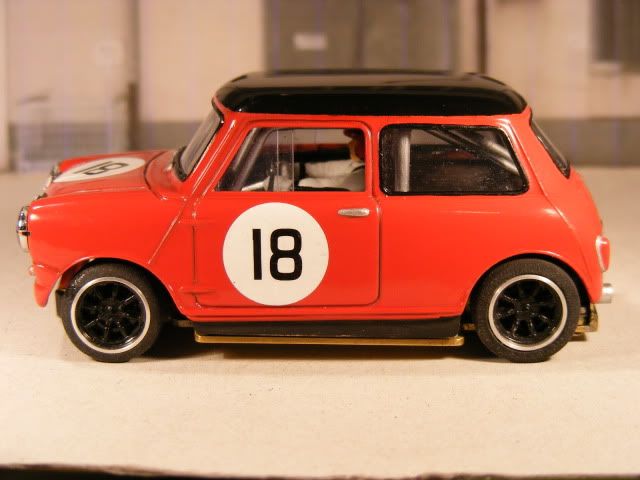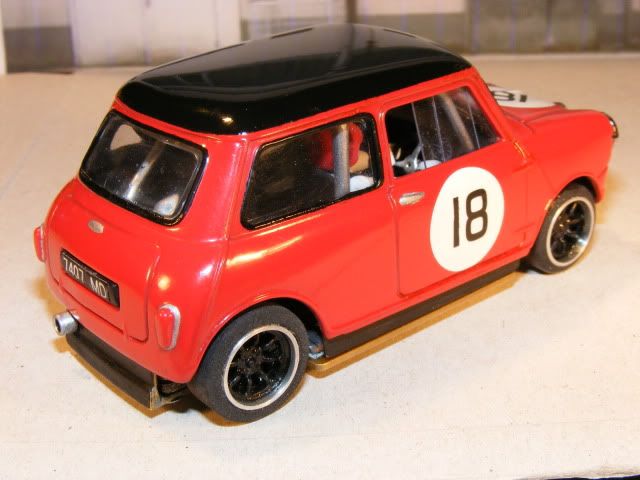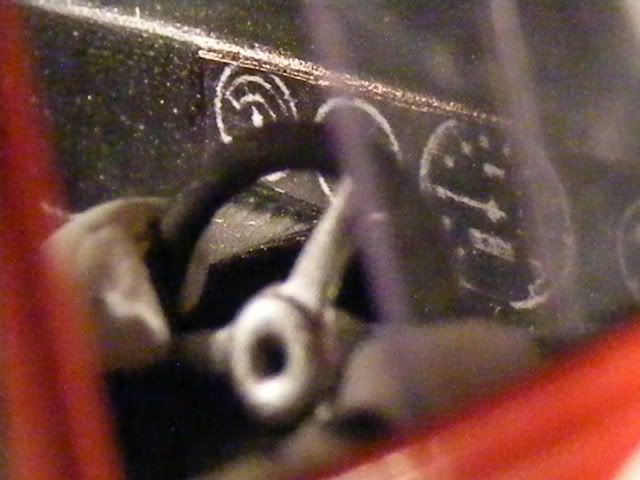 A few photos of the chassis build.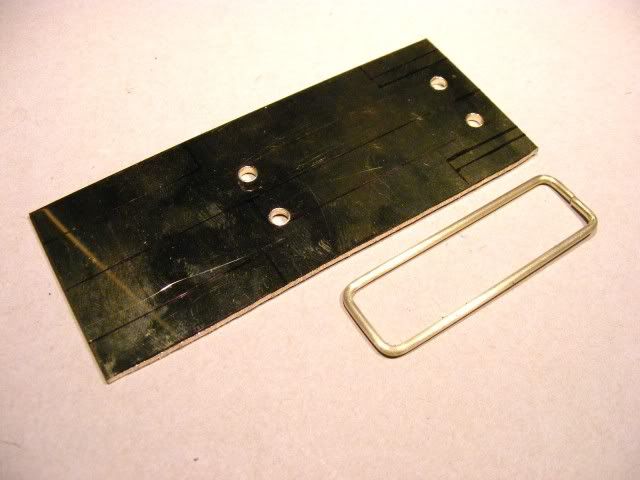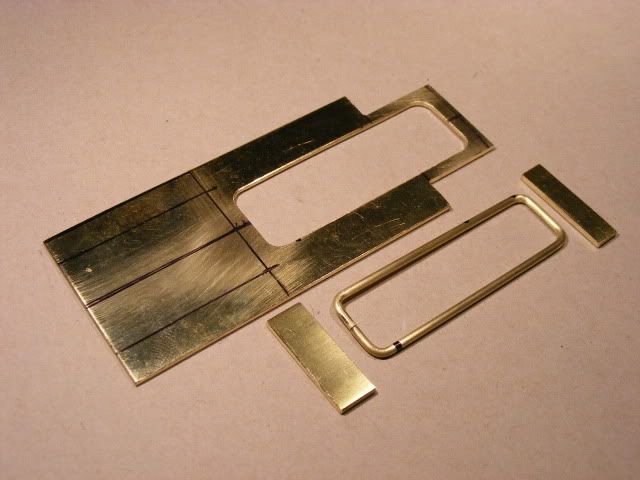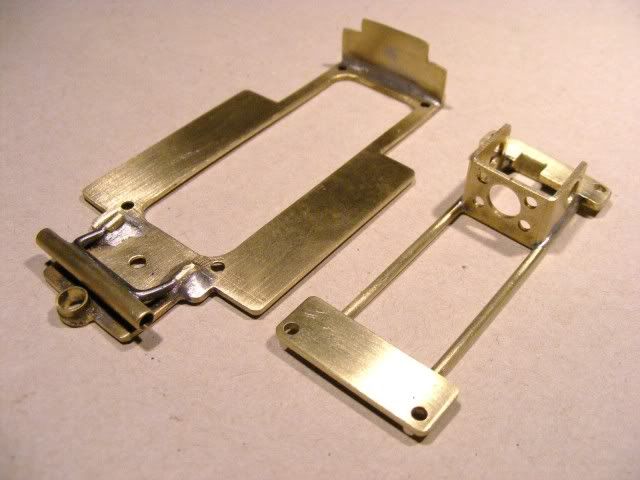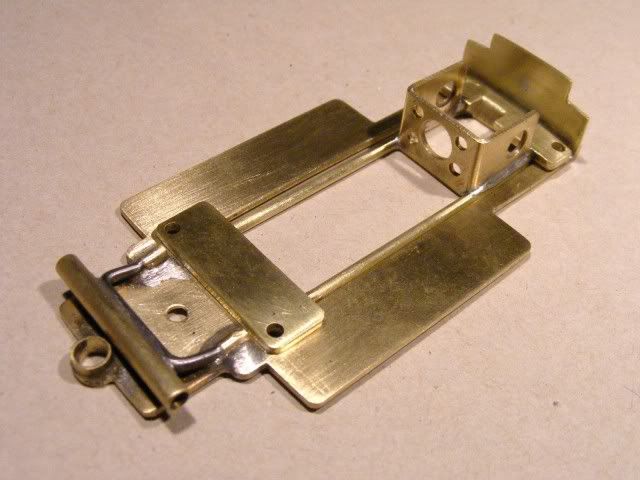 This was a great little car to build, and great fun to race.
I hope you like the photos. If you have any, questions please ask.
All the best for 2011. Martin De'Ath.