its probably a bit cheeky of me putting this in here because i suppose its not really a "proper" scratch build....but here goes because i think the end result is in itself a plenty cheeky!!
i've seen these for sale already converted but its not my style to buy something already converted ,nor is it my style to do anything the easy (read ; sensible) way. i picked up the "donor" for £3.99 in a local toy shop and hatched a plan.
as it was......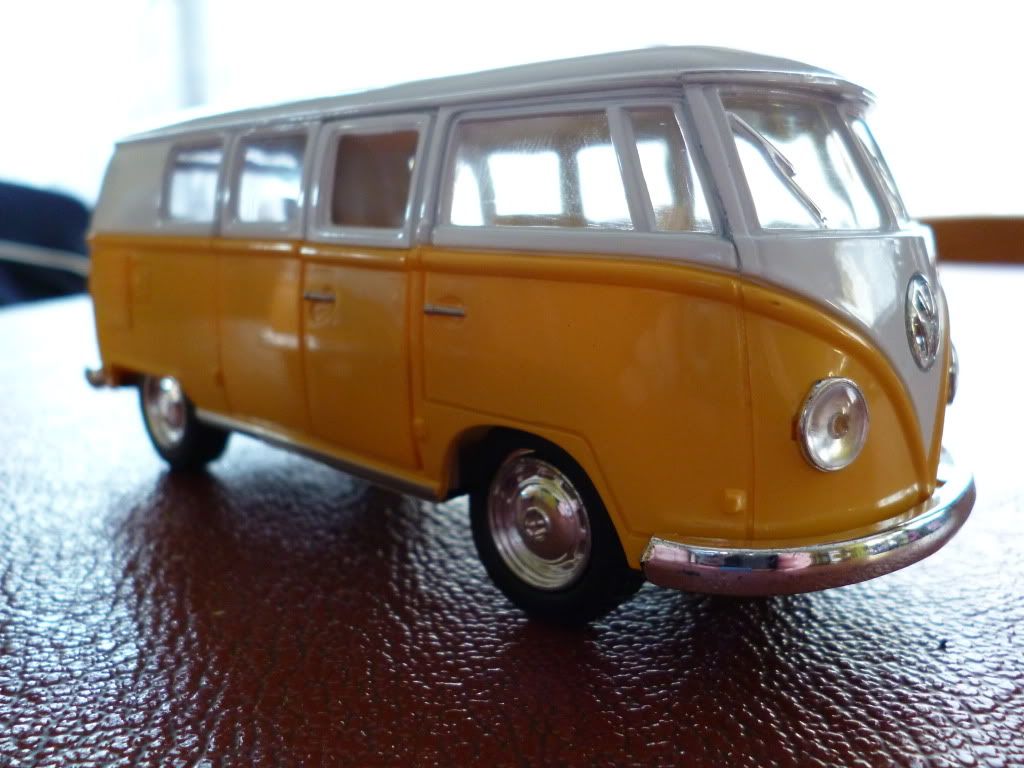 deconstruction......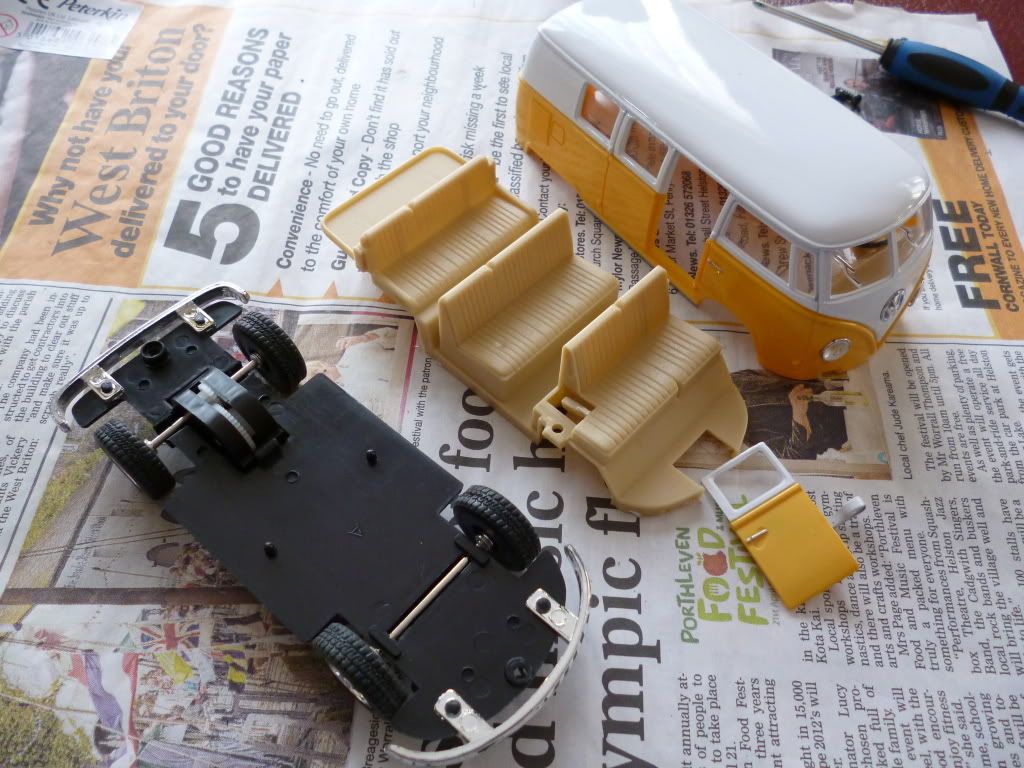 i grafted on the tail end of an old lotus chassis and brass front axle tube with the aid of plasticard and araldite....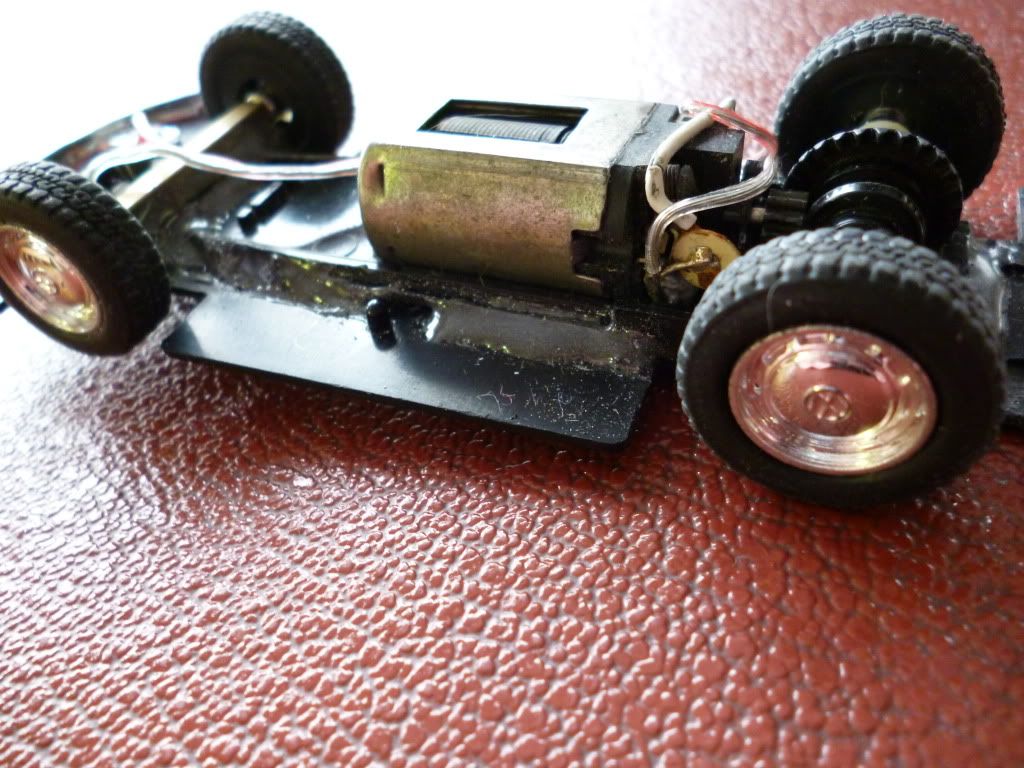 guide blade simply drilled in.....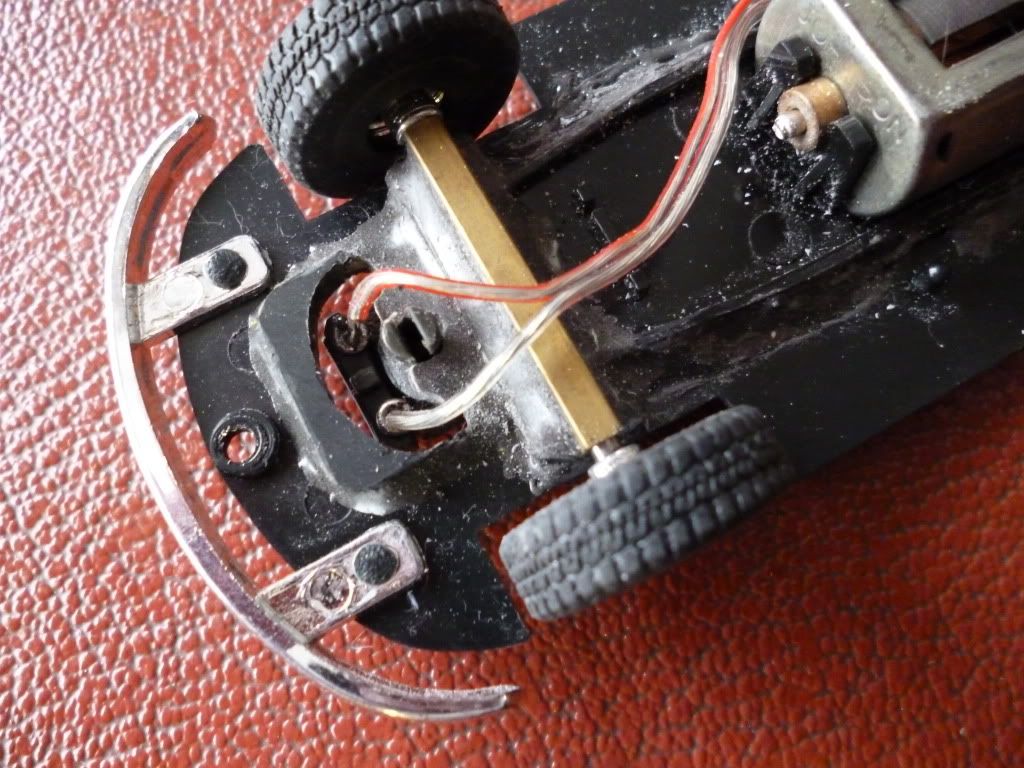 original interior tray cut down to fit around motor etc. fortunately there were 2 webs on the bottom of the moulding to act as rear axle retainers....
i ended up with a fairly factory look underneath and easy "put-together-&-take-apart-ness" quality bty retaining the bulk of the original chassis....
the finished item. oh , its sooo low!! i love it! its just like the 1:1...noisy , shaky & slow but who cares , it is cool and looking good in the bmw red against the chrome. amazingly the "toy" tyres seem to grip(ish) on my scaly sport track.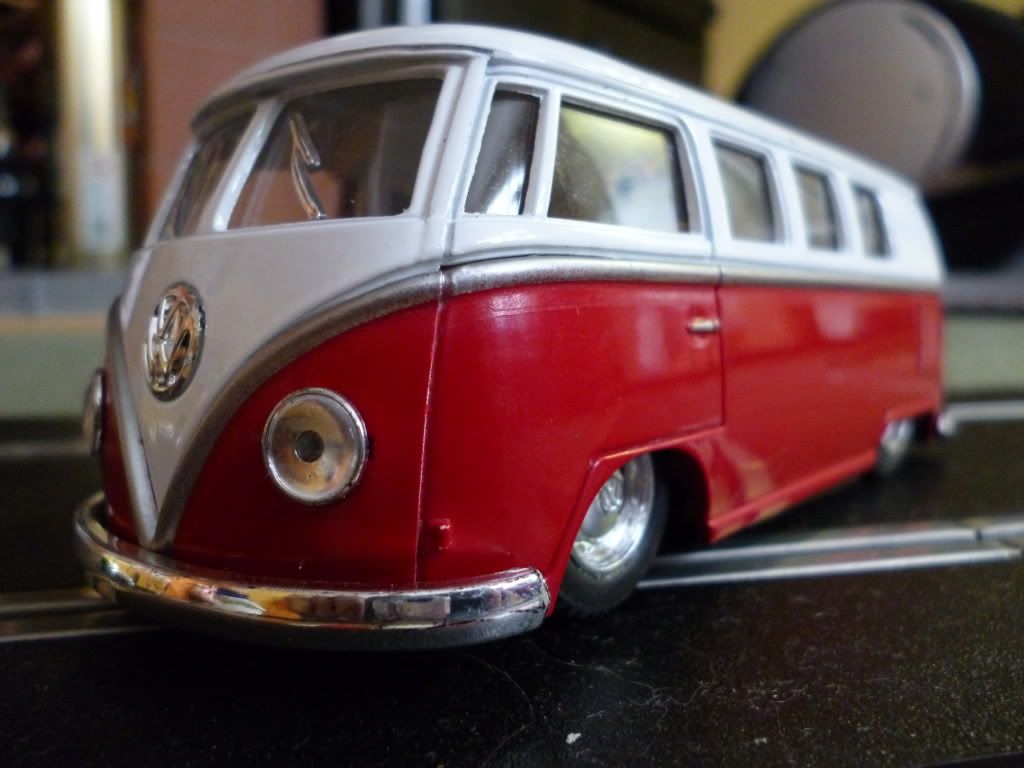 last pic....honest! just for comparison....(yes , i had to buy 2!)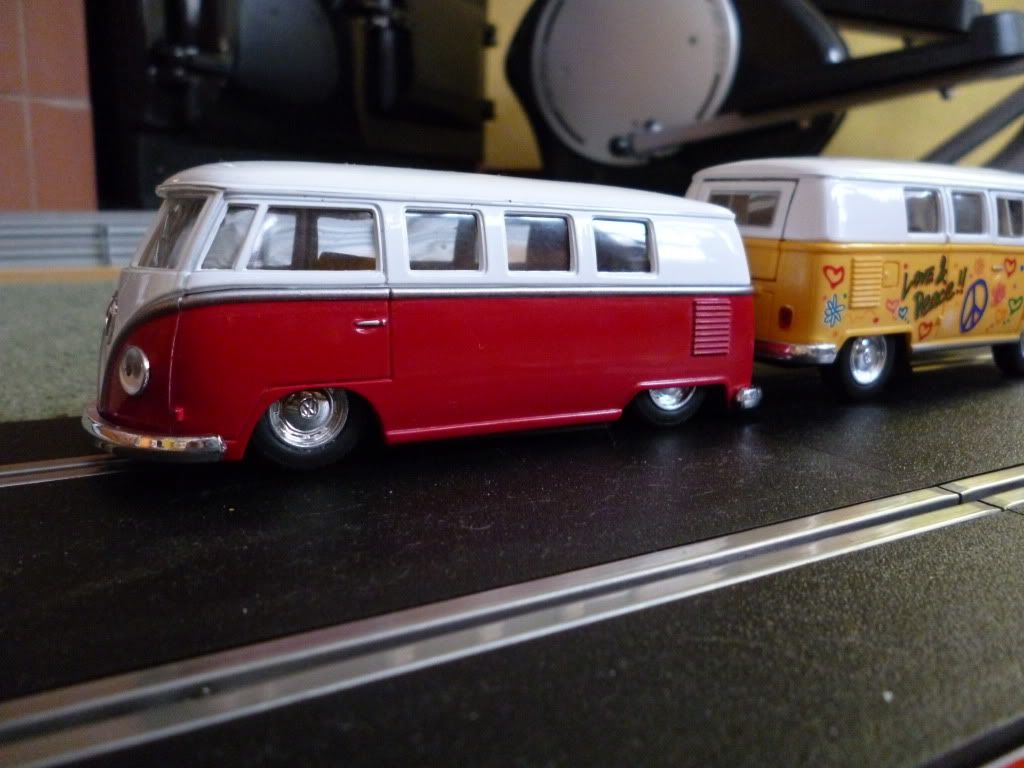 ok...i lied but i know how much everyone likes pics!! especially a gratuitous @rse shot!!