Discussion Starter
·
#1
·
Hi everybody!
Here is one of my other entries raced in our Shelby Revival meeting in last Dec 3rd.
This is a Ford Maverick carretera that reproduces the car that raced in the Mil Milhas Brasileiras in 1987 and took 5th place driven by Denisio Casarini and "Pitoco".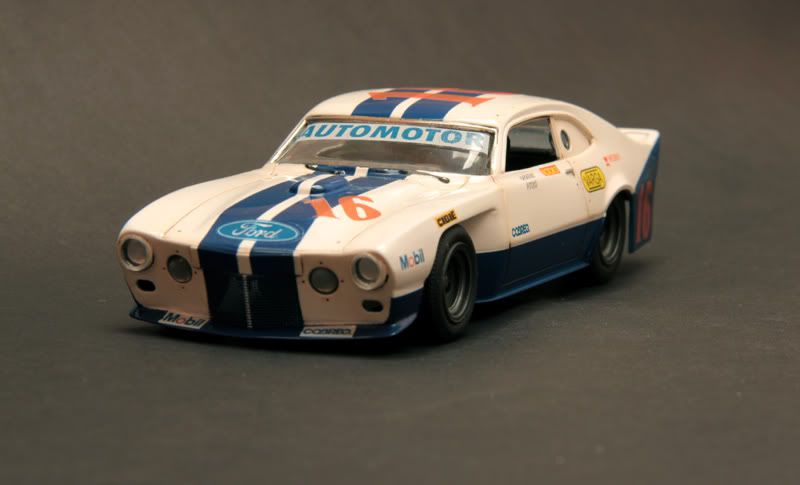 This car was made basically using junk parts (an old Revell body bought from Ebay at $5, part of an Atlas chassis, etc). The wheels and inserts are BWA's which I have saved in my spare box for some time..
The roof was chopped and as you may see, the entire body is heavily modified, as this category in Brazil allowed in its final days.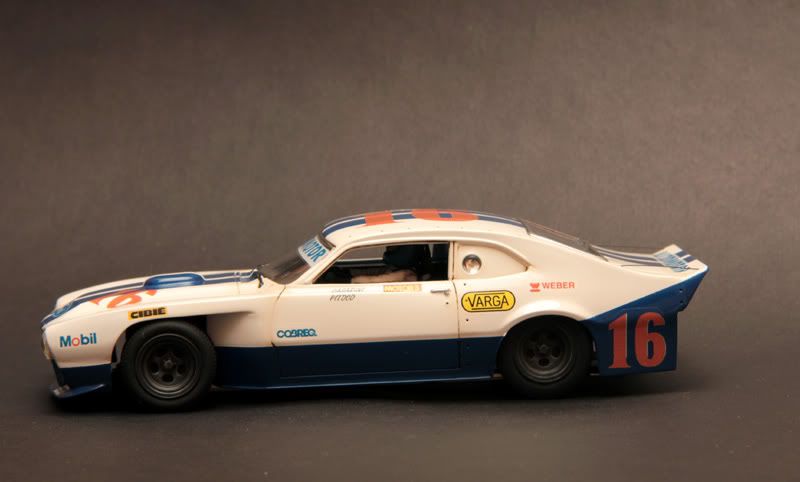 The transmission is MRRC bevel gears and motor is a Mabuchi 13d.
The car run very well and arrived 3rd in the second race here. Not bad for a car built with basically 60's pieces
Ok, I assume that it may not be beaultiful as an European sport car, but I love that "brutal look".
Hope you enjoy the pictures: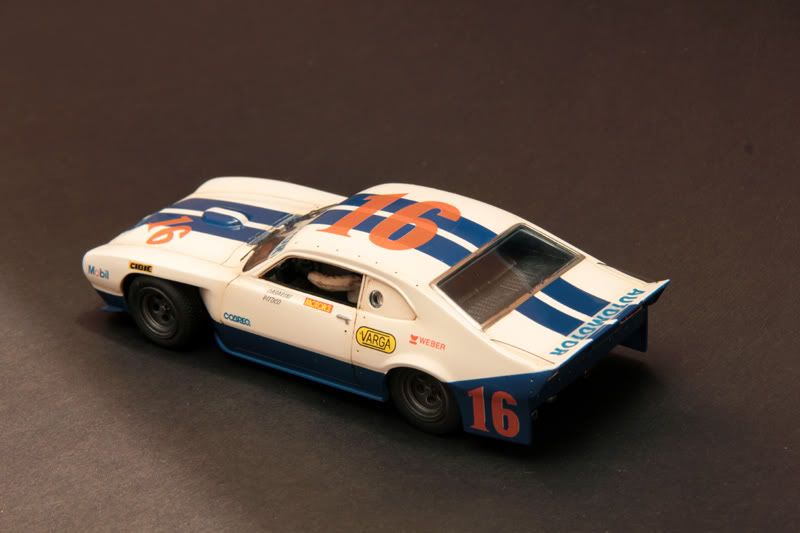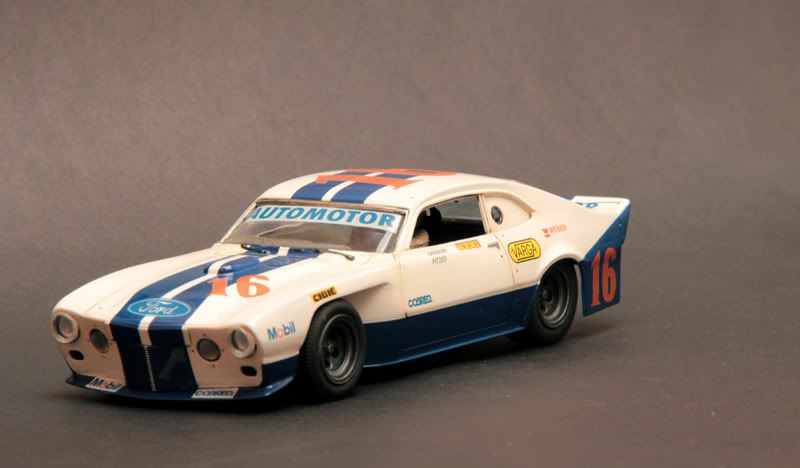 Cheers!
Ricardo Bifulco