Discussion Starter
·
#1
·
I saw these cars on ebay just a couple months ago, and a friend in the US got them for me, because the guy wouldn't ship overseas. Anyway, they seemed interesting because of the odd guide system, and I even thought of the New Jersey club that supposedly got its start in 1947 and talked about a "tether" slot guide system a bit like this... But when I saw them, they didn't really correspond to that.
From the top they just look like normal period Strombecker 1/24 kit conversions... except for that funny guide arm sticking out the side...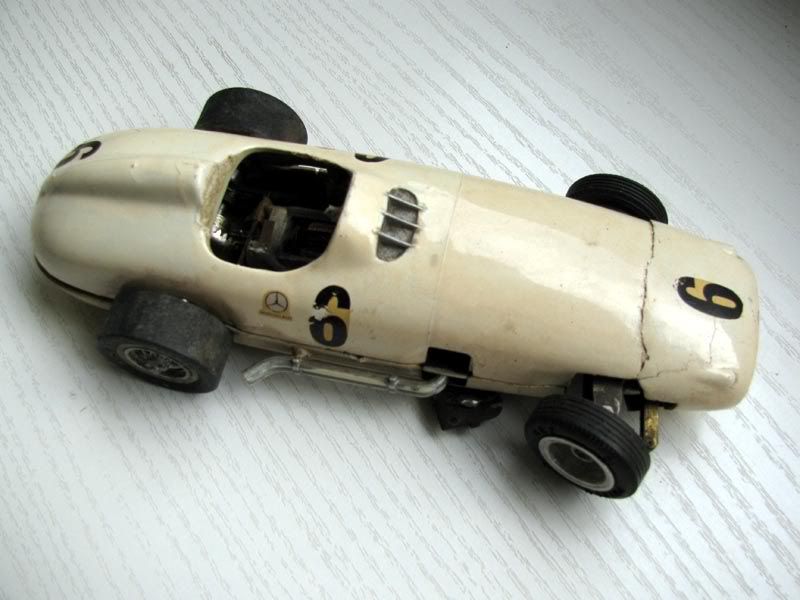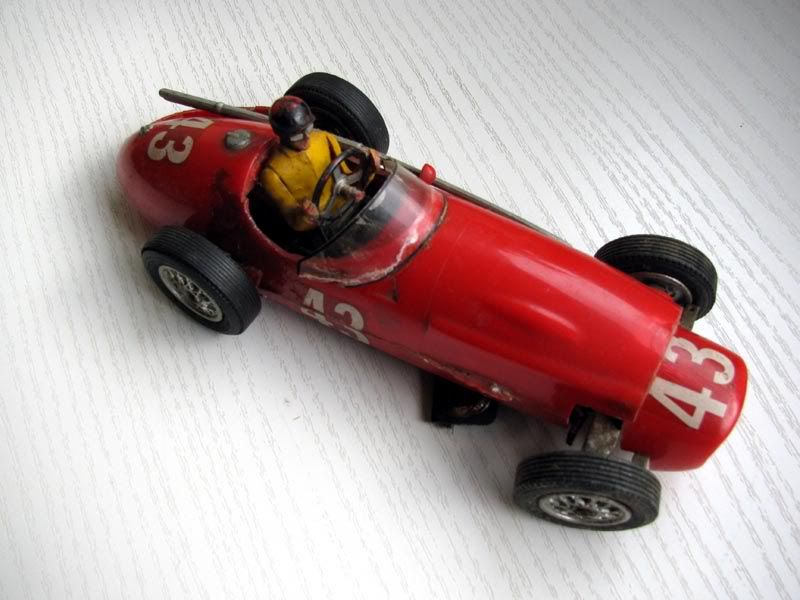 But when you look inside, things get a little more complicated - I had seen the capacitor, not that unusual, but there also seems to be a diode in there, so obviously some type of multiple cars on a lane system, with lane changing...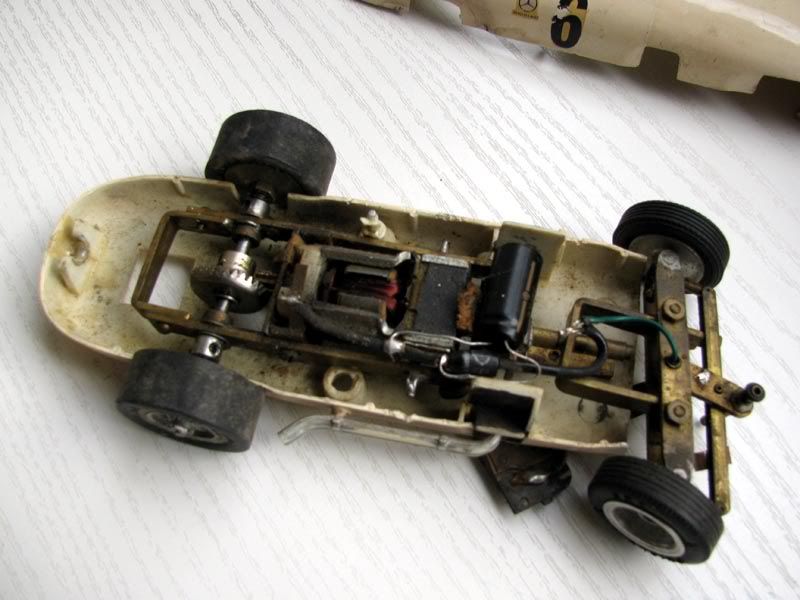 Probably home-made steering, but looks a bit like the K&B unit also... I had thought the cars would be early 60s, in line with the Strombecker kits, but those are later model Strombecker motors, from their set cars, and one of the cars has Rannalli tires, altho those could be added later.. And then looking at the guide arrangement on the bottom, things get more complicated! Not really sure how this was supposed to work - there's a front pin that's spring loaded - they little white button thing, and then the trailing arm, with a fiber board holding another short pin and the braids... Don't recognize those nylon bevels either.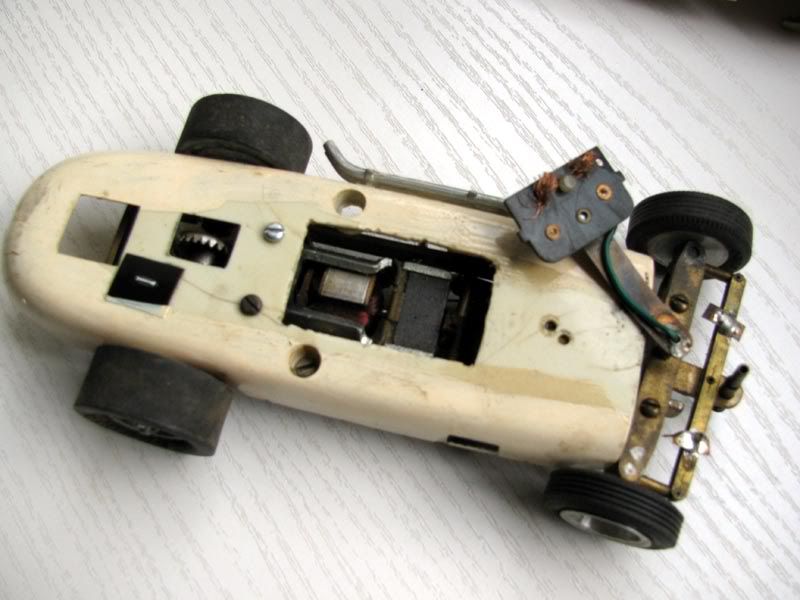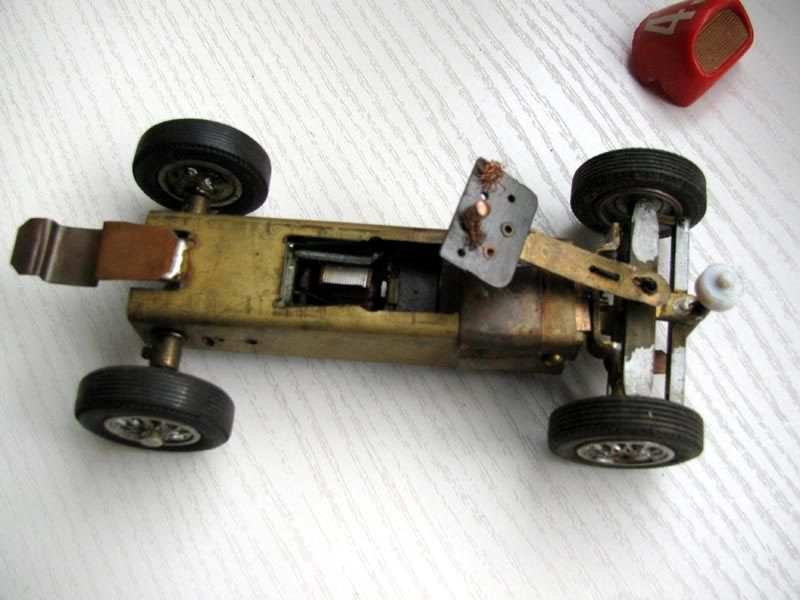 So, nothing definite, but an interesting experiment in any case. Since I didn't get the cars directly, I don't have much info on the seller, but I think they came out of Ohio, if that helps anyone - would be very interested to know more about this system!
And just as a counterpoint, here's a rather conventional 50s F1 conversion from about the same time, this time with a Merit Vanwall body on a Dynamic chassis... and a very cool Chiquita banana sticker!
Don