Selling off a few cars not needed.
MG.C Ocar body and PC32 chassis. £35
1964 Maserati 151/3LM. built to CSCRA rules by Chris Cowan. Scaleauto motor, brass chassis, Classic body. £55
A Ninco Mitsubishi Lancer, converted with Slot-It wheels/tyres and gears, glued in motor. currently RWD as its quicker than in 4wd, easily replace rubber band. snip at £15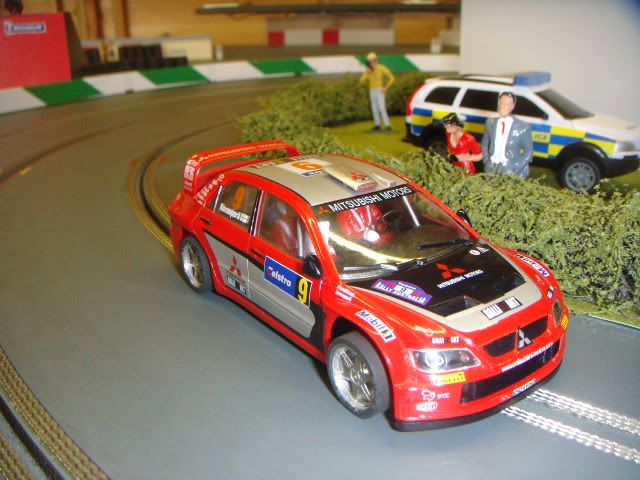 Add £2.50 postage per car.
I have some RTR cars for sale as well but will put them on a seperate page later
Mike