From the ever working brain of our slot addict Mad Max - alias Massimo Cecconi - a new track; it's a Scalextric Sport two lane, but the design resembles a four : on the front the cars run together, then separate on the other half.
It's a strange sensation : lap after lap the distance between the cars rises or diminishes, however they follow a different path; one has to try it to fully understand, but believe me, it's great! Crossing pieces are there to make lanes of the same lenght.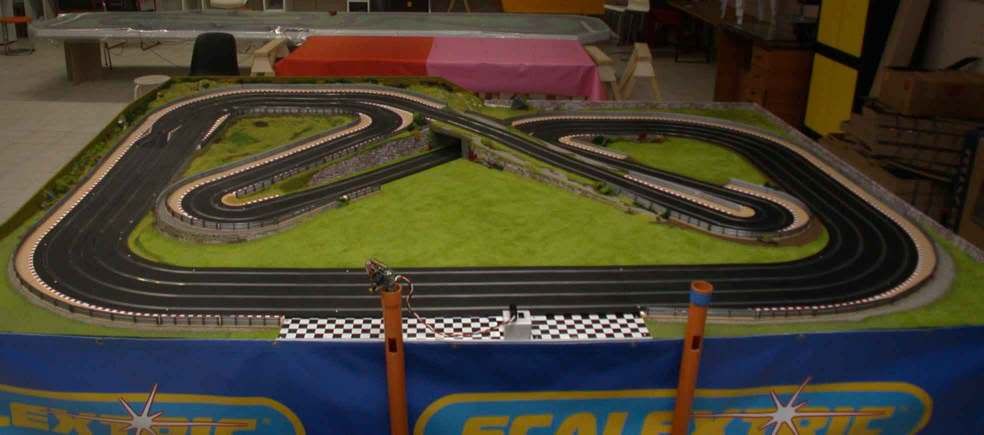 the front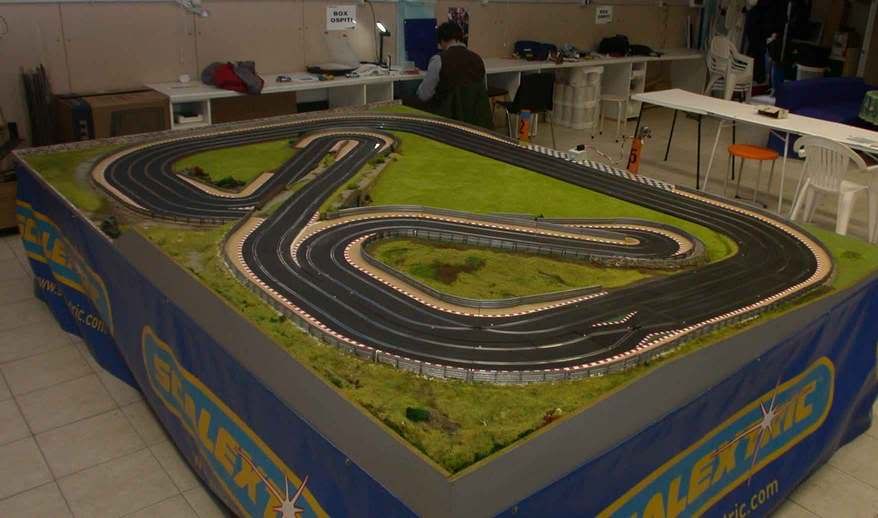 rear left corner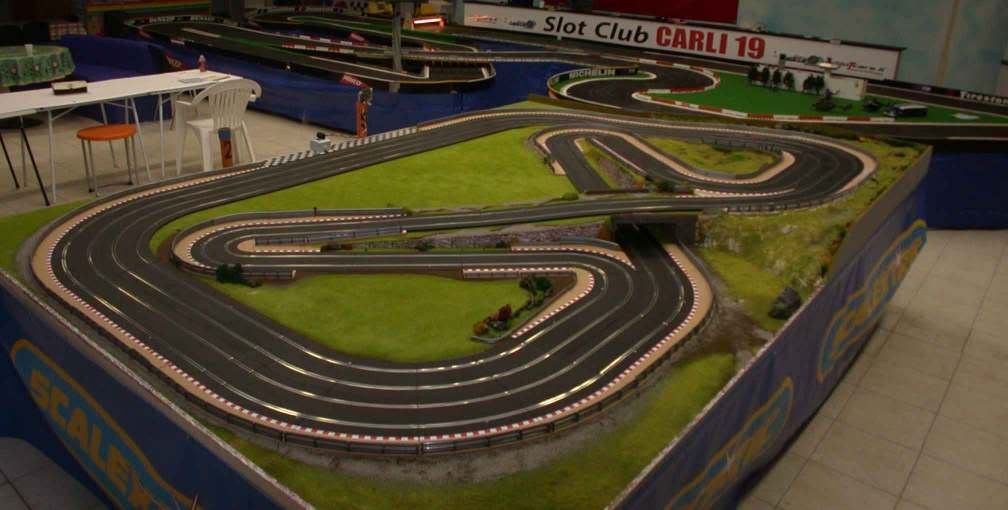 rear right corner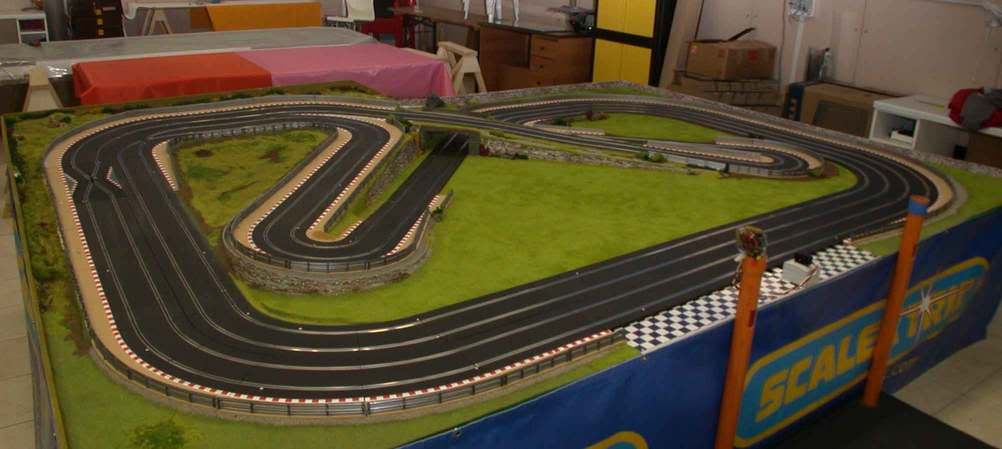 front left corner
cars at the start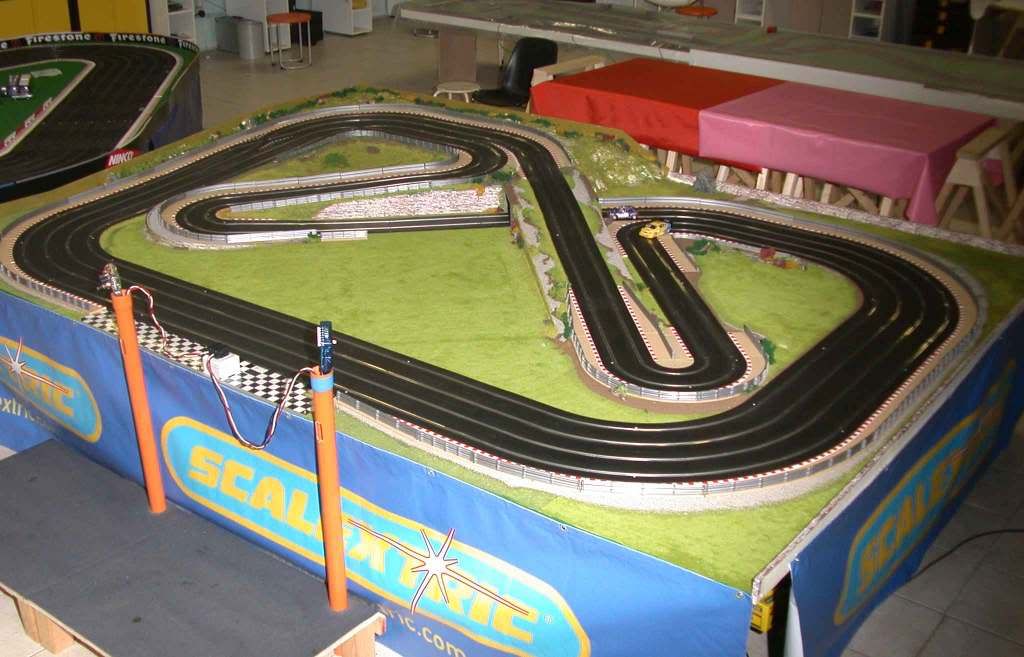 cars separate
then rejoin
Now it's time to complete the scenery, and I'll post other pictures and the Tracker design. Do you like it?
P.