Discussion Starter
·
#1
·
Hi,
I've started a new project "the Alfa 12C37". There are a few variations of this model, but I'm working on the model as shown in the picture.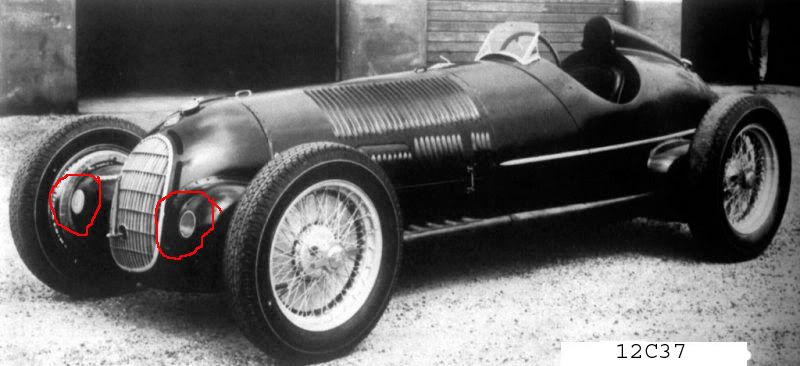 The resin body I've bought of this model isn't what you could call a fine example of good scale modeling and detailing.
But I've got some good scale drawings, a good saw and lots of milliput
, and the most inportand thing, it gives me lot of fun to rechape that thing into a 12C37
But theirs one thing on that car that I can't find any details of nor do I know it's exact prupose, and that are the two holes that I've circeled in red on the photo. Can anybody tel me what they are and/or does anybody have any good deailed photo's of those holes?
Thanks for your help,
Cheers Danny