Discussion Starter
·
#1
·
A looooong time ago Howmet showed us his
How-di-do
. Being an impressionable young man I thought that something similar would be a jolly good idea for my spare Top Slot Chapparal 2D shell.
Not being one to rush into things I contacted Howmet for a bit of advice before starting, however after a few e-mails he had managed to persuade me to have a go at the Daytona car.
Armed with some scans he kindly provided for reference I made a start.... and then got sidetracked. Anyway - I've had a bit of time off work this week and decided that I would finalise it - here's the results with an original 2D for comparison (apologies for the poor pic
quality:my
20th Century digital camera is definitely on it's last legs!)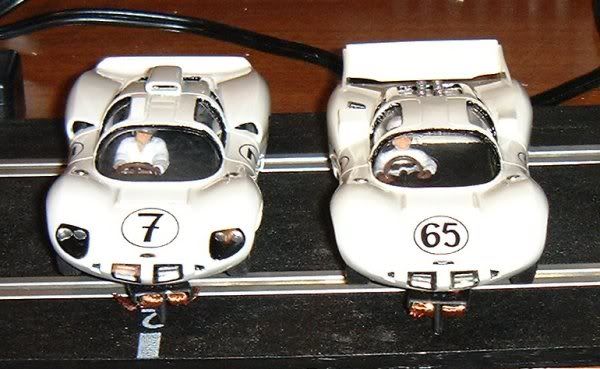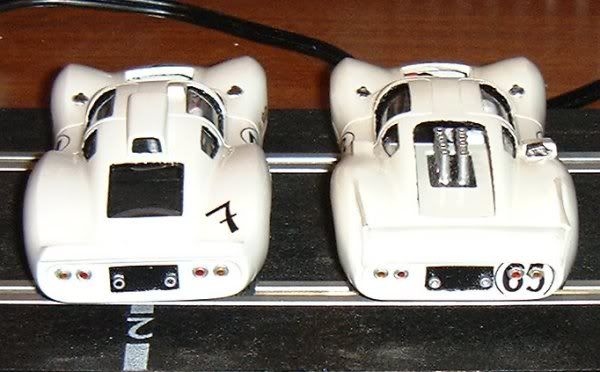 There are a couple of things I would have perhaps liked to have changed - I'm not convinced the filler caps are in the right place or the right shape - I've left them as they were on the original shell. Also, the detail at the rear is incorrect - I had planned to change it, but after re-shaping the body I managed to convince myself that taking a dremel to the back was a bad idea - I'd have had more confidence if I'd attempted it first!
The chassis is fitted, but I need to reduce the size of the rear tyres as they're a little tight at the moment before I can run it.
On the whole though this was probably the most ambitious project I've tried - and I'm more than happy with the results. I just need to track down another shell and then I'll do the Sebring car too!
Paul