Everybody knows the Scaley Lotus 77 and when set up right it can be a right little stormer.
However, I have always long admired the Lotus 77 that Andretti drove at the Swedish Grand Prix at Anderstorp in 1976.
Chapman had not properly developed the later airbox that we are all familiar with on the 77 (a design carried across to the Lotus 78) so to improve engine breathing he removed the airbox set up exposing the Cossie DFV inlet throats.
Suddenly the car was a true beauty and here's one I've built for a client (Barry Davies) to use in the
Heart of England Grand Prix Championship 2012.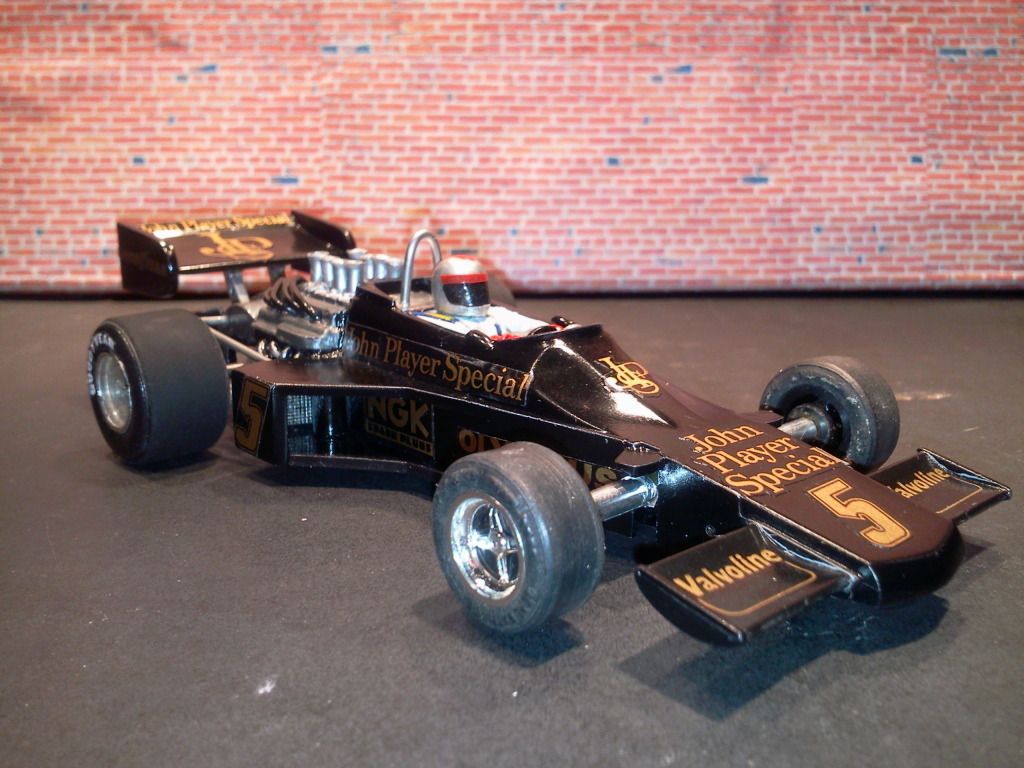 No detailed build pics, just the finished job.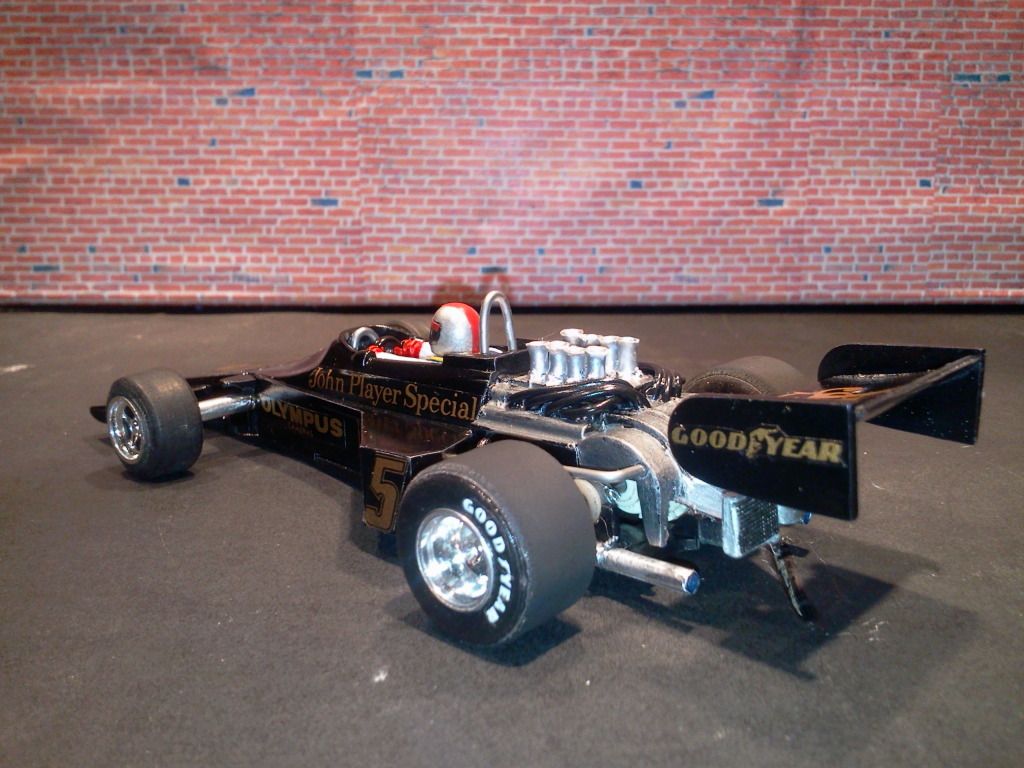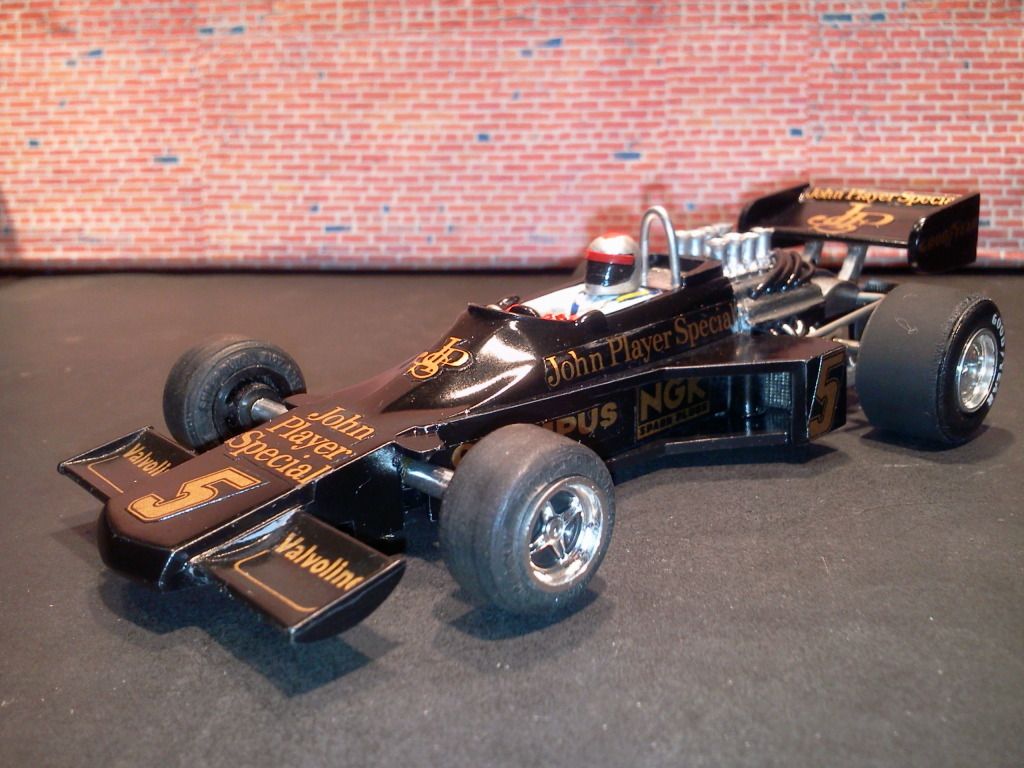 I hope you all like it!