Discussion Starter
·
#1
·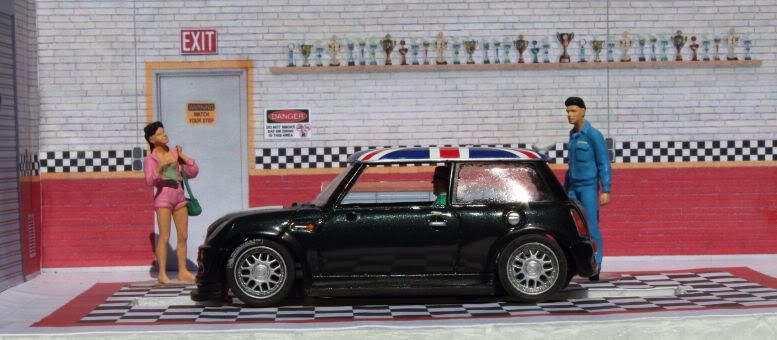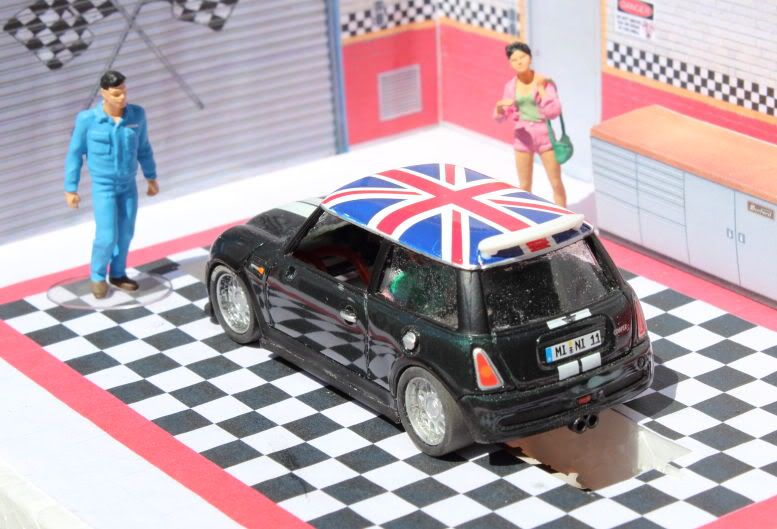 I built this Mini for several reasons: i wanted a fast Mini, so i used the light Carrera body. It should handle good, so i choose the SCX Porsche chassis, also for it´s very nice wheels. And it should be fast - so a SlotCarExpress Fyrebox Motor was used in the original motor mount. Stock gears.
And i wanted clear windows - all around as the Carrera body has fixed rear and side/rear windows. The removing of the fixed windows was quite easy, dremel first, than files. But glueing in thin clear plastic windows - a real PITA.
To make it look lower, i added a front splitter, made out of sheet styrene, 2 layers each 1.5mm, plus a side panel of 1 layer, painted with flat revell aqua color.
Bruno is happy with the handling of the car, he doesn´t like the lead that has been necessary to lower the CoG, but hey, it´s faster in this configuration
cheers,
Peter