Hi,
Everybody knows we are not a real club, more like a bunch of friends who have the same interests. Once in a while we encounter some great new people (like we met Vee8) that became friends too now. Our newest friend is Johan and ever since he met us and raced on wood with us... he's addicted to wood and buildinge 1/24 cars too. He took away his Ninco 2-lane and started building his Lester Raceway... A superb track in my opion, where the "ideal line technique" is integrated too:
The ex-Ninco: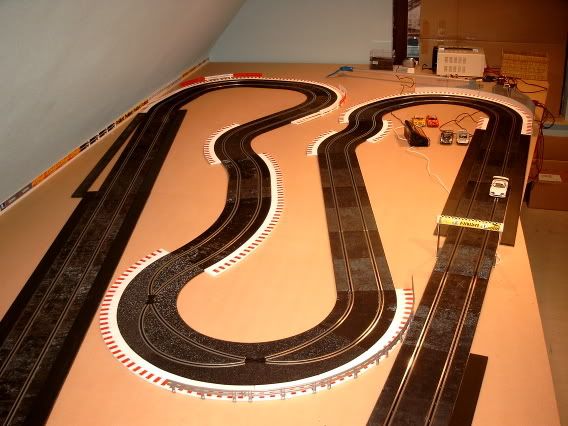 The drawings: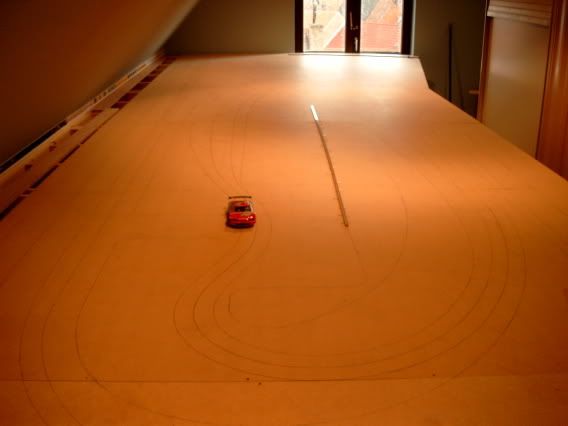 Routing all the way:
Some results: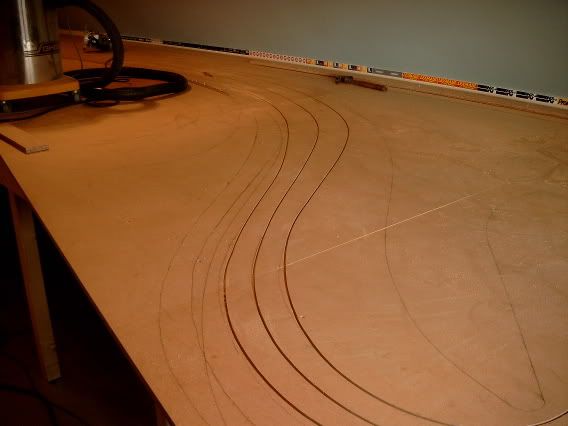 The first layer of schoolboard paint: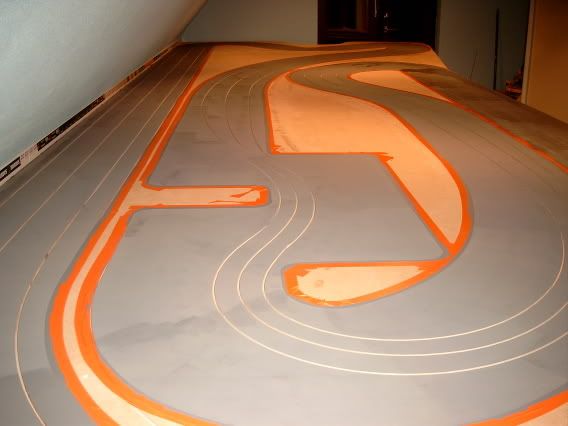 Second layer: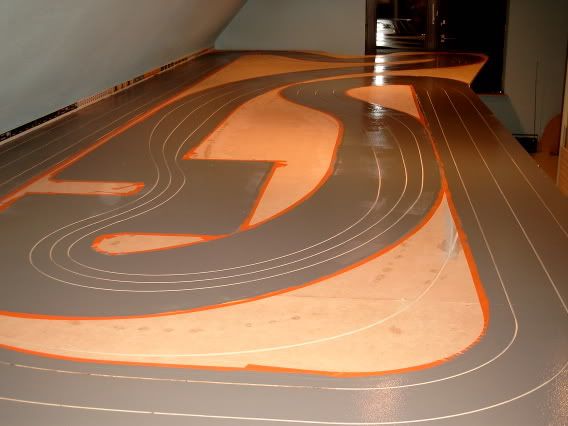 Sides of the track taped off to paint a white line along the circuit.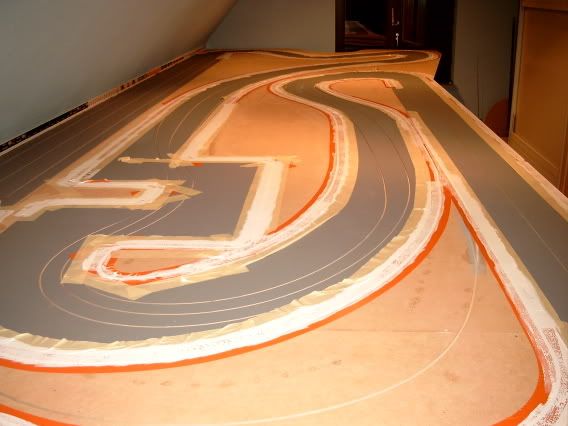 The white lines are dried, taped off again to paint the curbstones: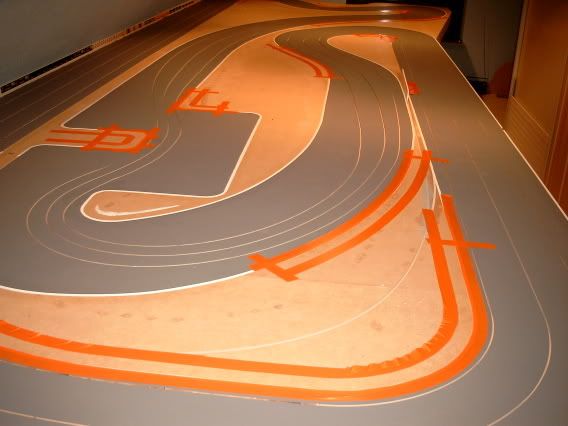 Second color: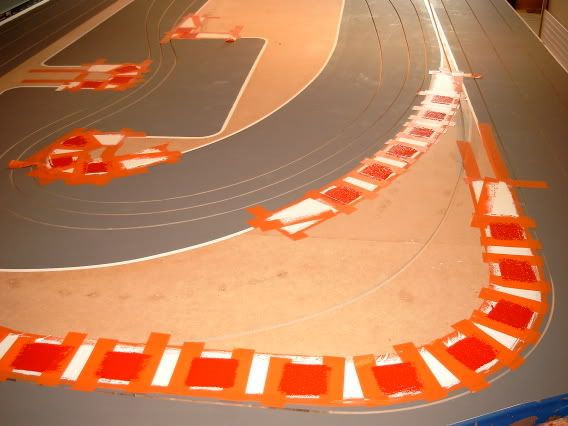 Third color on the curbs is dried and two lanes are already taped with coppertape: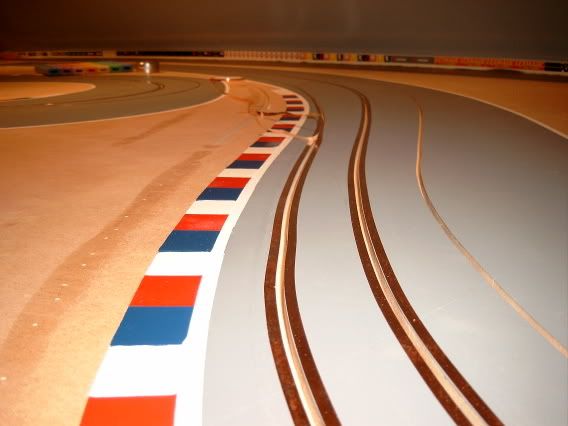 Yesterday we put the walls up anlong the table to prevent big crashes, we also fixed the current to the tracks and put up the timing system.
So we could testdrive the track for the first time after weeks of hard work from Johan: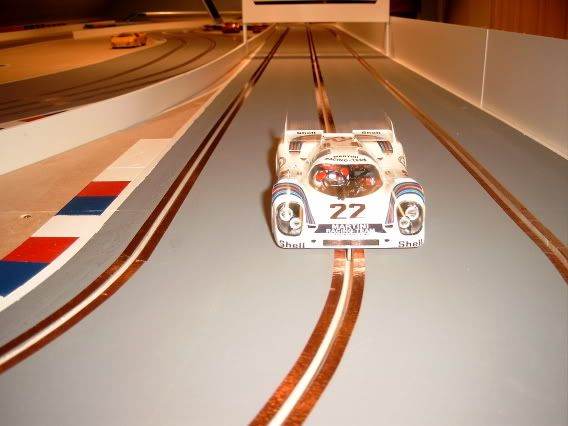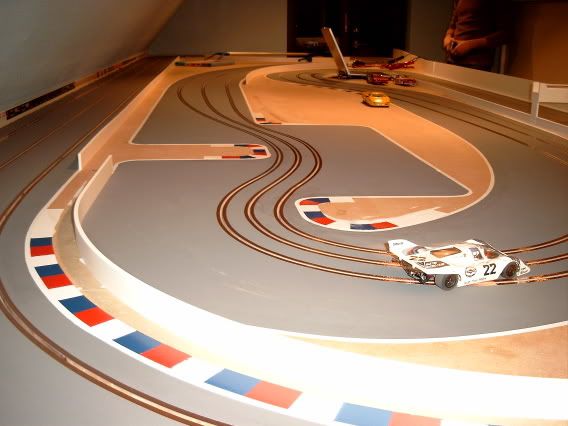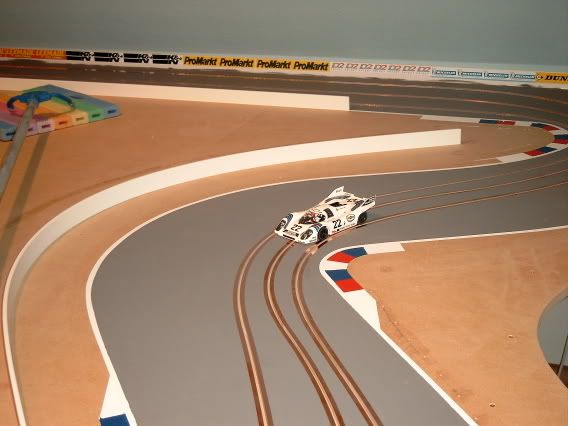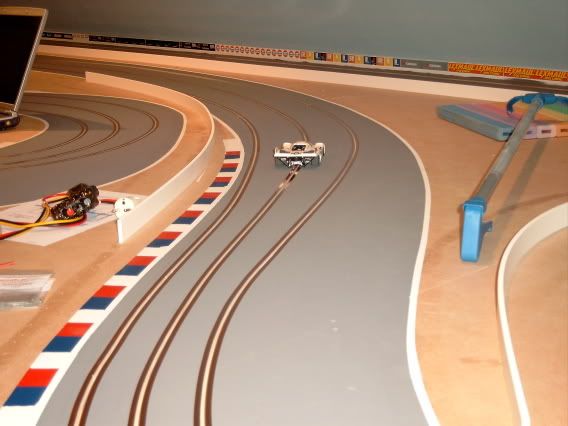 The track is perfectly built and drives really good, but lacks grip at the moment (wich is perfecly normal, the big Petit Spa had that same problem at first). The "ideal line technique" works perfectly well here. There is a great balance between squeezes and paralel corners. Now Johan will put up scenery... and when he does that... it will be with lots of great details... like he makes his cars.
Sublime job so far Johan and welcome to our "Club"!
Feel free to comment!
G.