With the excitement of building cars for the F-1 Proxy receding into the mists of the past, I decided to tackle another proxy event - this one known as the Race Across America - 13 races at various club and home tracks across the US and Canada. Most of the coverage is on the SCI forum for those of you who frequent this and that system. The rules were intriguing to me: Hard body Le Mans prototypes, one magnet, only plastic chassis and these have to be "one piece between the axles", but may have a motor pod. Having cleared with the organizers that PCB material would qualify as "plastic", this is what I have come up with so far: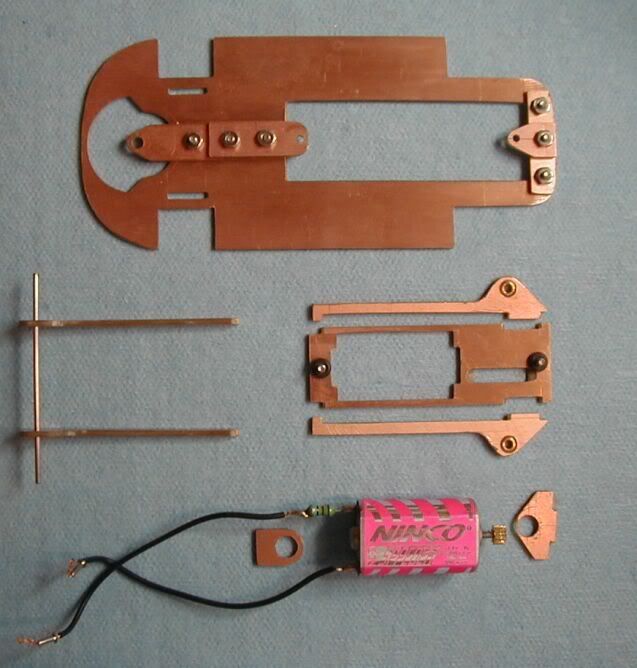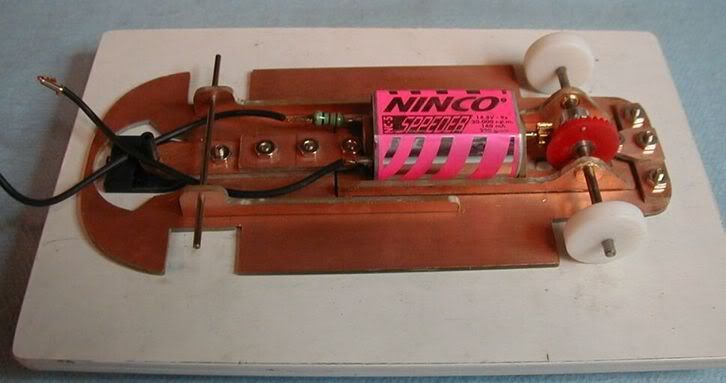 This all fits under a Slot.it Audi R8C body: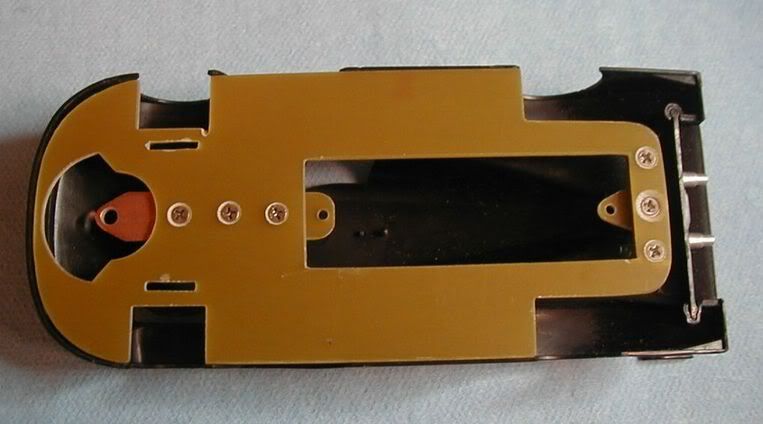 More photo's as I finish it - which has to be tomorrow if I want to make the first race!