Discussion Starter
·
#1
·
I'm simply the photographer here and Steve will have to answer any questions himself.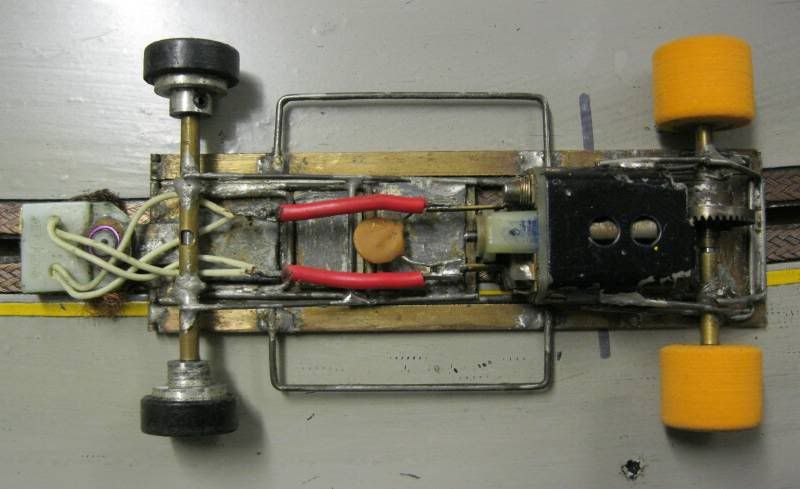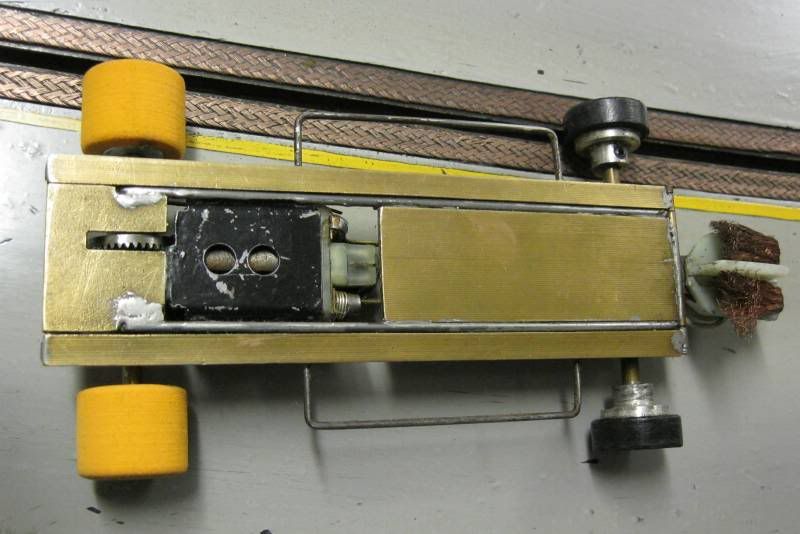 The orange rear tyres were simply on hand in my Formula 32 spares container and Steve tried them on for size. He attempted a lap or two of the North London track but although the car seemed to retain plenty of horsepower, the diameter of the rears was just too small.
Detail pics.
I like the little dimple in the solder holding the rear 'U' piano wire brace where the builder held it in place with a screwdriver while he applied the iron.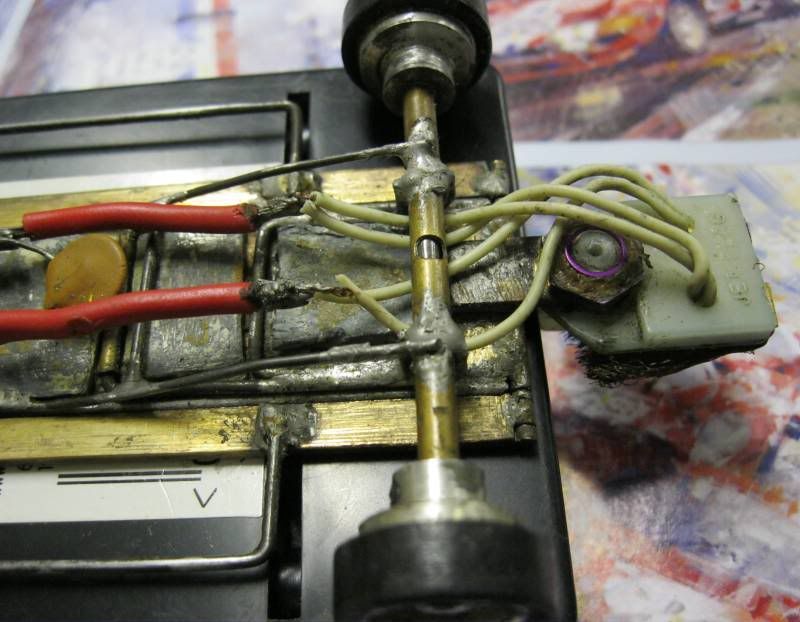 Bus bars soldered directly to the brush hoods. Nice touch.
Over to you, Steve.
L.