Discussion Starter
·
#1
·
Hi!
I was asked to build a track for taxi drivers stand at local traffick & transportation expo
I will try to post updates on my build here, this should be interesting.
Firstly I had to find street cars which could be modeled to function as taxis. An option would have been to buy racing versions and transform them to street cars. This would have cost much and converting racing versions can be tedious job. I decided to prepare three street car masters(plugs) and make copies in resin. I selected SCX Volvo S60, Scalextric BMW 320 and Carrera Mercedes Benz E-Class. The E-Class already was a street livery. Volvo and BMW had to be prepared.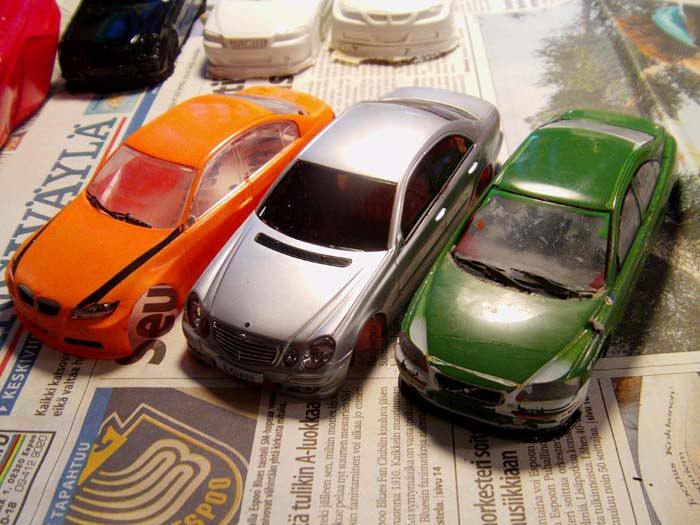 Silicone moulds were created and I pulled several beautiful street car bodies out of the moulds. Bodies are Axson Polyurethane plastic. At the picture below you can see MB E-Class with white paint job and cast in polyurethane.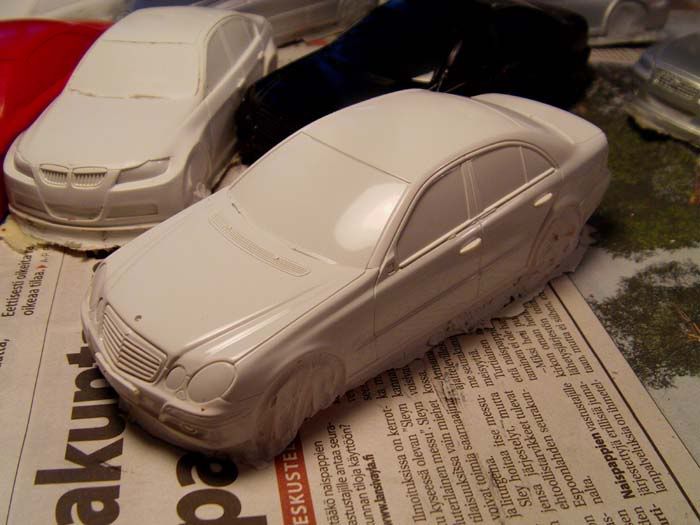 Here is a tip for modelers - some of you may already know this trick. Secret of the perfect paintjob of these cars is to prepare your master carefully and paint the mould. Resin is then cast into the painted mould and you will have perfect paintjob.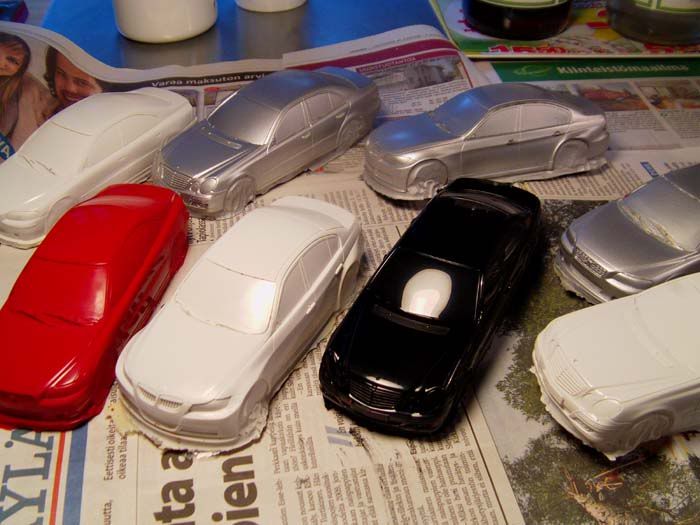 I will not have interior with my cars. At the picture below I have painted windows black, I will add some detailing and my bodies are finished. I was easily able to manufacture ten bodies in one day.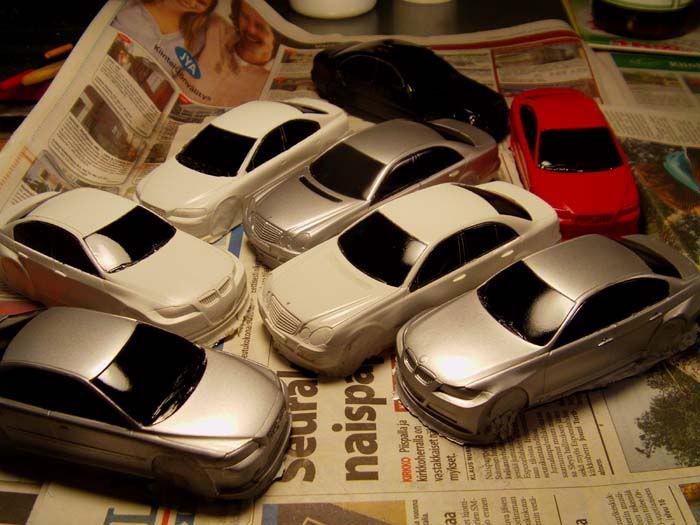 Detailing and cutting wheel wells will take some extra time. I do not have very much time to spend with the bodies, the complete track should be finished within one month.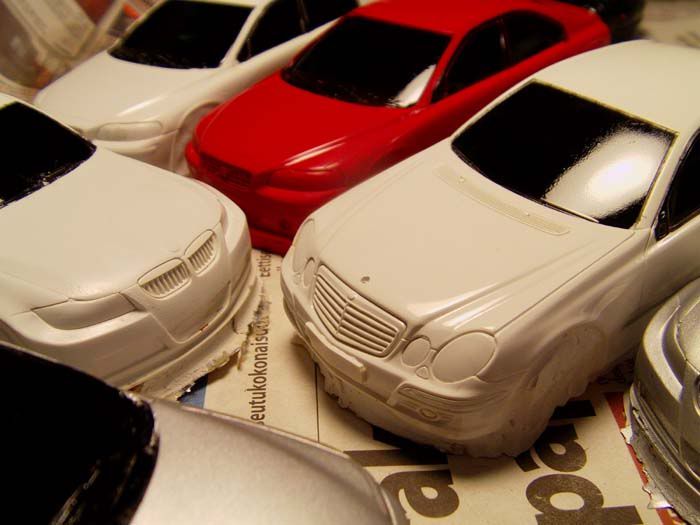 Until next time...
Cheers!
Julius