I knocked up a 006 a little while ago. Started life as a Scaley M23. Took quite a while for the conversion(!!). Lots of plasticard, araldite, filler, swearing....
Decals I think mostly Pendles. Stewart's tartan band was an absolute b...h to make and attach.
Nowhere near the standard of cars I've seen here, but looks great round the track and the short wheelbase gives unique handling.
Great era for me with big fat tyres and low aero.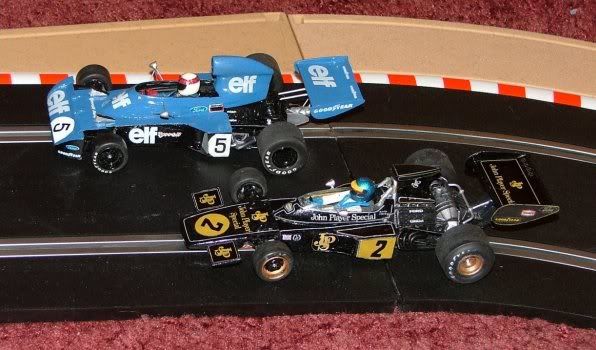 Sorry about the black car in the foreground, project was to re-create Silverstone 1973
(Current project is 1968 Nurburgring Stewart MS10, Hill 49B)
Phil.