Hi Guys,
Decoder offset enough for antenna to be straight, as much as possible anyway.
Note orientation of chip. Antenna wire clear of other wires and motor. In horizontal plane ie laying on chassis. Right angles to decoder pcb.
Not always possible in every car of course.
Decoder fixed to chassis using Blutac.
All decoders now come with earth wire attached ready to go.
Phototransistor (sensor) wires were lengthened. Probably will be lengthened on next production run.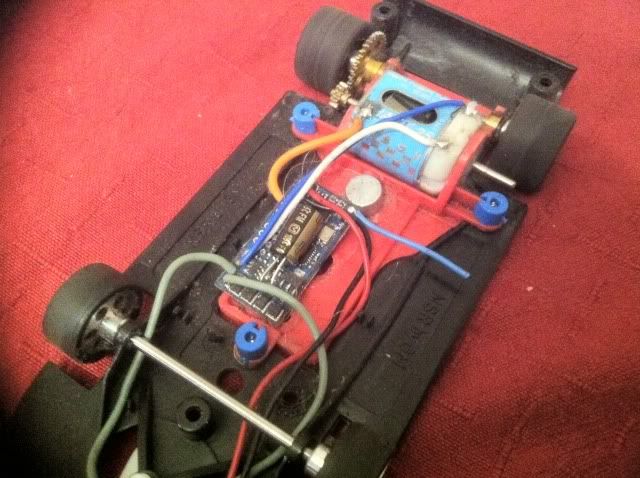 (Ignore magnet, its a test car used fior RMS development
)
Rick