hi Guys,
Heres the first Aurora track I completed last week.
Its a hybrid analogue/Scorpius wireless 2 lane track.
The design. Track has been changed since to include borders all the way around and revised larger slide zones.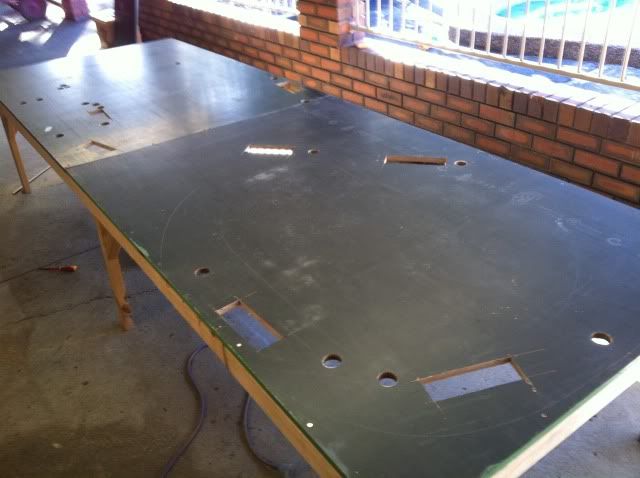 Track was laid out and outline scrathed into 18mm formply. Holes cut for power taps and flipper assemblies.
Table size is 1 1/2 sheets or 3.6 m x 1.2m (12' x 4 ')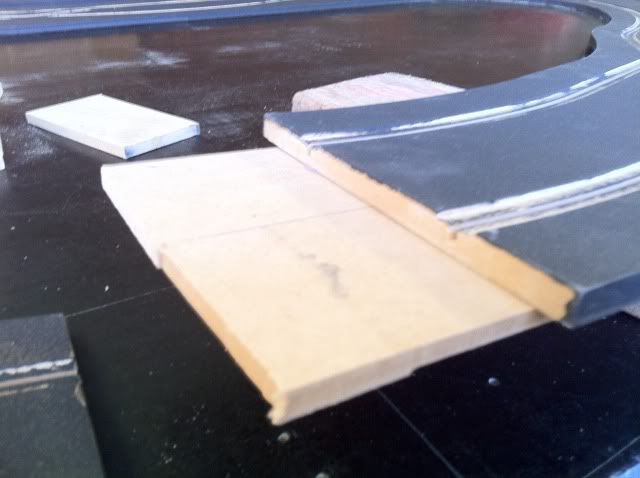 Doublers added to support bridging piece.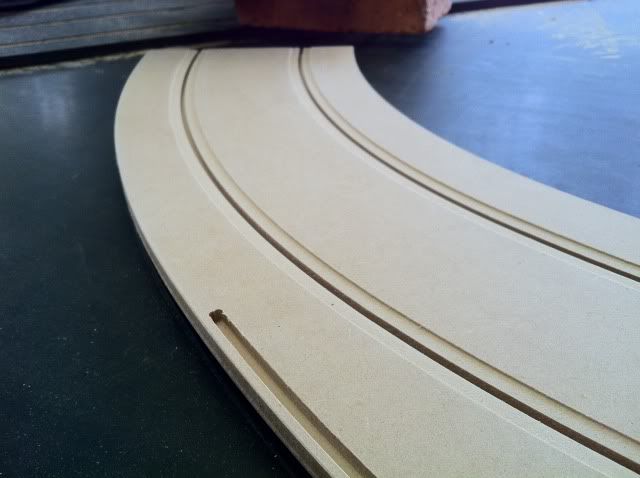 Clean lines ny CNC router accurate to 1 mm.
Bridge taking shape.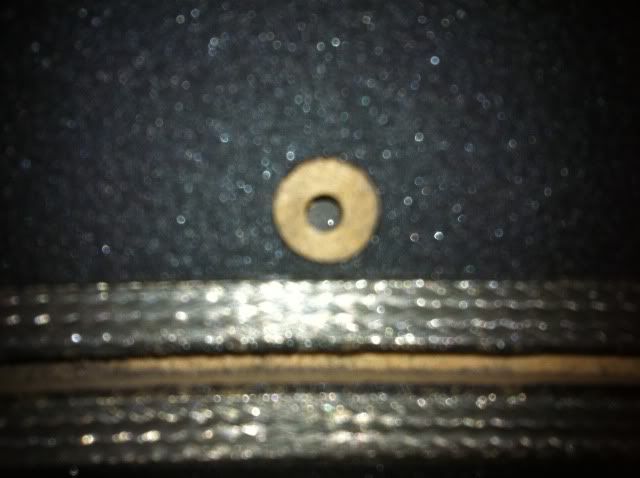 This hole done with a combination 1/8" bit/countersinker. LED will be 3mm IR
Analogue/digital driver station, takes any controller, WAM or digital bridging plug. No complex/time consuming switching circuit required
Green paint before grass goes down. This saves on modelling grass. Borders snap straight in to slot. They will be clear perspex with Scorpius logo etched (Thanks Minus!)
Time frame:
Construct table 1 hour.
Cut power tap holes and flipper assebly recesses: 1 hour
Glue track to table and bridge : 1 hour.
Fit magnabraid : 3 hours.
Fit flipper assemblies :1 hour
Paint, landscaping, borders, gravel areas: 5 hours
Fit power circuit for each lane, fit PSU tray, fit driver stations :3 hours
Fit LBs and wire to flippers: 3 hours.
Total: 18 hrs. I started Sat morn and finished Sunday afternoon.
Thers is 12 routed pieces that cabn be posted easily.
Includes seperate 2 lane pits with 2 pit bays.
Designed for 4 cars (digital) racing or 2 lane analogue racing.
See link:
Scorpius routed track systems made easy
Rick