Hey folks! Cheers from Canada! I have lurked and posted here off and on for about 2 years. Now, after several requests for some of my track pics, I've decided to get serious about this forum and reveal my build, called Autopia. I've enjoyed all the fine tracks, cars, and insight from all of you, and I hope these photos can provide some enjoyment back to you, and maybe a little inspiration. A lot of you may have already seen this on the other 2 big forums, but I hope to reach a few yet that haven't. It's gonna be pic heavy, so don't open it if you don't have access to some download speed. Here they are in no particular order: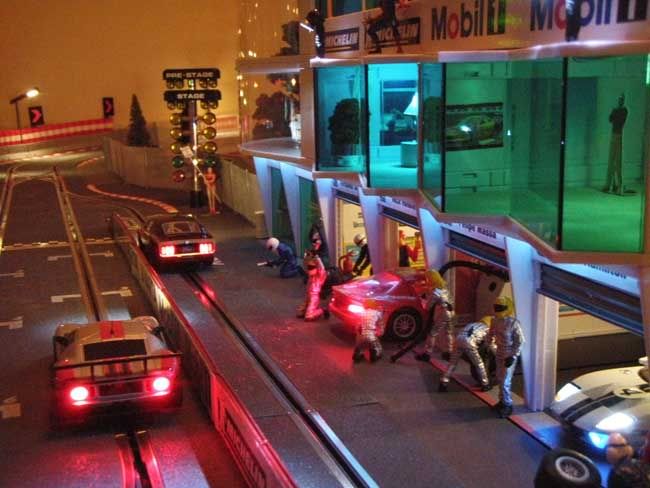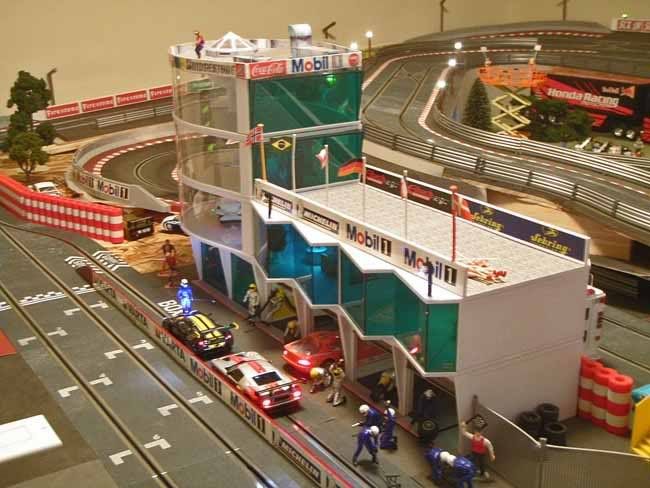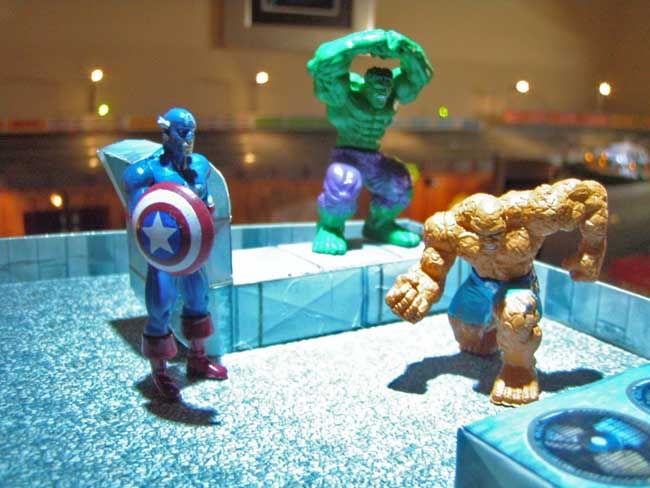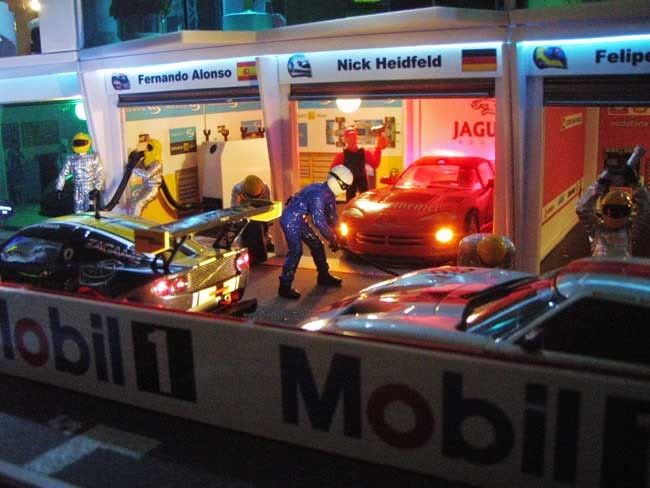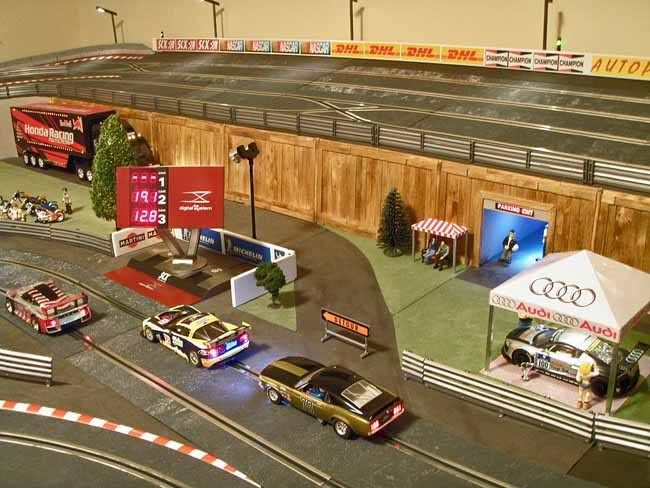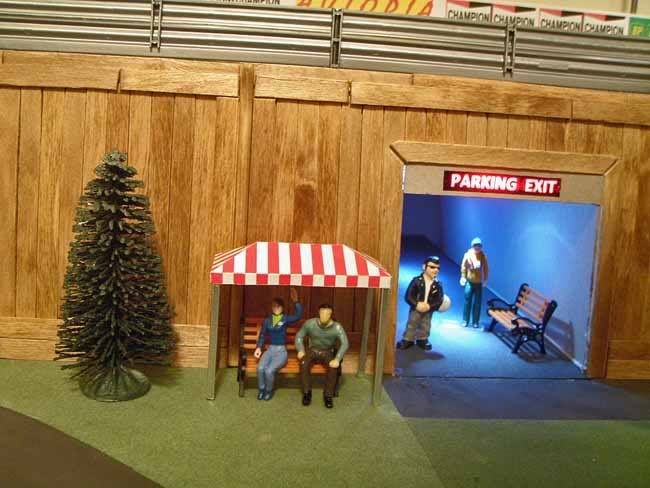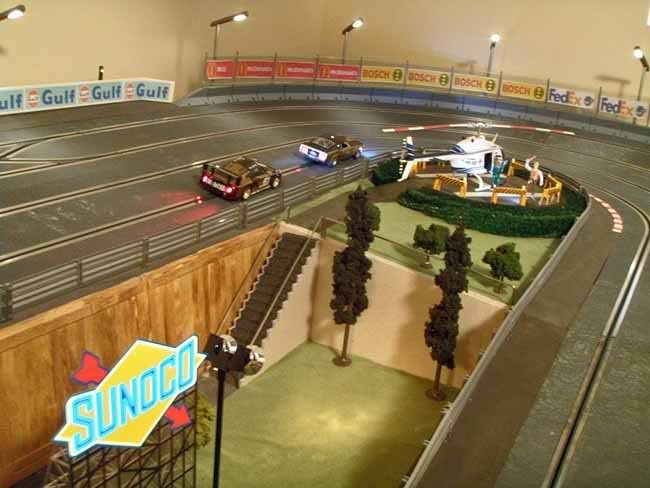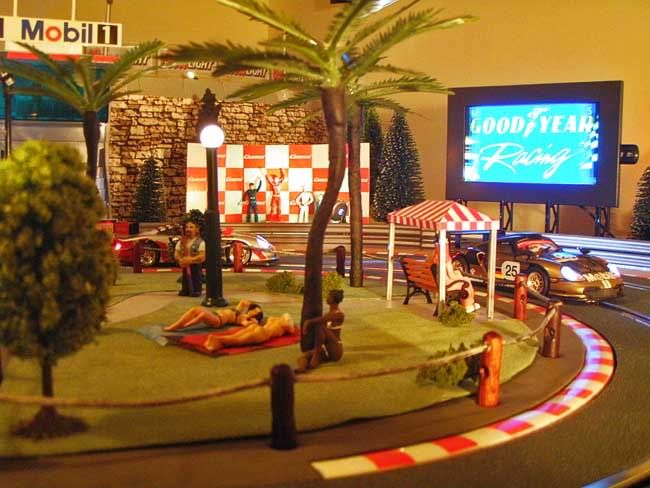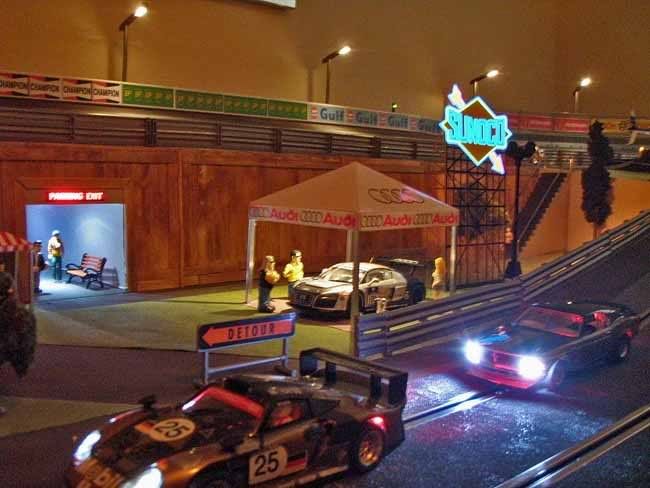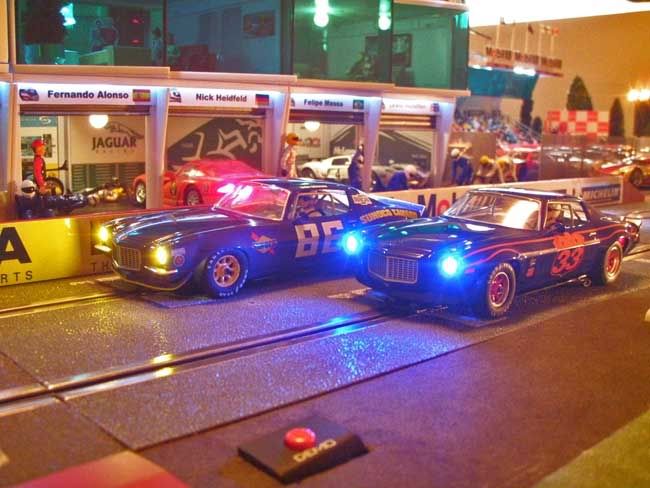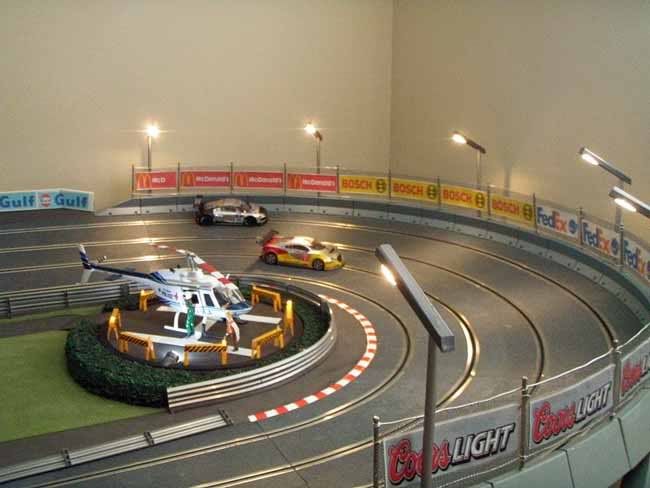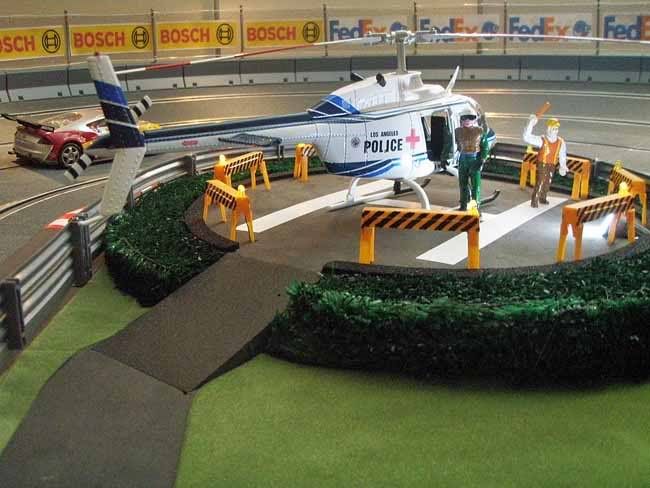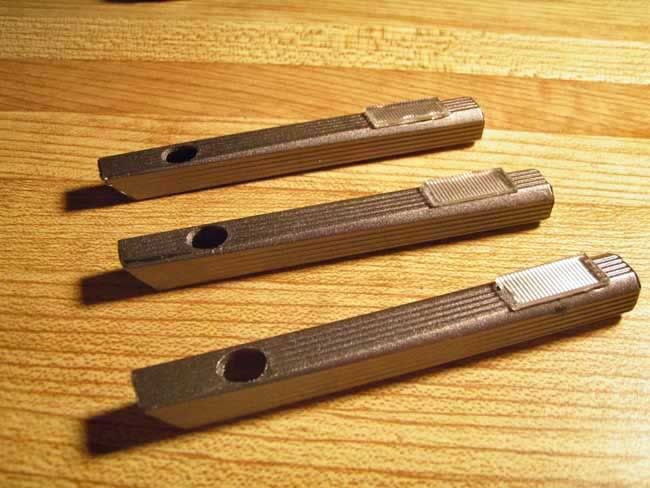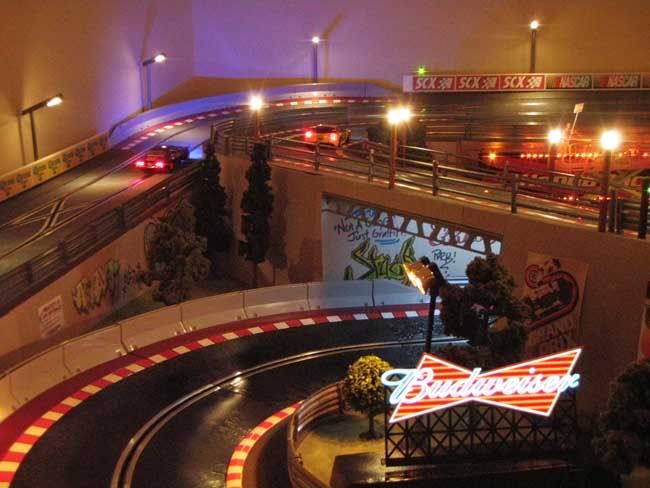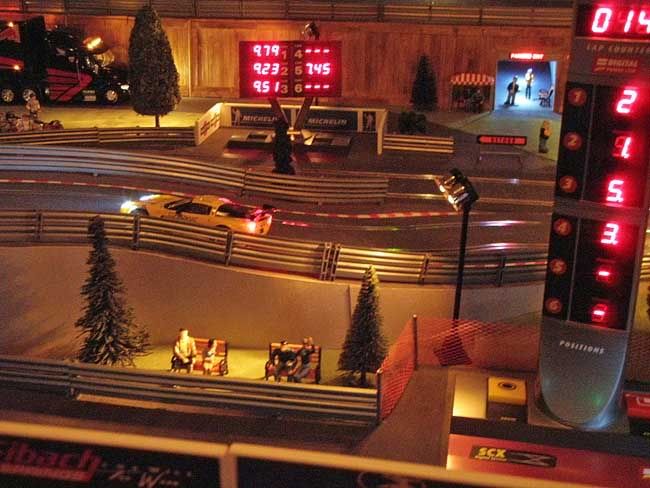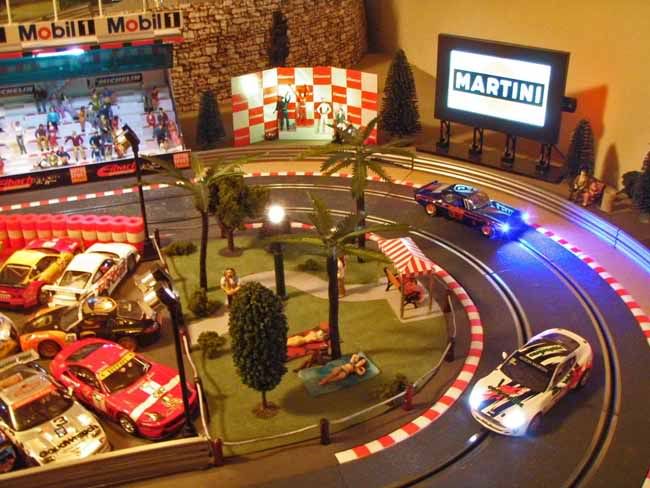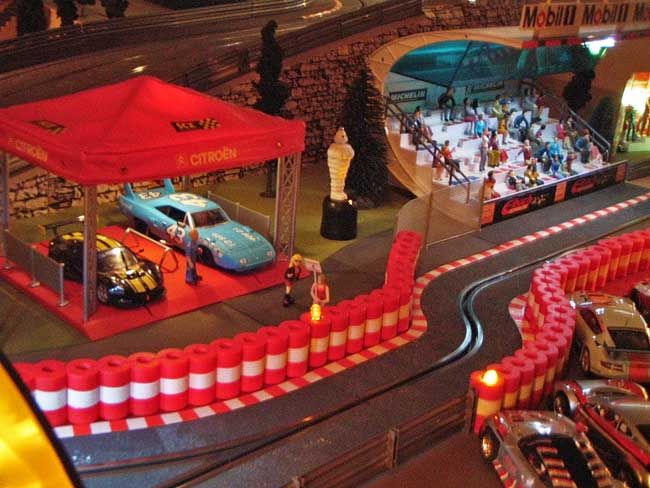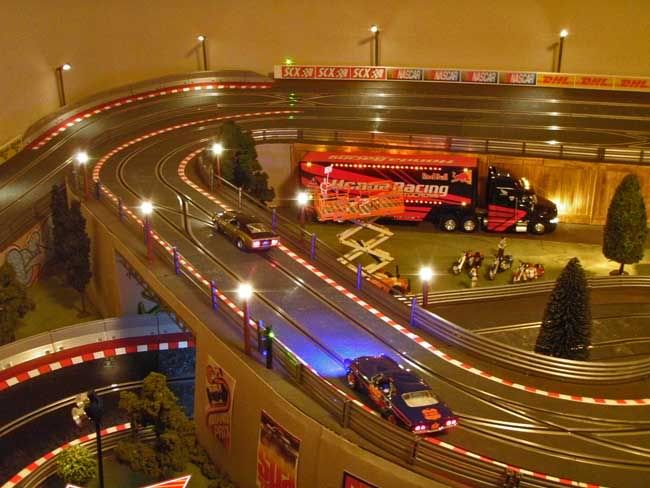 Well, if you made it this far, thanks for looking, I hope it was worth your time. All the lighting is home-made. Some of the railing is home-made, like the bridge rails and the rope rail on the corner park, and the mesh rail on the banked turn. The truck was lit by me. The lit signs are also animated, and are from Miller Engineering, as well as the corner warning lits, although that was a kit that I had to design and build myself. Well, you made it this far, so... here's a few more shots of the carrera building interiors (yes, the video game monitors are lit!):
All comments are welcome!
Jeff