Discussion Starter
·
#1
·
Hi all
I had to bank one of the turns on my track a wee bit because of the F1 cars I got for Xmas kept on sticking on the turn 'cause of their long wheelbase.
After trial and error on the angle of the bank - by lifting the track with various spacers - the ideal height to lift the one side of the track was about 13 mm - the height of one of the standard Scaley overpass spacers.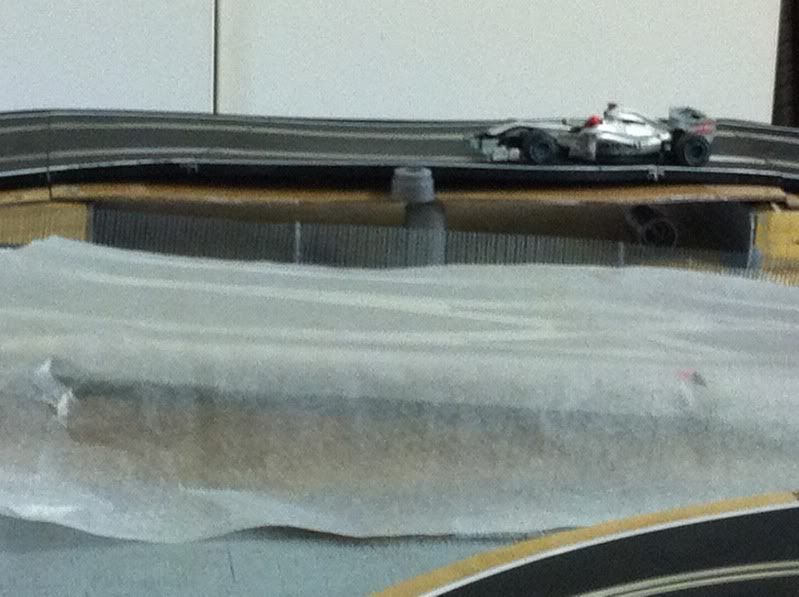 I decided to try and use air drying modelers clay for this mod - never used it before - but found it very forgiving to work with. This is the product I got hold of:
Following a series of steps that I followed to make the bank: (Sorry, some of the pics need to be rotated 180 deg - will get to that)
I started of by adding a layer of wax paper between the track and where I wanted to put the clay in order for the clay not to stick to the track.
and then folding it back. Before placing the clay, I wetted the base with water to improve adherence of the clay to the base board.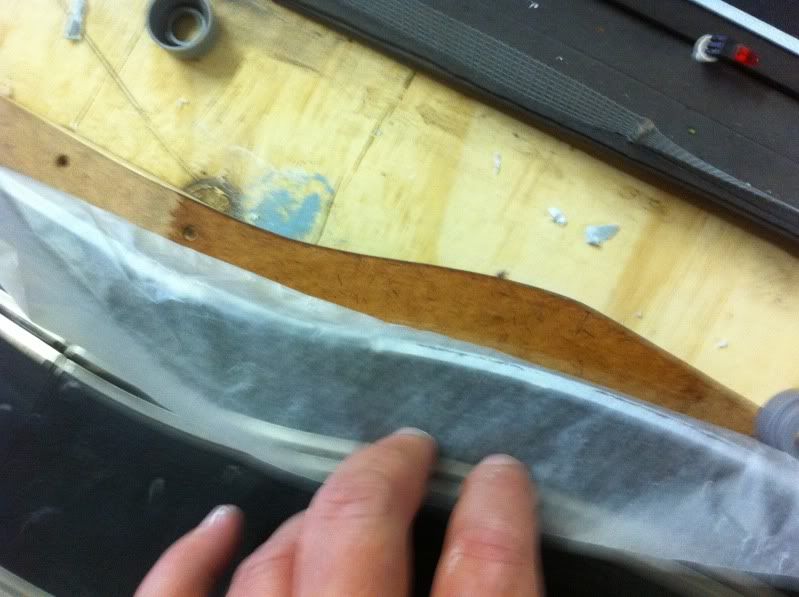 Then pressing the clay - after rolling it into a sausage - onto the base and under the track, keeping the spacer in place until last...
I then slightly wetted the top of the clay with water and used a piece of copper pipe I had lying around to roll the top flat and level with the track. (The copper pipe has a smooth finish. Keep the pipe wet to stop clay from sticking to it.)
After rolling: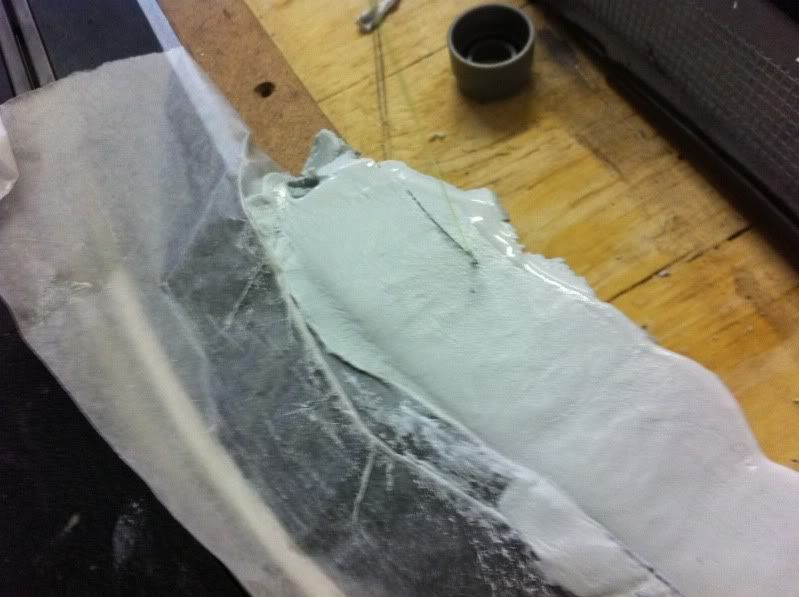 I then used a piece of gut to vertically cut the excess away: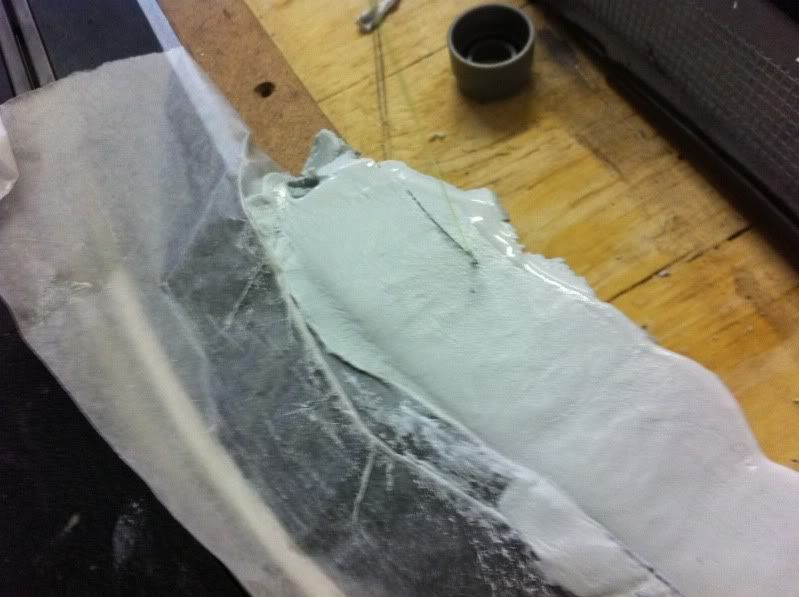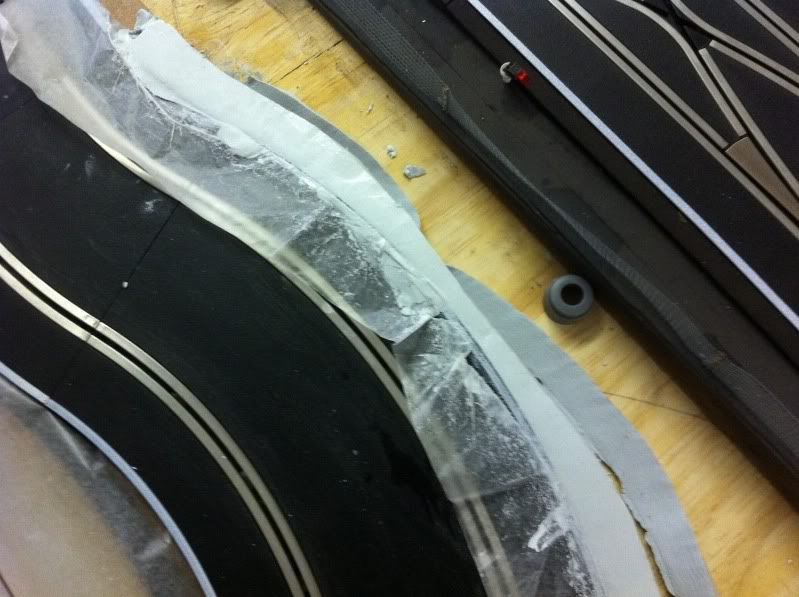 Using a blade, I cut off the edges:
I then removed the track
and carefully removed the wax paper.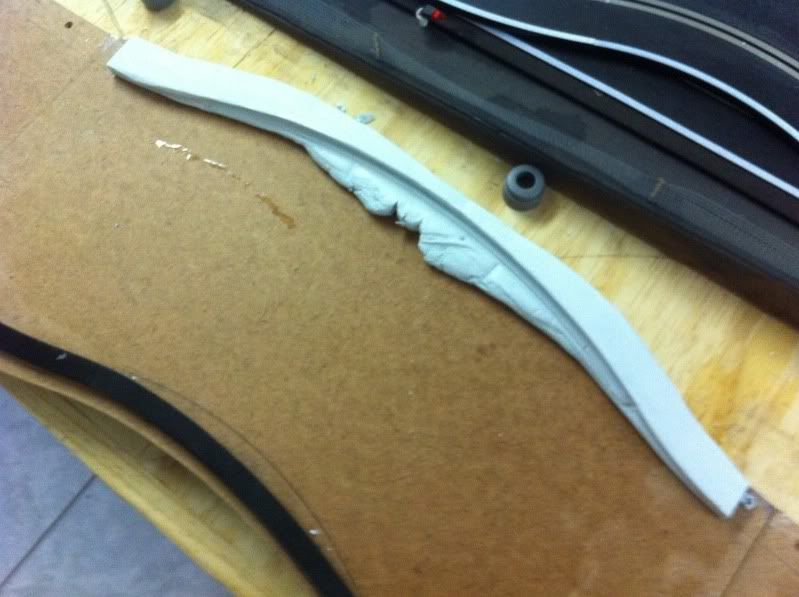 I then decided to make rumble strip impressions to ease the painting process later.
I used a tooth pick to score the rumble strip lines. Again keep the tooth pick wet to stop it from sticking: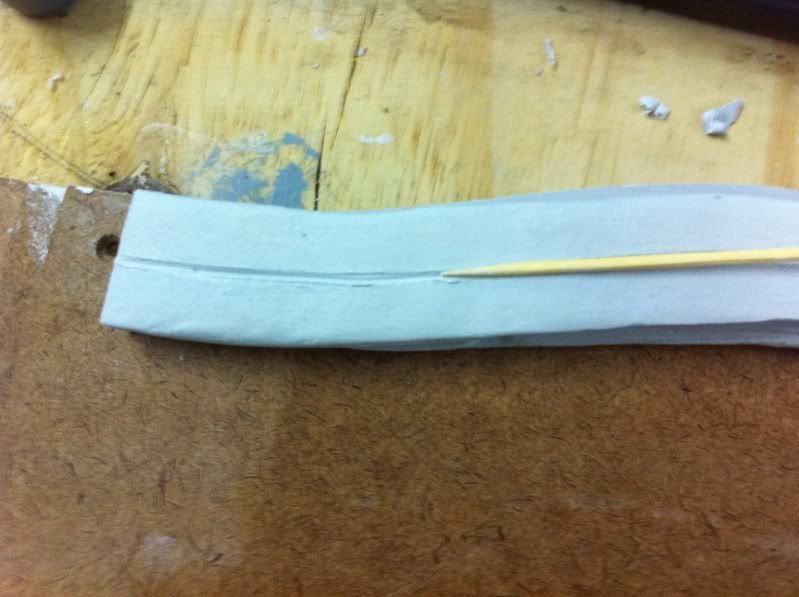 I used an ice cream stick as spacer guide to keep to the same size as the Scaley strips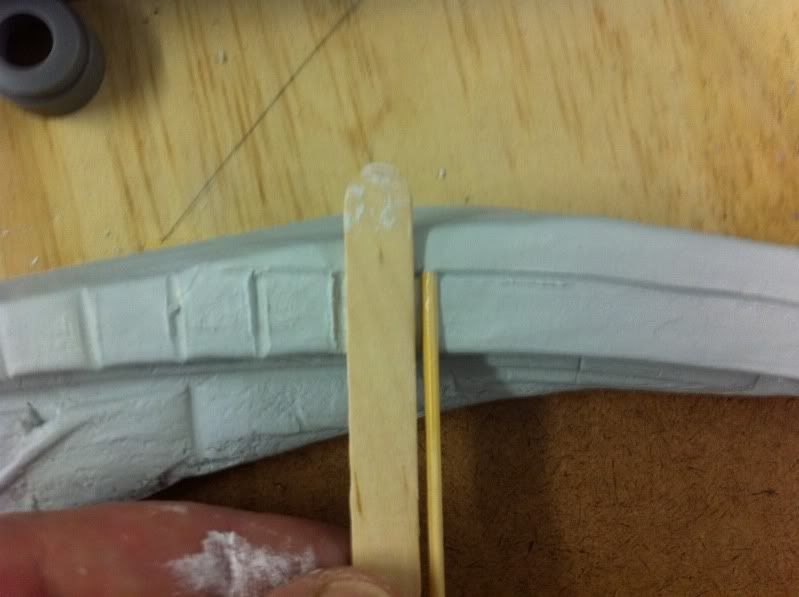 After scoring the lines, lightly smooth the clay with a wet finger. Final product:
Now let it dry before painting. The weather in SA in quite warm today - 30 deg C - Thus I should be able to paint tomorrow. Pics thereoff to follow.
I hope someone will find this usefull as I have found so many usefull tips and tricks on SF, I thought it is time to give some back.
Cheers!
Theo