Discussion Starter
·
#1
·
Hi all,
Well I recently decided to go digital and, to recap, i started off with this space: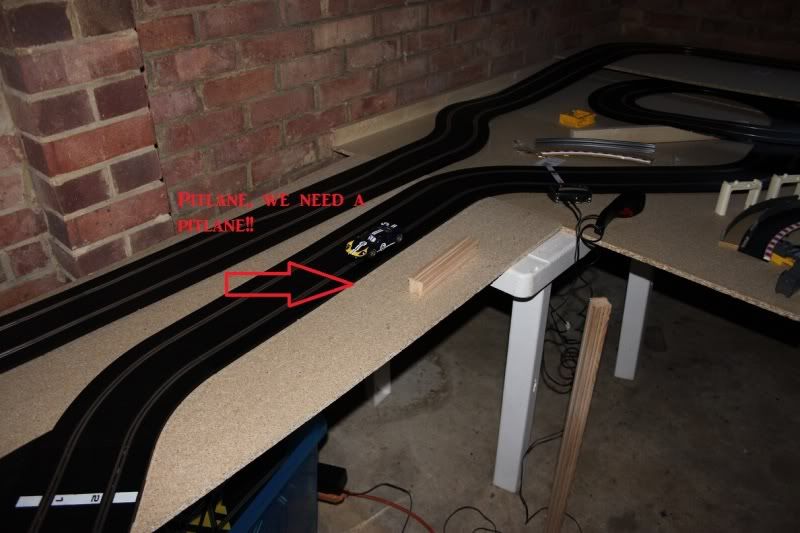 Fortunately, due to an understanding better half, that space became this space: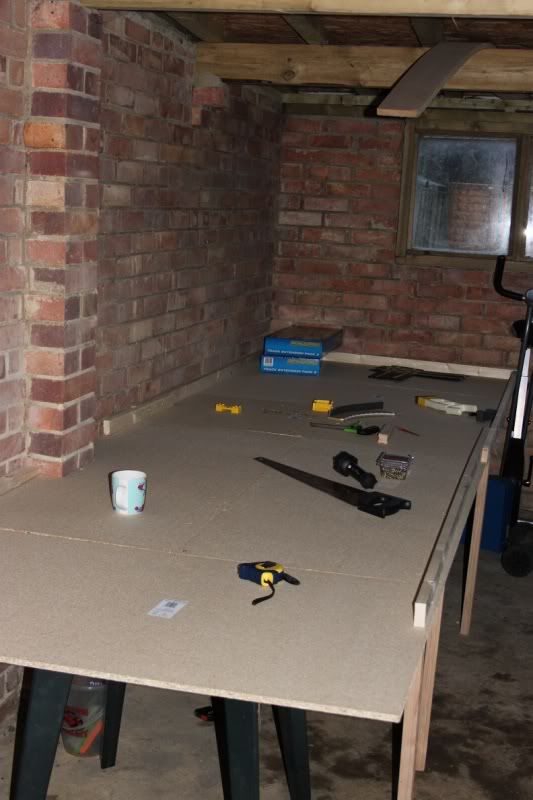 So, up until today, that is where I was at.
However, I did some more structural work on the frame this morning and then aquired a decent selection of digital track/cars/accessories.
So, I spent much of the day working on a new layout which works really well. Here are some pictures of work in progress:
The whole track:
The as yet uncovered raised section, (for testing purposes)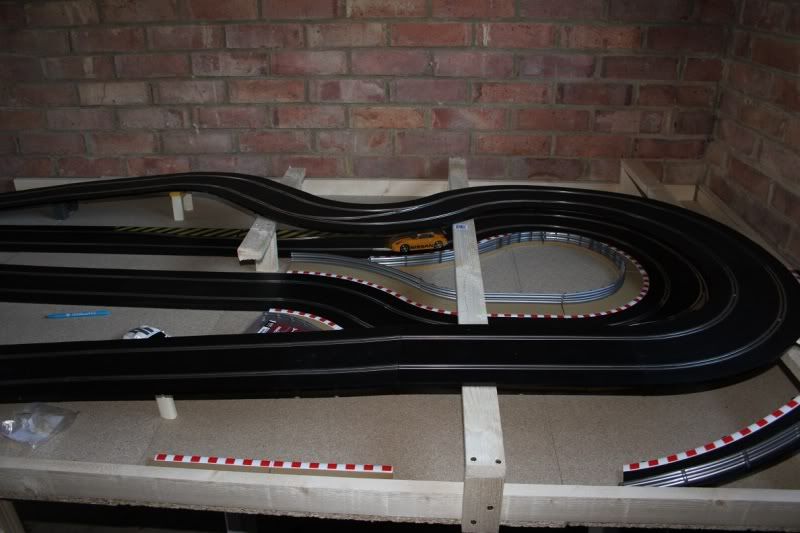 Its testing day at the start of the season: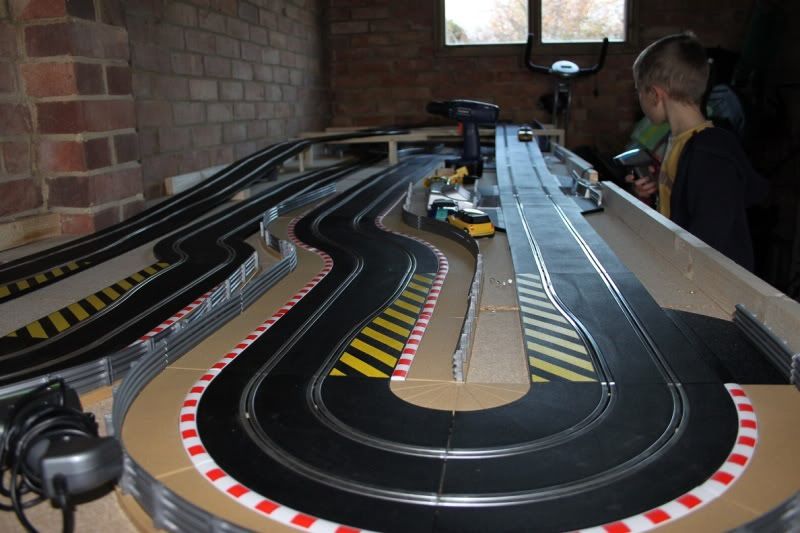 Whole track with boarded raised section: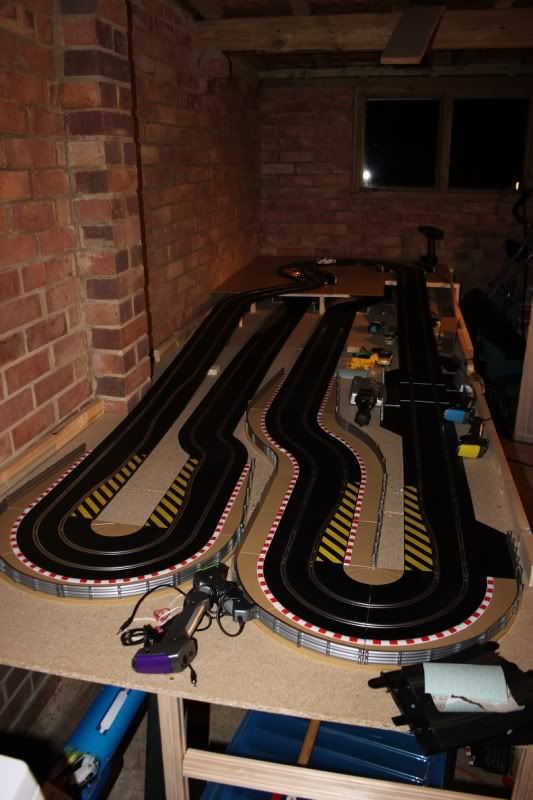 The raised section still needs some cut-outs adding, hence the pencil lines. This is so that cars can be retrieved when de-slotting occurs underneath: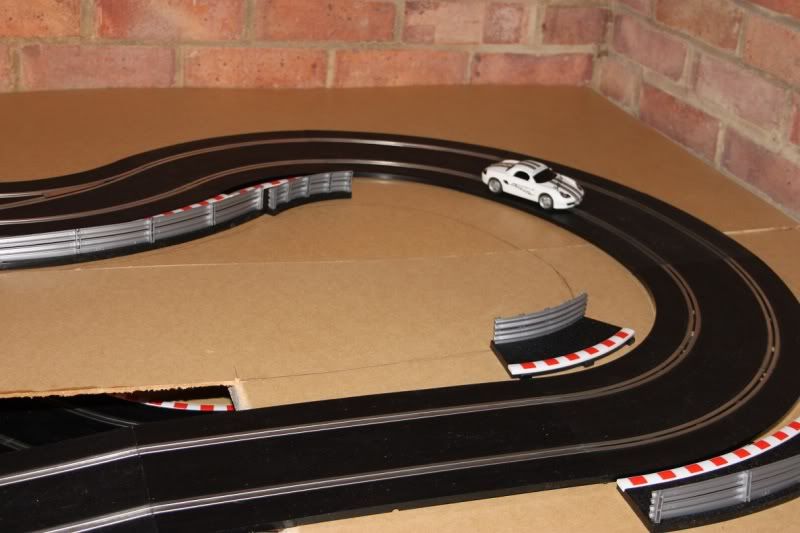 Then finally, I had to admit that I could do no more tonight. I was tired, cold and fancied a beer: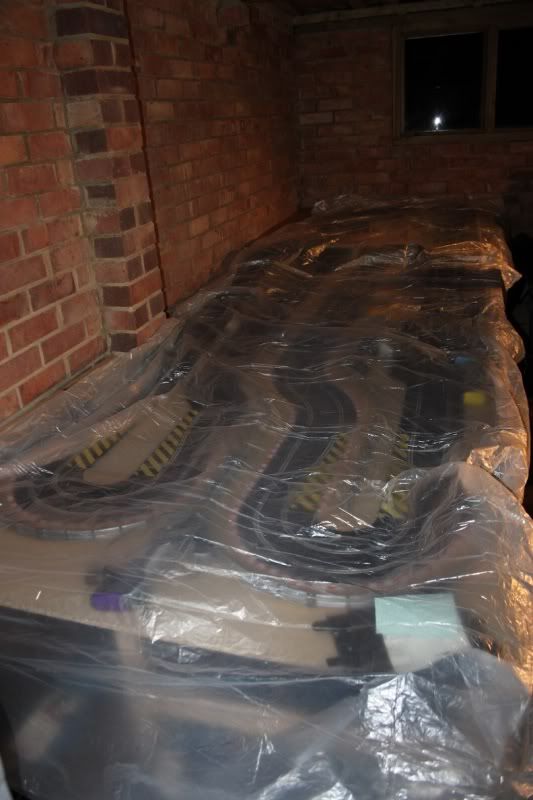 Sorry for the reams of pics, but I did say it was pic heavy!
I have more thoughts about next actions and also what I have done so far, but I will post that later...
Feedback, critical or not, is welcome.
Cheers
Micah
(PS: With special thanks to Richardtheforth, and of course all you lovely people that have helped with suggestions so far!)