One of my first scratch built slot cars was a take on an earlier livery of this 1:1 vintage race car.
It was one of those cars that was just plain inspiring. In my ignorance put a honking big motor in a Revell Clubman chassis and crammed everything under an Airfix XKE.

In a word the car was terrible I could never get the power down to the track despite a LOT of weight and slilcone tires. This barely disguised the fact that it also handled like a hog on ice.
Time passed the old car got tattier and tattier. eventually I cannibalized it for several other cars. I saw the 1:1 car again and was inspired to recreate the slot car... this time with a more sensible chassis underneath and in something approaching its current livery. I started with a Revellogram Cunningham lightweight XKE, I made the changes to get it closer to a standard E-Type, flared the front fenders, widened the rears and cut in a NACA duct on the bonnet. I then added some features like the cockpit shroud. I liked to old car's exhaust treatment, but made a change to the roll cage opting to bend my own from aluminum tube then polishing it. I also rearranged and enlarged the decals to for readability and to "make it my own". The car was primed and painted with Dulipcolor automotive paint. Rixvette supplied the ALPS printed decals from my own Adobe files. I clear coated everything with Duplicolor clear.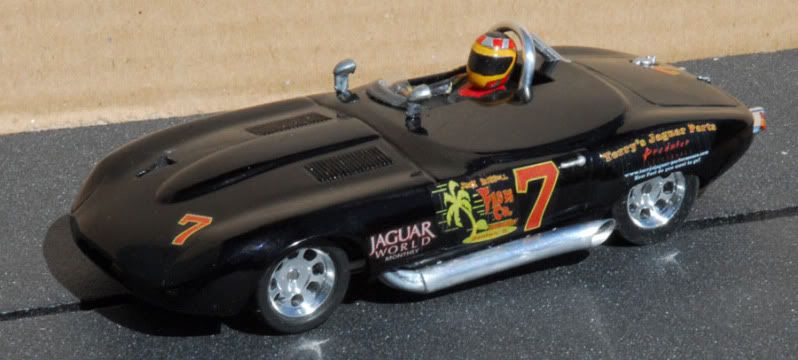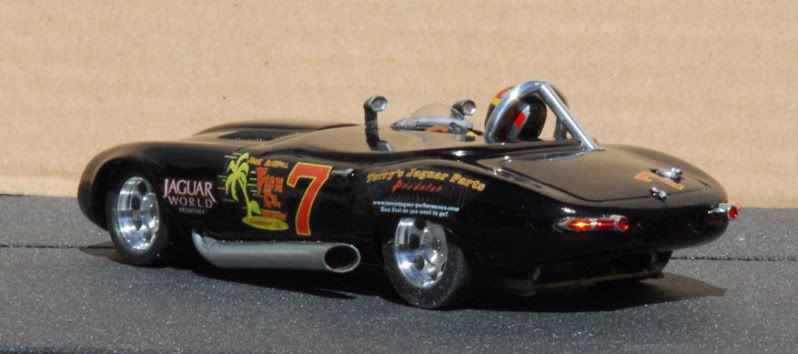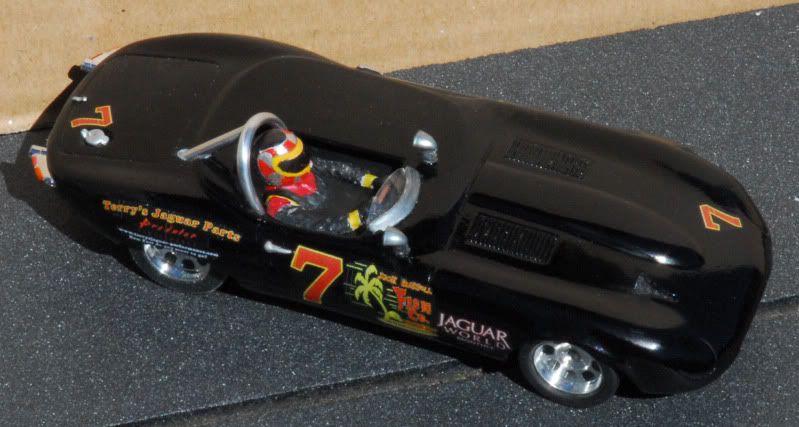 Underneath the plastic is an HO train rail/Slotit offset pod, spring suspension with Slotit gears, axles and guide. I used a Flat 6 motor which seems appropriate for a Jaguar. CBD stock car wheels are mounted with trimmed Slotit zero grips in the front and Yellow Dog Super Tires in the rear.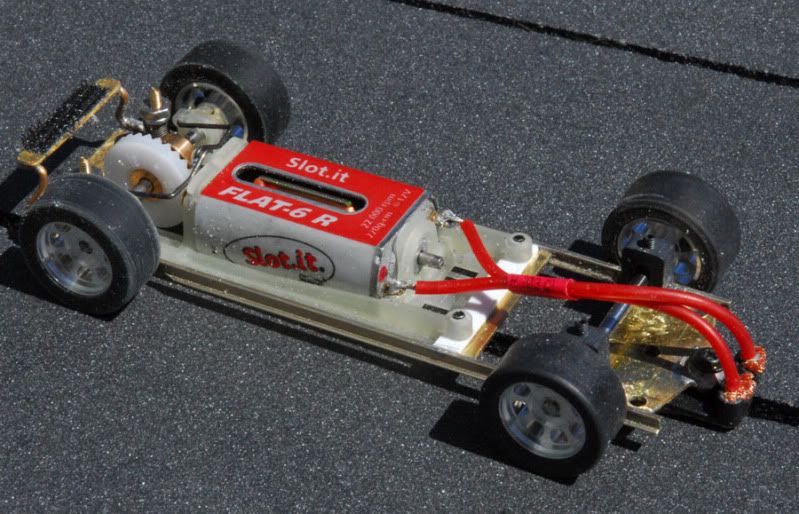 Greenman62