Well thanx to racebaan's "Tiny rally movie",
i decided it looked so much fun, that i just had to have one too.
So i set about planning it, and tried to shave a few cm's from both the length and width. This is what i got: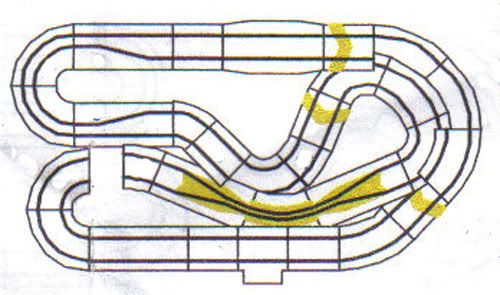 So i built the surround box, so it can be portable, and the last pieces of track arrived today so i could set it up.
Now i knew the gap in my track plan was bigger than a quarter piece and smaller than a half piece, but i figured i could make one of them fit....(wrong)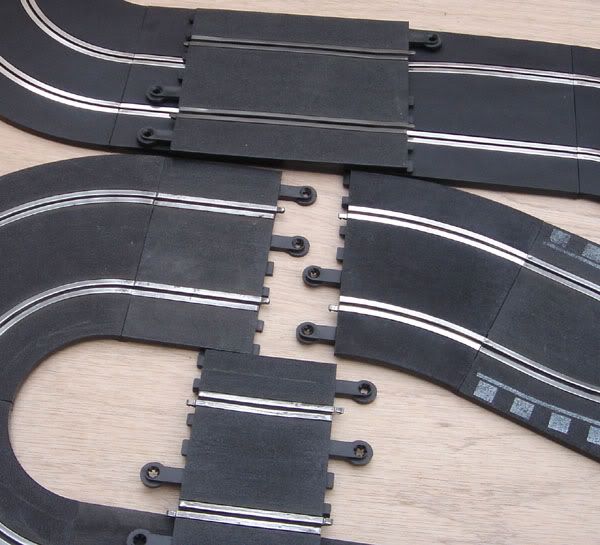 It wasn't gonna have it, without deforming the track elsewhere, so i figured i would just make my own special piece.
So, craft knife in hand i set about butchering an old quarter piece.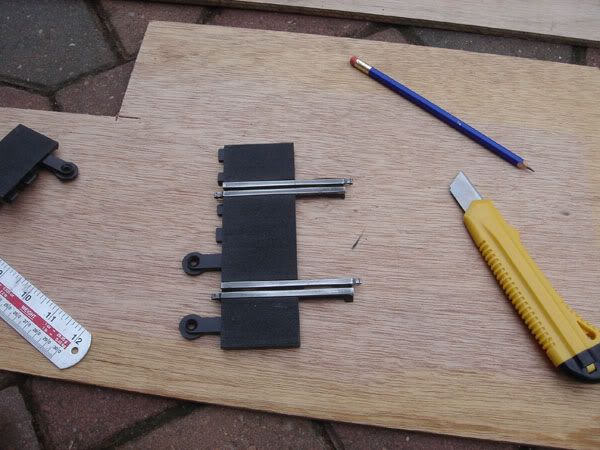 Out came the dremel for the rails. And a bit more carving on another quarter piece, until they would slide together.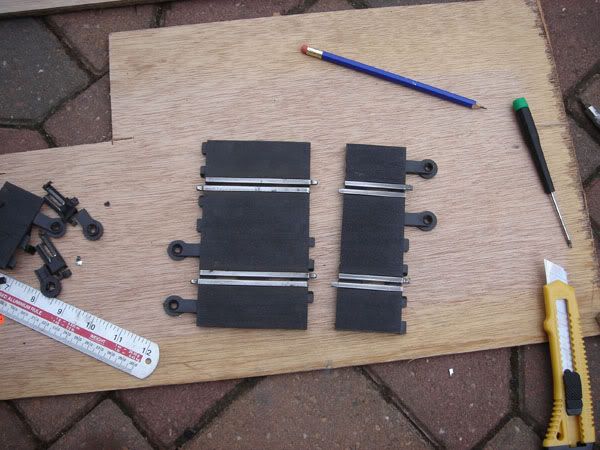 Next i flipped it over, and using a soldering iron, joined the two pieces together, by melting some of the scrap bits of plastic to the base.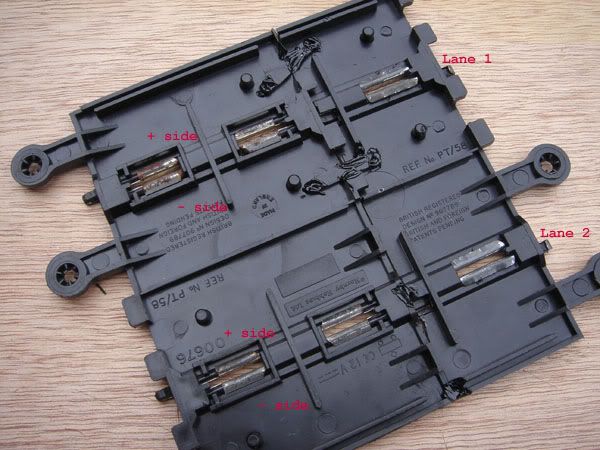 I now had my very own (special
) 1/3rd ish straight piece, which joined the track together sweetly!!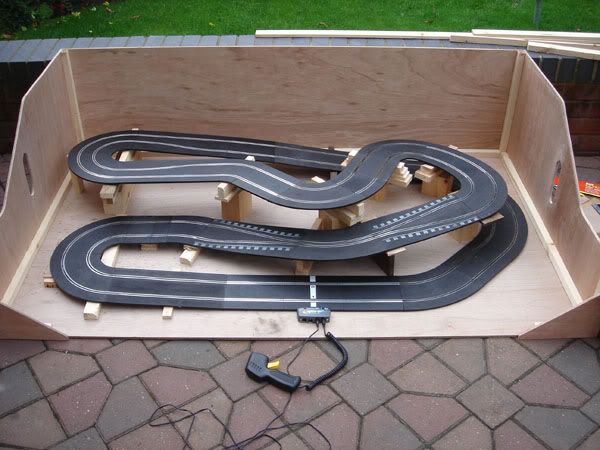 Next i need to sort the elevations out, but that will have to wait for another day.
Now i did try to solder the joins in the rails, but i found that the solder did not want to stick.
Why is that
I am sure i have read of folks soldering their joints together, to improve the electrical continuity??