This started off as a simple little project for fellow Bearwood racer Will Charlton.
Will is going to be competing in the
Heart of England F1 Championship
this year and he was looking for a decent car to race.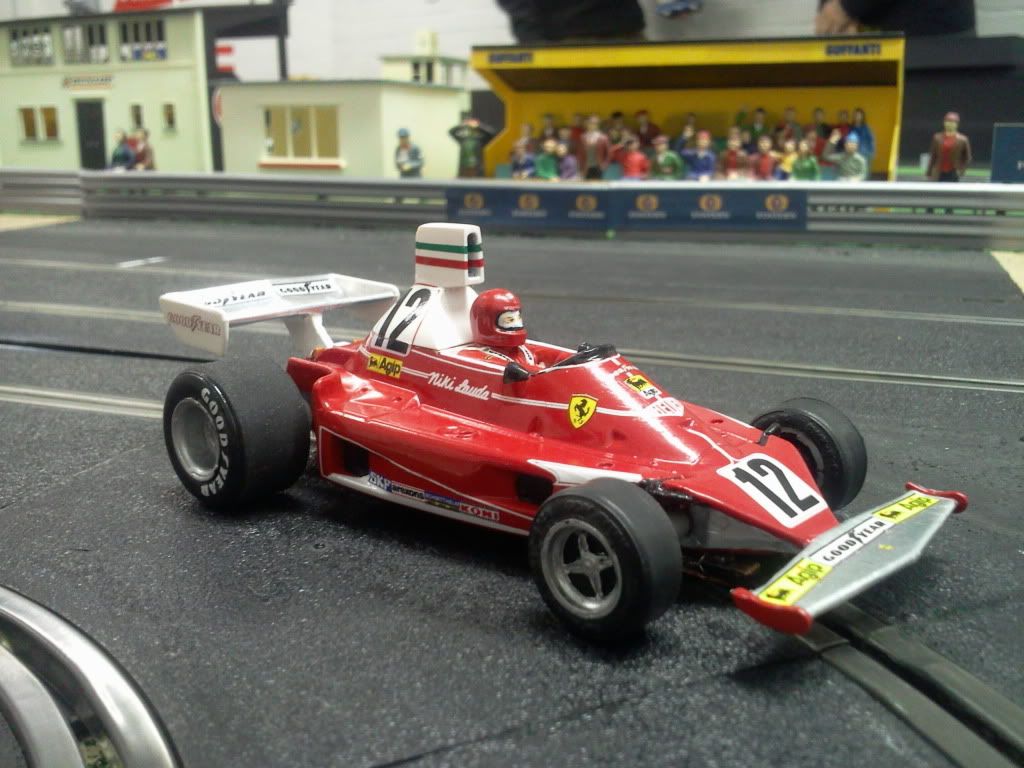 I built Will a Ferrari 312T which is quick, stable and reasonably easy to drive (See above), but having driven a few of my cars he was rather taken with the Scaley Brabham BT49 that I've built for myself.
I offered to build one for him but he asked if I could make his BT49 different in some way to differentiate with other similar cars in the championship.
I managed to source most of the parts at Milton Keynes swap meet recently for pennies, but when I was told a rear wing would cost £5.00! (yes £5.00!) I decided it would be easier to scratch build my own.
I decided to do the BT49 in the Red Parmalat livery from late 1979, but having masked off the blue and painted it red it just wasnt up to snuff. (see below).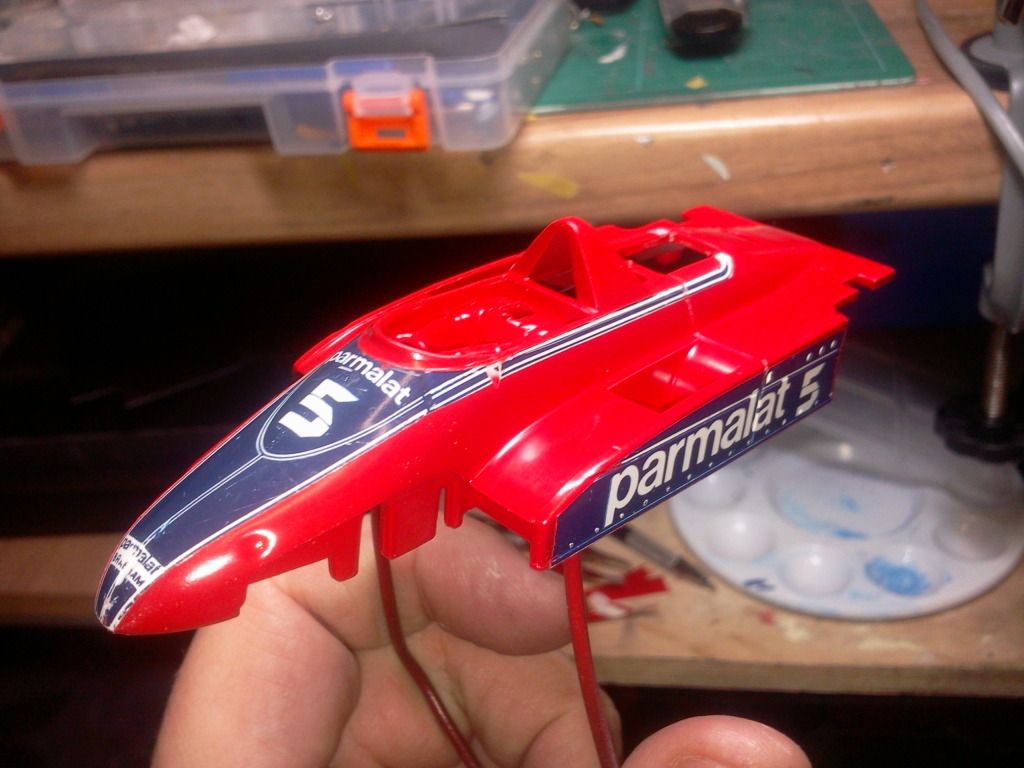 The blue just looks tired, so I decided to make some new decals and paint in the blue sections.
To get suitable images I scoured the net and on my rounds I was reminded of the Alfa powered BT48 which I've always wanted to have a bash at.
But then I found this! The BT48 "full wing venturi" car built for Niki Lauda.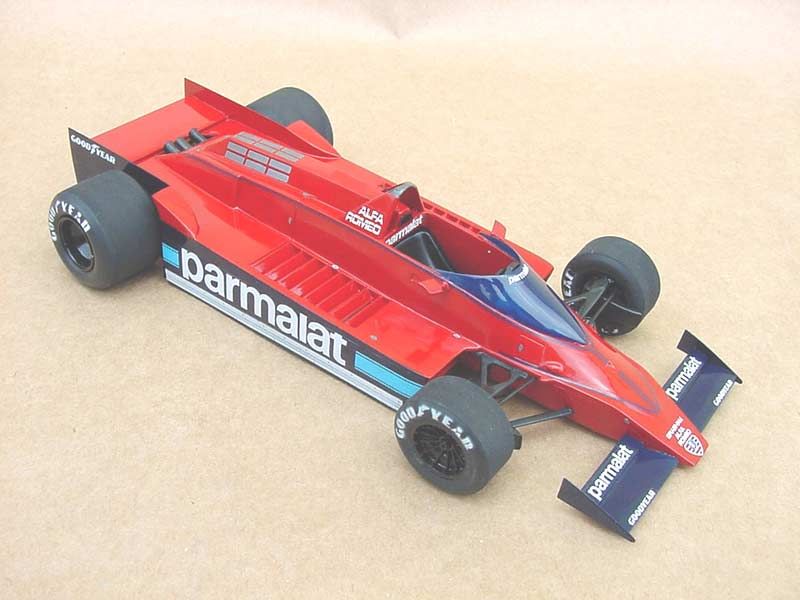 Will said he wanted "something different" so he's getting something different! AND he is a Niki Lauda fanatic so . . . .
The thing is that front wing will get destroyed in the racing and I've always liked the pointy nosed wingless look of the later BT48.
So I've kind of "fused" both designs together to come up with this.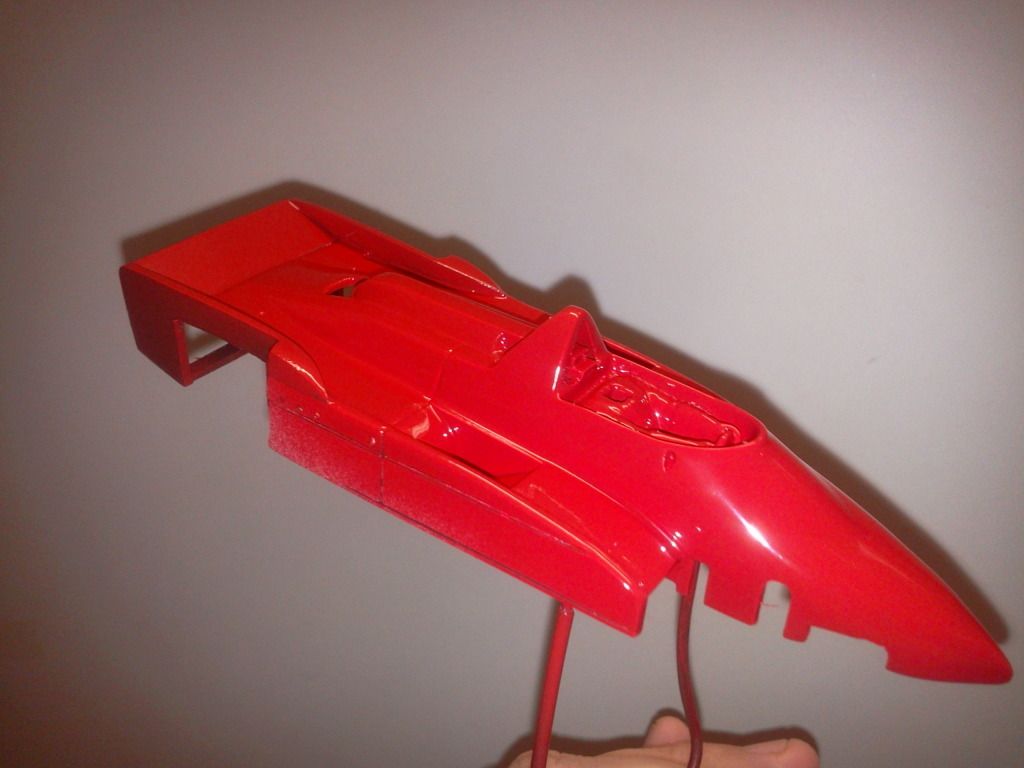 Its still a "work in progress" but once it is detailed up I'm sure it will be a pretty quick car.
Fingers crossed!