Discussion Starter
·
#1
·
Just playing around with one of the cameras here and experimenting with some different things. Thought some of the Brooklands guys might like to see if they can get a hold of this computer game. Basically all the gang is here, Mercedes, Auto Union, Alpha, all sorts of oldies, all of them cranking along at between
160/ 190 mph and all on bicycle tyres. Great fun, impossible to get a clean shot on the banking, the cars bounce all over the road and takes quite a bit to hold onto, let alone keep them out of the barriers. Unfortunately the screen shakes so much as is the way the circuit was, especially the huge hole coming of the big banking behind the most unusual pit lane I've ever had to dive into.
Game also has AVUS, Monza and Monthlerey.
Cars also get airbourne at Donnington not too mention negotiating a tunnel bridge. Takes no prisoners that track. Great to see all the tracks in their infancy.
Those guys must have been insane.
( All the photos taken from trailing Merc 154.. I think!)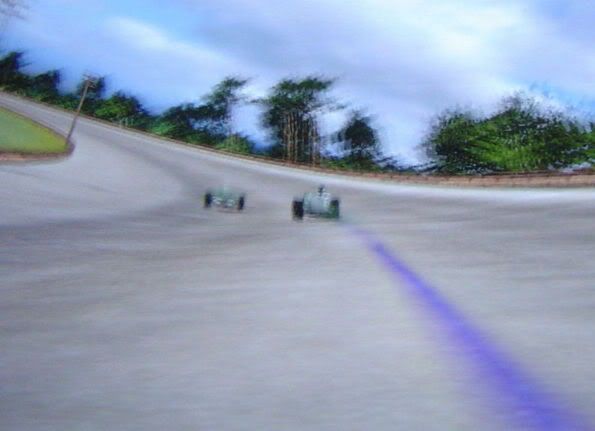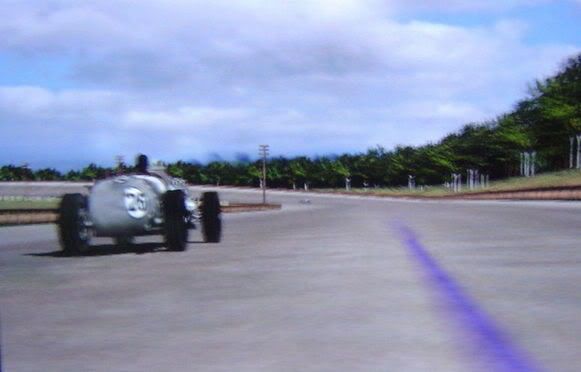 My apologies to anyone who came here looking for a slot car photo.