Discussion Starter
·
#1
·
Hello gentlemen,
As I have an old dinosaur like me .... ..... but with motor.
I have allowed myself to a little history, I hope you like it.
Ettore Bugatti first entered the Grand Prix arena in 1922 following numerous successes over the previous two years with his 1½-liter 16-valve racing voiturettes. From 1922 to 1925 the regulations imposed a maximum engine capacity of two liters so Bugatti designed a purpose-built straight-eight racing engine which made its debut in a three-car team fitted with cigar-shaped bodies for that year's French Grand Prix held on July 15, conveniently on roads between Strasbourg and his Molsheim factory. A single car ran in the Italian Grand Prix later in the season and five cars with modified coachwork took part in the 1923 Indianapolis 500, but victories at this elevated level of motor racing eluded their ambitious creator.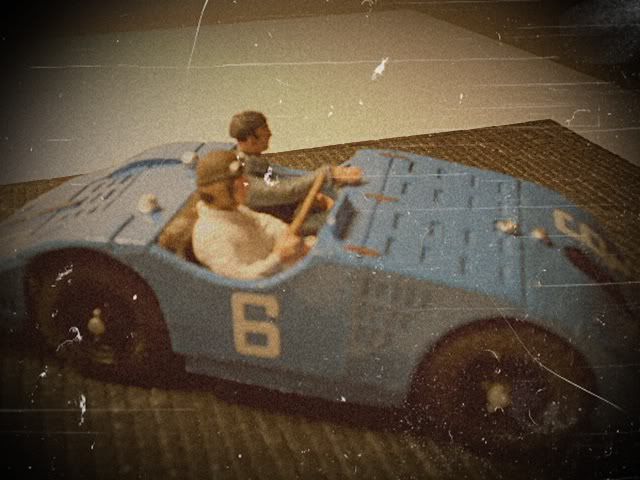 By the end of 1922 touring versions of the two-liter racing car were entering production and Bugatti duly put his mind to the design of a new Grand Prix car for the following season which he hoped would prove to be more successful. This entire car was novel, from the underslung chassis with its reversed quarter-elliptic suspension at both ends to its engine's five main bearing crankshaft with roller-bearing connecting rods, its three-speed transaxle and its all-enveloping streamlined coachwork which earned it the nickname of the Tank.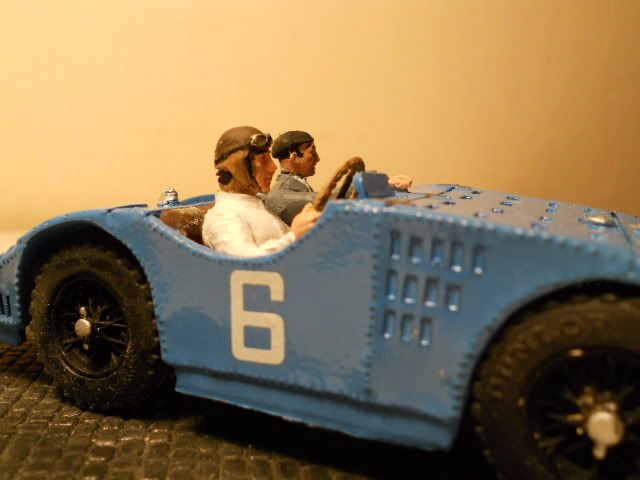 One prototype was built, followed by a team of four race cars, which made their debut in the 1923 French Grand Prix held at Tours. The new cars were undoubtedly fast, one later being timed at 117 mph over a kilometer, but their remarkably short wheelbase caused high-speed handling difficulties for their drivers, aggravated perhaps by their bodywork generating aerodynamic lift. Maybe as a result, two of the Tanks crashed early in the race and another retired, leaving Friderich to finish the 500-mile event a distant third some twenty-five minutes behind Segrave's winning Sunbeam. The Tanks never again ran in a Grand Prix and at the end of the season Bugatti retained one and sold three, one having already been written off at Tours
In the early '70s, Bob Sutherland became increasingly fascinated by the Bugatti Tanks. He avidly studied all the available published information until he became so hooked that he just had to have one. However he knew that there was only one survivor, the one that the factory had retained, and that it was hidden from sight in the Schlumpf Collection and most definitely not available. Additionally there was in private ownership in England, but also not for sale, an engine, transmission and various other parts. Accordingly, he decided such was his desire, that if he could not buy a Tank then his only alternative was to make himself one.
But how to proceed? There were no drawings, and not enough detailed photographs to permit the construction of a truly faithful replica. With insufficient information to work from and no complete car to inspect and copy, the ambitious project appeared to have stalled before even leaving the ground.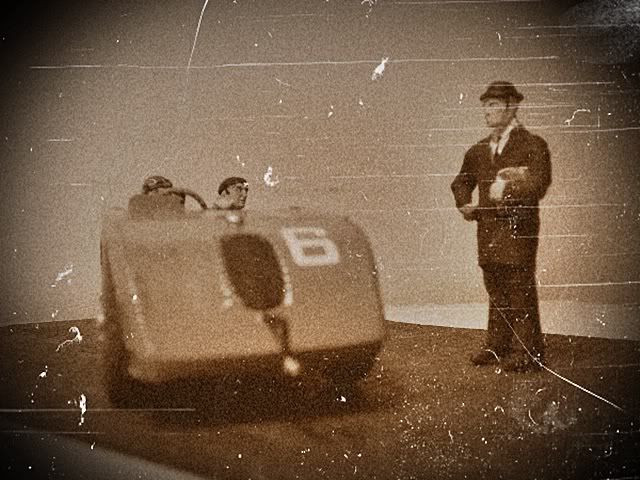 A year later a fortuitous turn of events in France resurrected the project when the Schlumpf Collection's doors were thrown open to the public for the first time. With his restorer friend Peter Shaw, Bob set out in November 1978 for Mulhouse to examine their Tank in minute detail and thereby reappraise the viability of constructing a replica. They crawled all over the car and took thousands of photographs until they were satisfied that they had all the information they needed to proceed. The project was on again, and the Bugatti Centenary to be celebrated in Alsace in September 1981 was set as a target date for completion.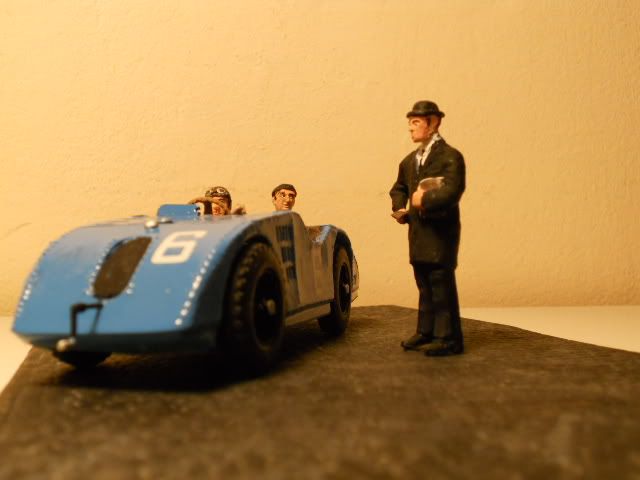 Peter Shaw in England began construction of the chassis and bodywork from the photographs while back in America a complete Type 35A Bugatti engine was purchased and its crankcase exchanged for one from a Type 30, the one-piece barrel design of which closely resembled that of a Tank's, apart from the mounting details. Meanwhile, Paul Foulkes-Halbard, who owned the collection of Tank parts in England, generously had duplicates cast of his steering box casing, transaxle casing and brake master cylinder. Numerous other essential parts were provided by various Bugatti friends and suppliers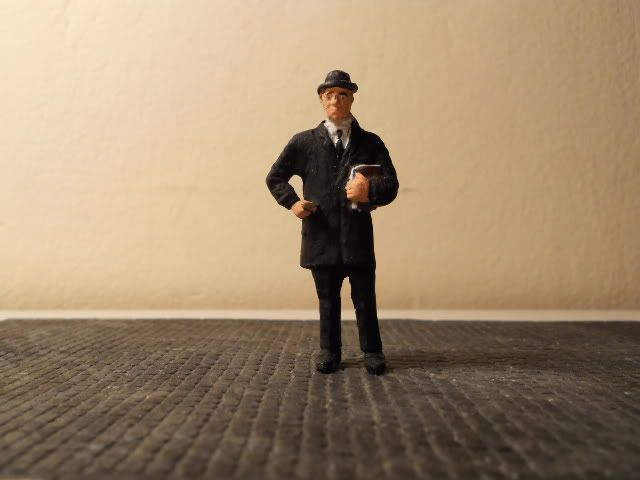 Back in Colorado, Bob Seiffert was working on the engine, modifying the Type 30 crankcase to the exact Tank format and rebuilding the remainder of the unit. The original Type 30 three-bearing design of crankshaft was retained but fitted with modern metalled connecting rods. By early 1981 Shaw had completed work on the axles and had started to assemble the rolling chassis. The finished engine was freighted to England but time was running short. Seiffert and Shaw worked late into the night for a week before the start of the rally, and the car was eventually started up and briefly driven for the first time on the last afternoon. The following day they set out to trailer the car to Molsheim for the commencement of the rally.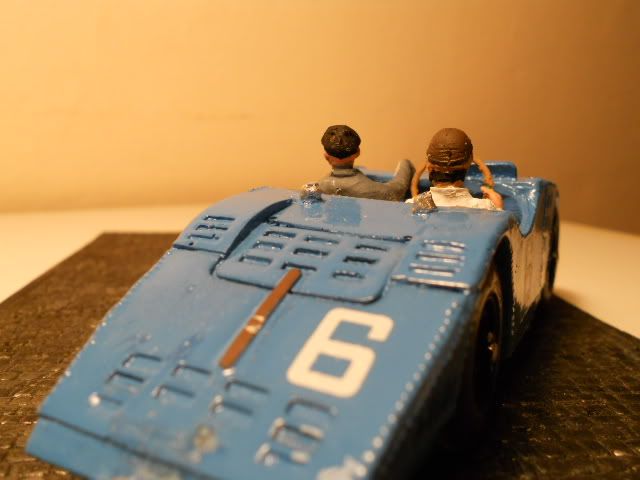 During the course of the rally the car was greatly admired by Elizabeth Junek who, with her husband, had bought one of the Tanks from Bugatti in 1923 and had driven it in several Czechoslovakian hillclimbs. Immediately after the rally a number of initial teething troubles were resolved before the Tank was trailered to Tours where, fifty-eight years after the event, it was driven at representative speeds around the original 1923 Grand Prix course. The following year the car was shipped to Colorado after which the two Bobs, Sutherland and Seiffert, competed in the car in a number of West Coast historic events
Over the intervening years the car has been exercised from time to time in suitable events, most recently by a third Bob, Antipodean Bugatti authority Dr. Bob King, first at Australia's 1997 Winton Historic meeting, then at their Sandown and Phillip Island events and lastly at Winton again in 1998. Bob subsequently wrote in glowing terms of his impressions of driving this Tank in the Australian Bugatti Bulletin, praising in particular its performance and, contrary to expectations, its handling.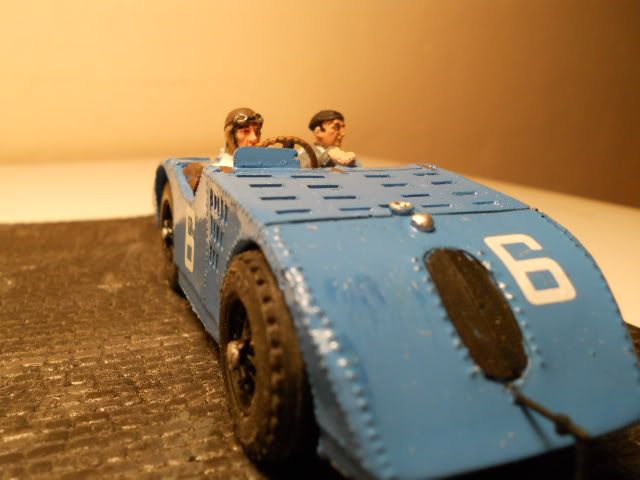 But surely the most picturesque driving cameo was provided in 1983 by Bob Sutherland himself, writing in his own inimitable style in Pur Sang, the quarterly journal of the American Bugatti Club, about how the car had been conceived and constructed: "You can well imagine that with no firewall there is intimate communication between driver and machinery. The clutch whirrs dangerously close to one's left leg, the pipes get hot, oil splatters all over you, and there is a lot of exhaust, hot water, steam, noise and danger. The exhaust glows, gas dribbles steadily on your feet, and backfires light up the universe. All very exciting."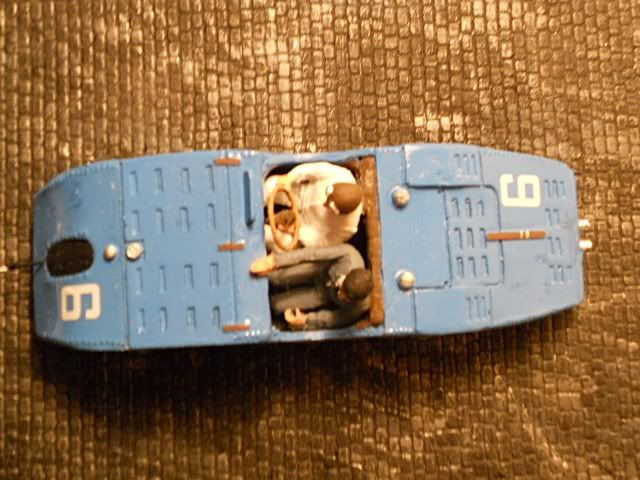 Byeeeeeeeeee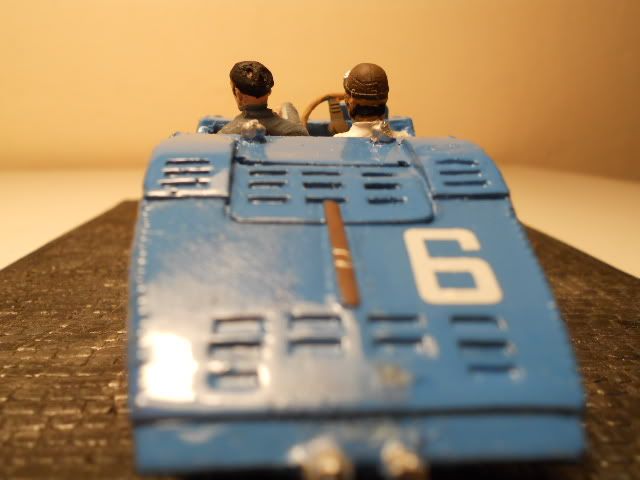 Jordi