QUOTE (Kustomart @ 20 Nov 2011, 09:54)
<{POST_SNAPBACK}>
Hi there Frank...
Great job on the Bugatti type59, its coming along well....The Bugatti type59 is also a big favourite of mine..
Just in case you had missed a Posting here on Slotforum a few months back, showing the car, I have posted some photos of my race version, which I built for the Brooklands meeting last year.
I thought it might be of intrest to you, as the body is also based on the Matchbox plastic kit..
The Chassis is one of my Brass scratchbuilds, motor is a 30,000 Scaleauto, gears/axles are Slot-It, wheels are Penelope Pitlane, using PP wire inserts, 3 deep, to try and achieve that "Diamond" multi spoke effect.
I do have another Matchbox Type59 kit on the "To Do" list for conversion. I am going to build it as a road going version, with fenders/wings, lights, etc, like yours..
Good luck with the rest of your conversion, looking forward to seeing the finished car....
All the best.. Martin De'Ath.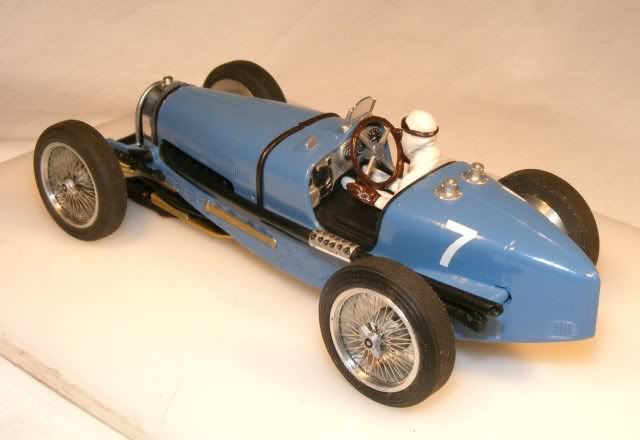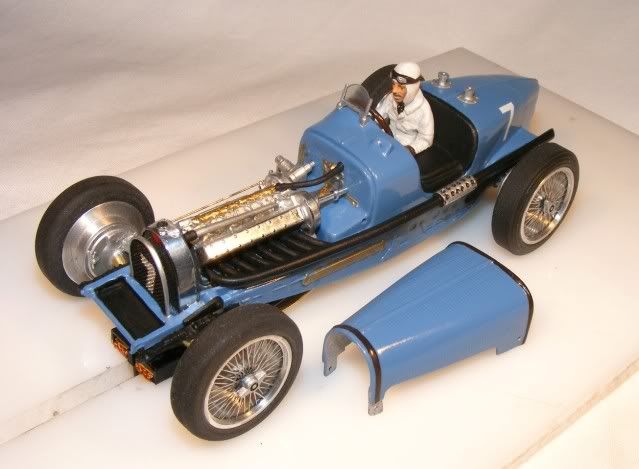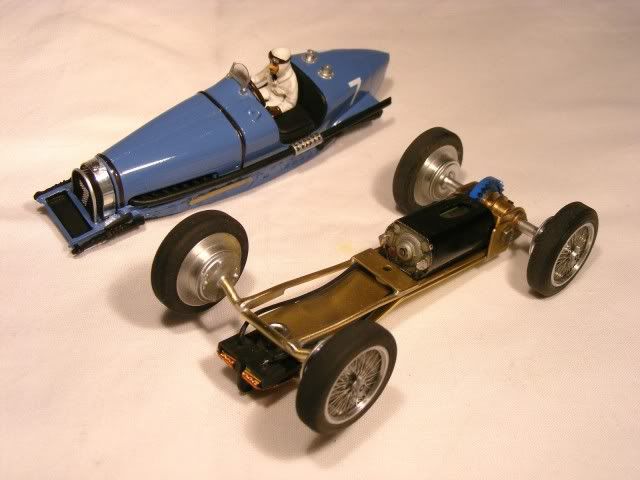 Brother, that is one hell of car. well done!