Discussion Starter
·
#1
·
They say that imitation is the most sincere form of flattery!
In 1979 and 1980 the Williams FW07 was sweeping all before it. Some say that the FW07 was a Lotus 79 copy. Either way it was quick and spawned a dozen cars in its image.
One of those was the Tyrrell 010 designed by Maurice Phillippe, and luckily for us Tyrrell obsessives Patto does some cracking decals for the car.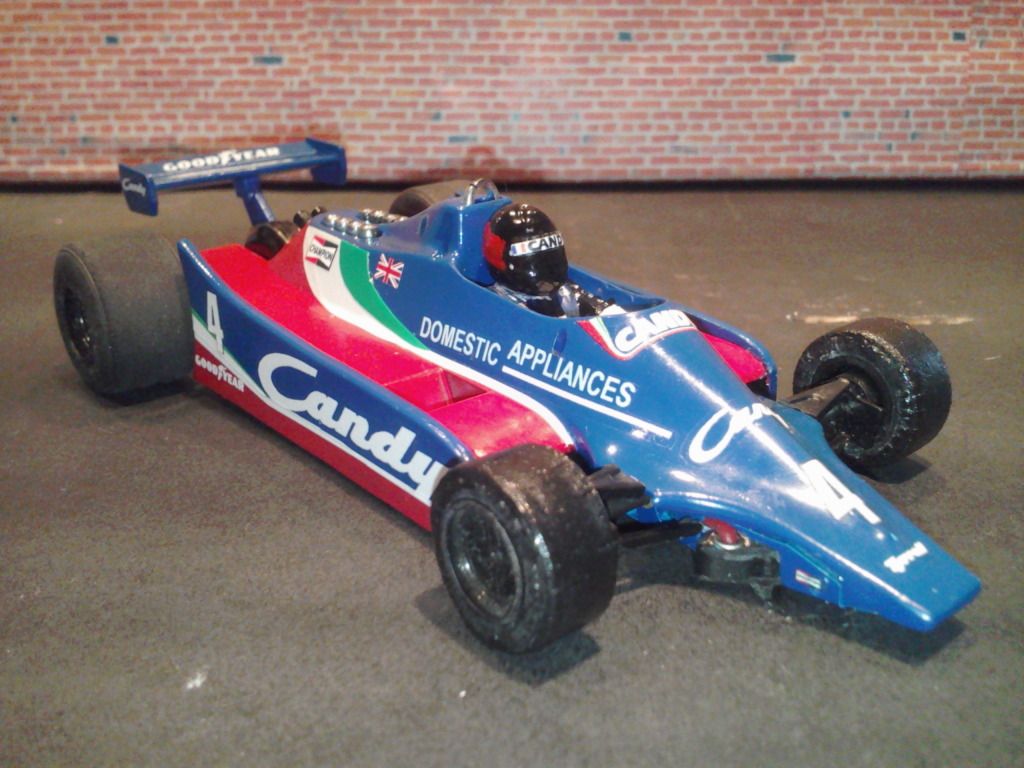 This really has been a simple conversion because the cars are so similar.
All I've really had to do was raise the sidepod walls to copy the 010.

The most difficult bit has been the paintwork. Truth be told that wasn't very hard either. The lovely white and green sections on the engine cover are insulating tape cut to shape and stuck on!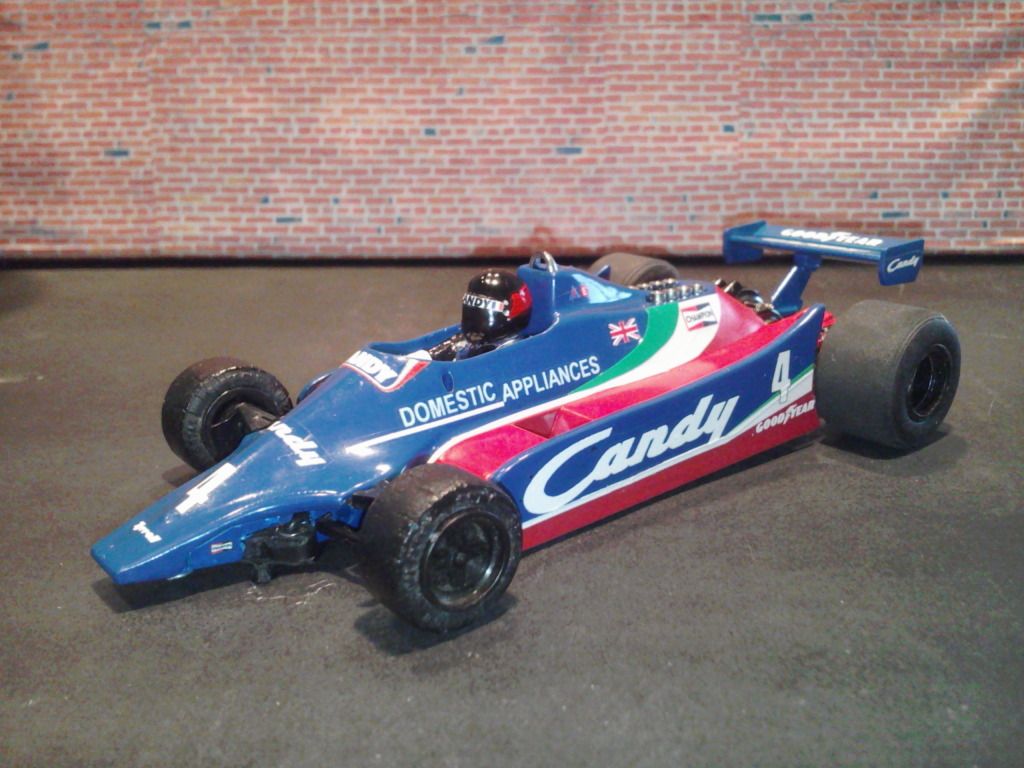 I find it gives a nice sharp line with the minimum of fuss and heartache!
If you are wondering who's helmet colours they are? They are the helmet colours I used to have when I was rallying years ago!
Its about time I built a car for me as team driver!