A vintage motor thread, great!!!
Here is a very rare beast, although not a proper 16D, it is the right size motor.
Back then, there were many many US rewinders, but UK ones were almost non existant.
Here a rewind made up of a Rikochet can/magnet with a Rikoflash endbell
When I bought the first one, I thought it was a home wind, but I later found the 2nd one fitted to a chassis.
Last, I found a magazine article describing it
Here is the Taylor Tuned Motor, not quite as sexy as an Orange Picker or a Thumbprint, but much rarer.
It is fitted with this armature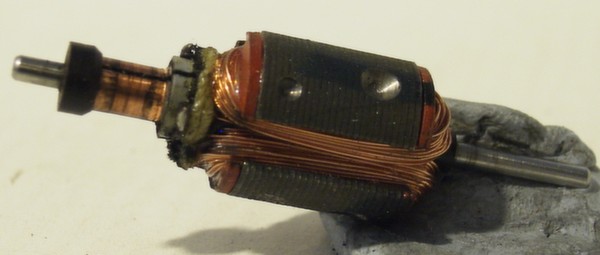 And here a magazine article about it
Now a coupe of US rewinds
Lenz Hemi with silver winding
Unknown rewind , Russkit 23 painted metalic red
Joel